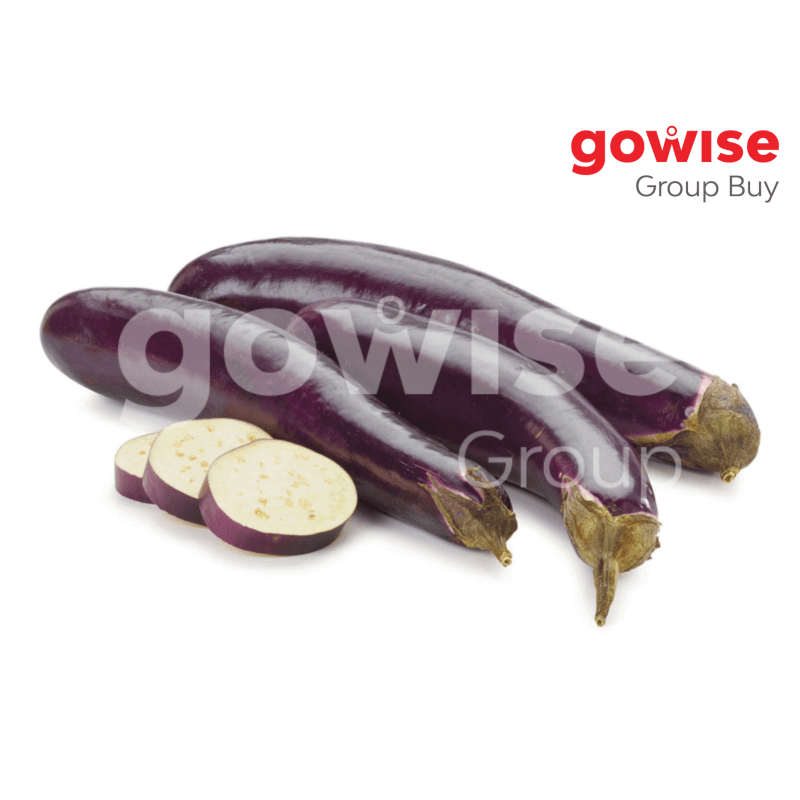 Long Eggplant
*200-250g x 1 pack
*Cleaned & Fresh
Long Eggplant also known as Chinese Eggplant which has a long, narrow body with a light to mid-toned purple exterior and white flesh.
Because it has fewer seeds and is less bitter in taste. The taste is less bitter due to the fact that it has fewer seeds.

Species : Solanum Melongena L.
Origin : India
Days to Maturity: 100-120 days
Farm Place: Highland
Benefits : Fiber, Antioxidants, Copper, Manganese, Thiamine and Vitamins B-6.

Recommended Cooking Methods:
a. Eggplant with Garlic Sauce (红烧茄子)
b. Fish-Fragrant Eggplant (Yu Xiang Qiezi, 鱼香茄子)
c. Chinese-style Steamed Eggplant with Soy Sauce
d. Air Fryer Chinese Eggplant
e. Deep Fried Eggplant

*Soaking eggplant in salt to remove excess liquid and some of the bitterness.
| Self Pickup Point | Description (RM) | Delivery Fee (RM) |
| --- | --- | --- |
| Gowise Space | | 0.00 |