愛草學 金磚皂(50克*5入)+隨機試用皂x2+提袋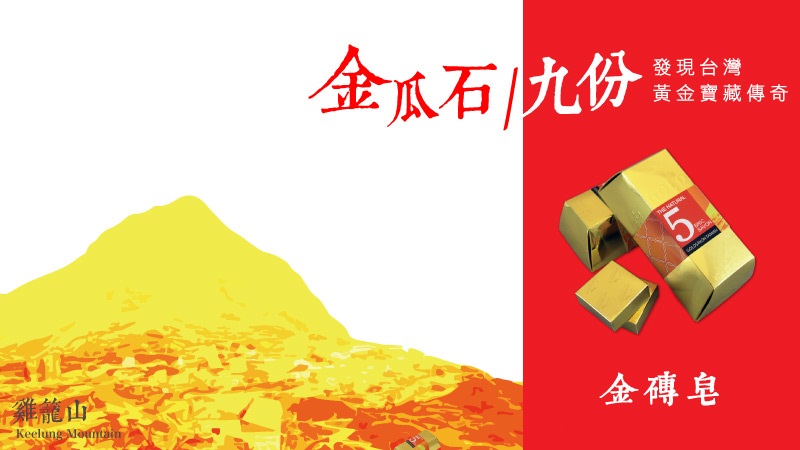 1890年,台灣修築鐵路的工人在本島東北角河流裡無意間發現砂金,於是順流而上,開始開採黃金
寶藏,

原本

寂靜的基隆山,因著大小金瓜露頭的發現而開始繁榮起來,也開啟了日後九份及金瓜
DISCOVER THE

LEGEND OF GOLD TREASURE IN TAIWAN
In 1890 , Taiwan's railway construction workers accidentally discovered in the northeast corner of the island in the river.People went upstream the river and began mining gold treasures. The original silent Keelung Mountain , because of the size of the discovery outcrop Pumpkin Rock began to flourish , they opened the

Jiu-fen

and Jinguashih "Golden treasure" glory days .
In 2009,

Taiwan's Loveherbology

was established in Taipei . We

have adopted

Italian 80-year history ISO9001, ISO14001 certified manufacturers of the original olive oil soap powder as the main raw material.

We

combine

the agriculture and cultural elements in Taiwan , creating a block of glistening and pleasing BRIC soap. Five nuggets into a small package , so that you can share with friends , but also easy to carry and use when traveling .
Ingredient:Olive Oil,Palm Oil,Organic Shea Butter,Turmeric Powder,Ginger
.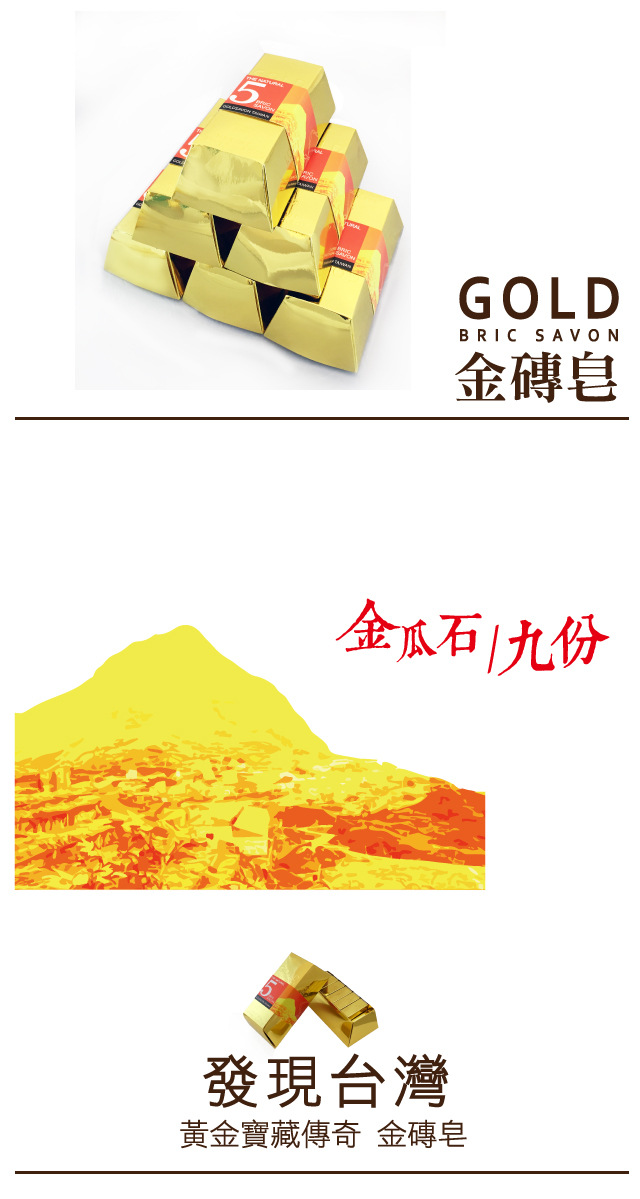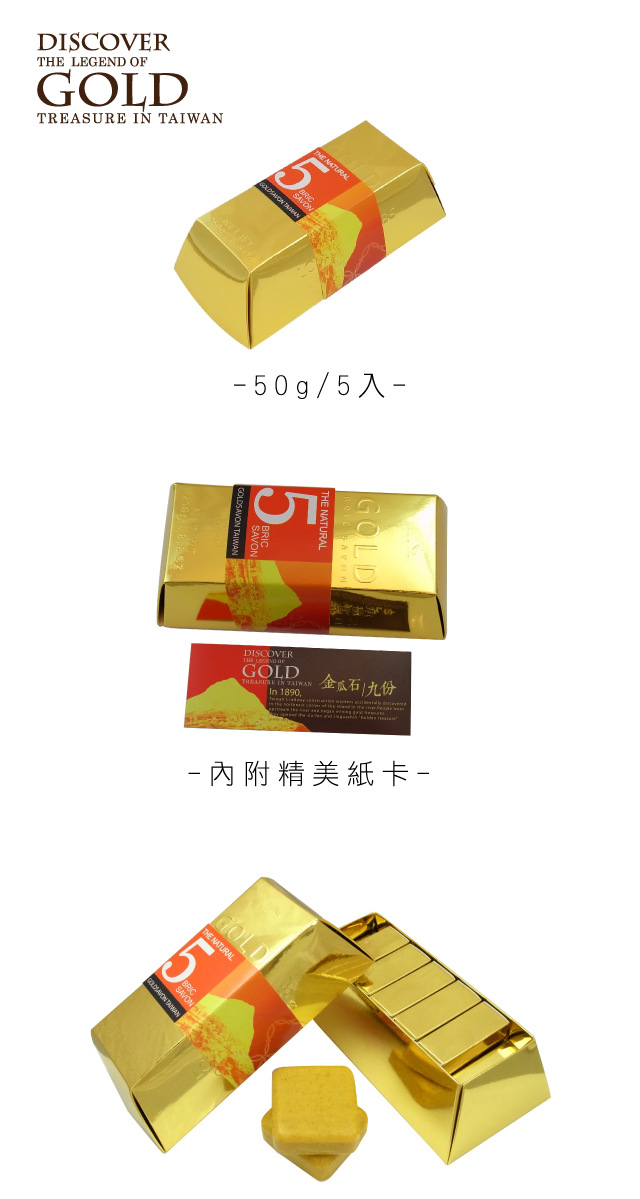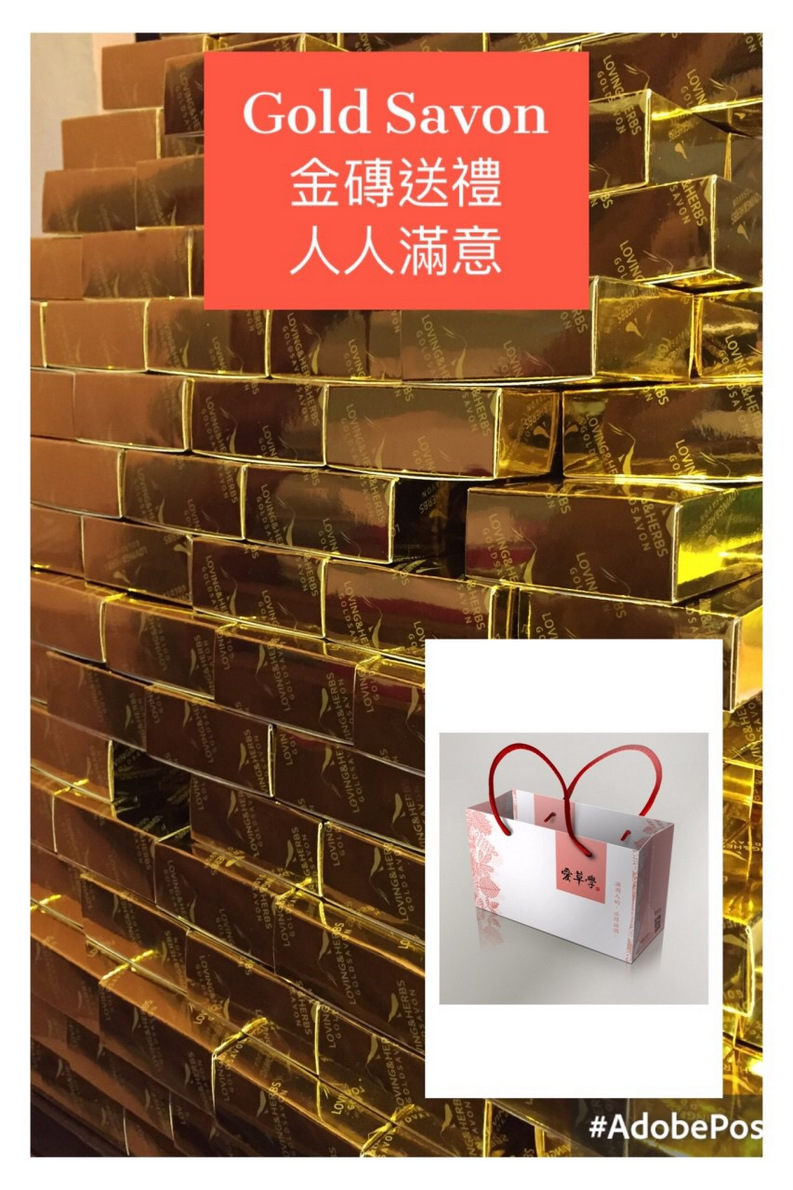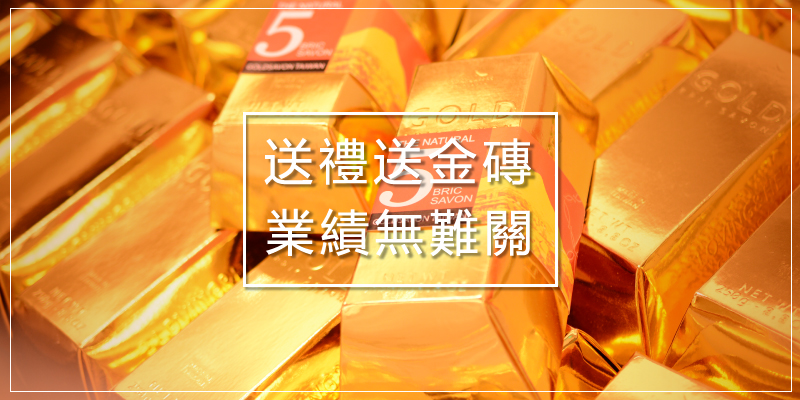 本商品規格

贈 鴻運小提袋*1 贈 愛草學手工皂 隨機試用皂x2
| Zone | Order Total (RM) | Delivery Fee (RM) |
| --- | --- | --- |
| MY | Below 88.00 | 19.00 |
| | Above 88.00 | FREE |
Shipping Info
Order process take 4~7 days, and international shipping will take about 10~14 days

Important Notification:
1. PChomeSEA acts as a buying agent and does not provide product warranty.
2. Please check whether product specs (including voltage, plug type, frequency, etc.,) applys in your country.