【Morocco GaGa Oil】摩洛哥秀髮油(100ml)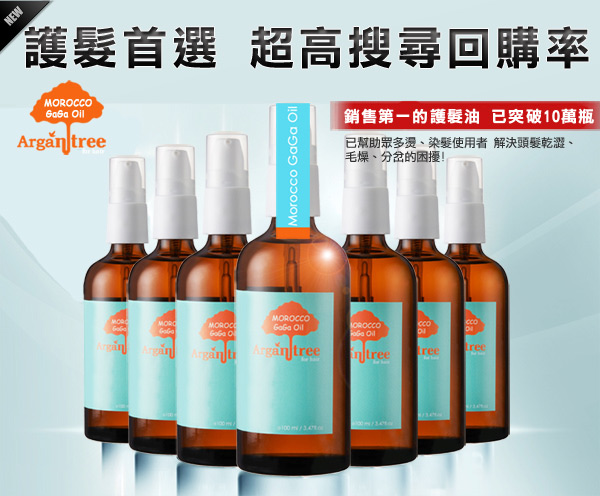 Product specifications Morocco GaGa Oil Moroccan hair oil 100ml X1 Origin: Taiwan Usage: hair dyed hot as strengthening after maintenance use. Use: dry, wet hair can be used. Note: 1. Use if allergic please immediately stop using and consult a doctor. Please place the shade to avoid deterioration. This is the private consumption of the product, can not be returned once opened use, I am afraid.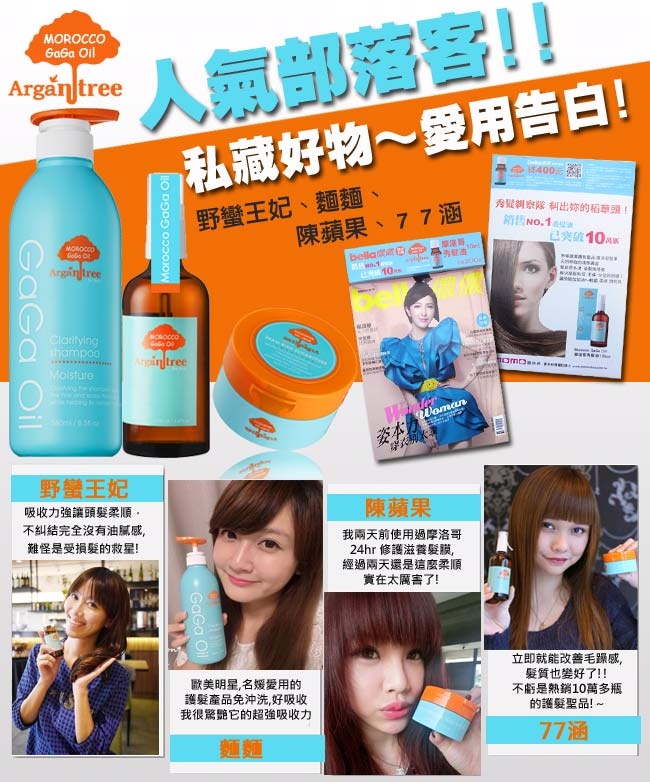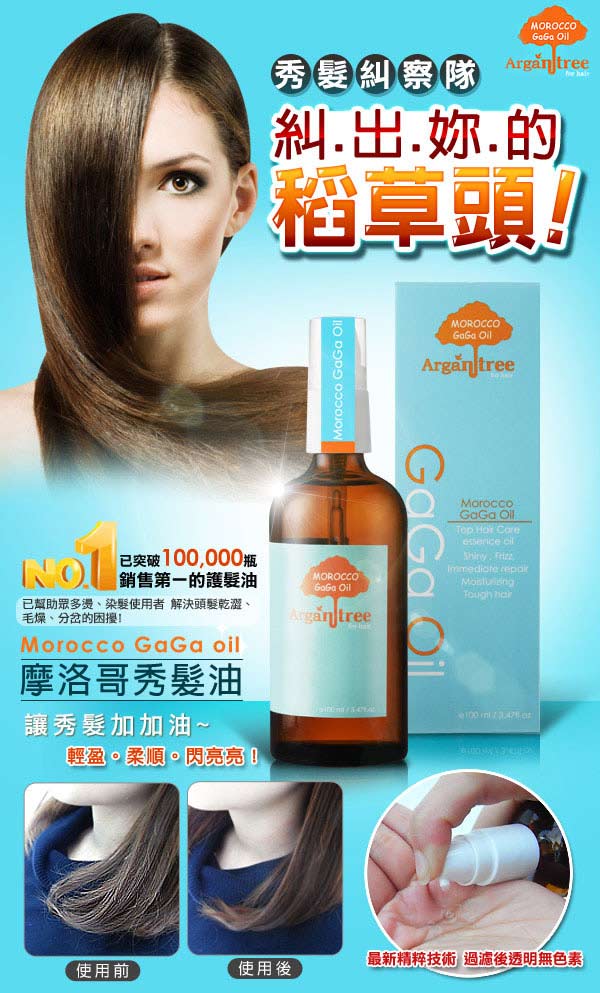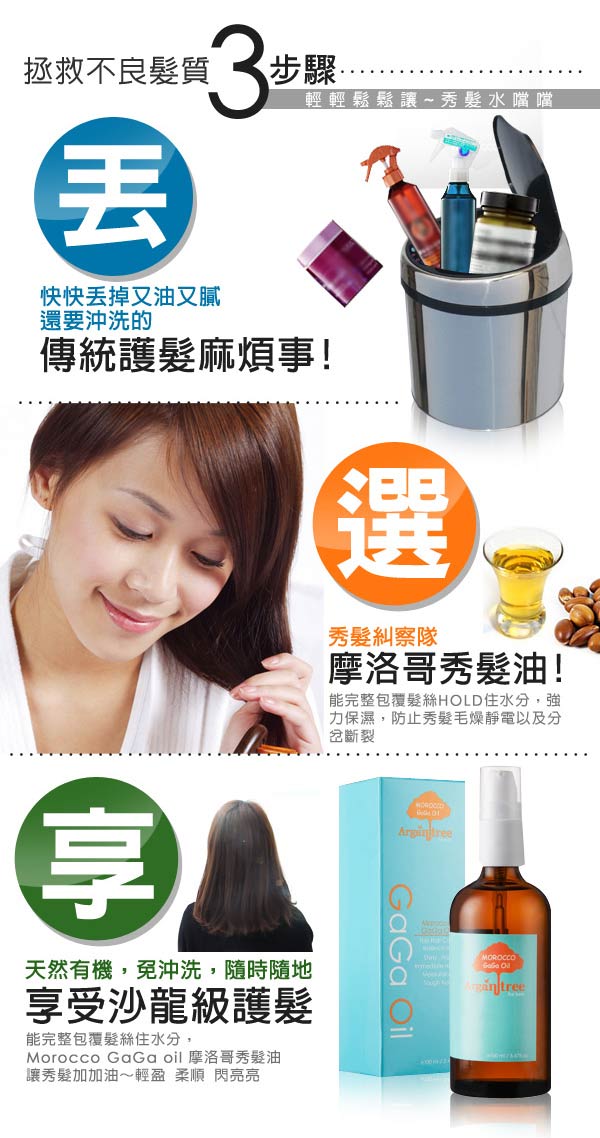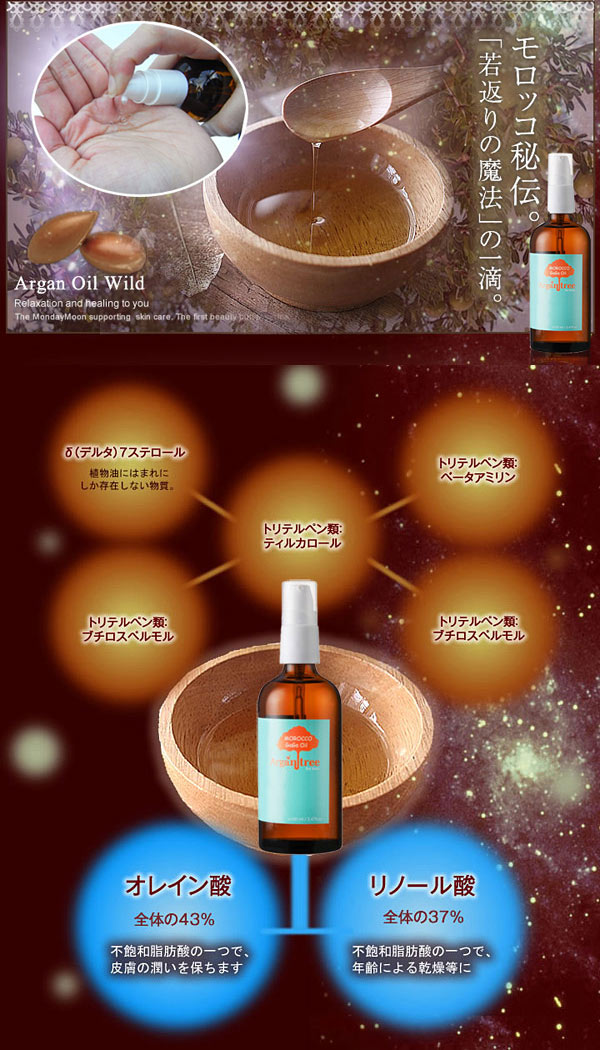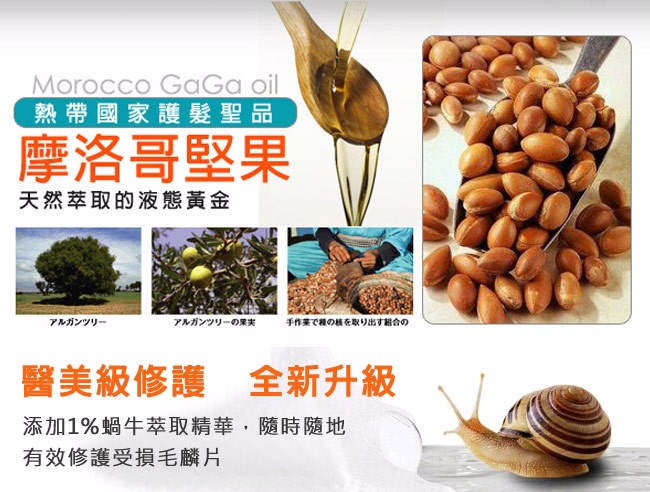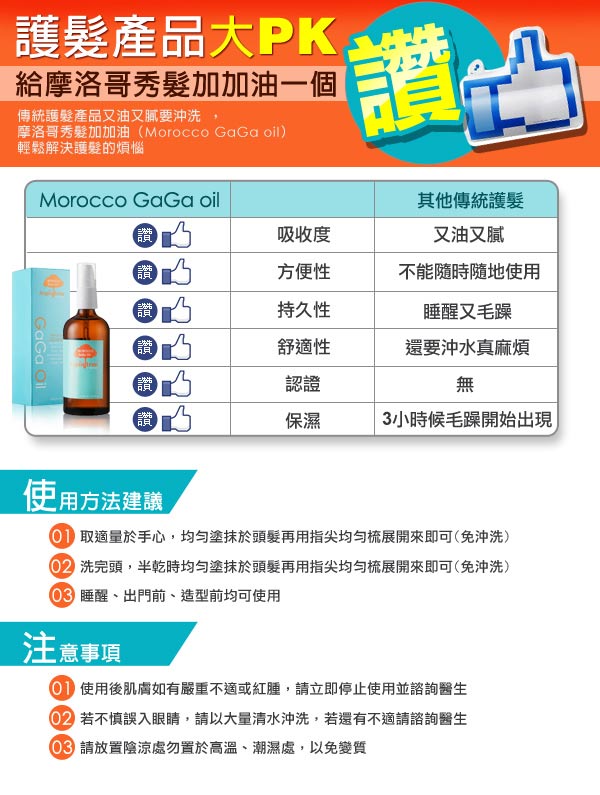 本商品規格

商品規格 Morocco GaGa Oil摩洛哥秀髮油100ml X1 產地:台灣 用途:可於頭髮染、燙之後作為加強保養使用。 使用方式:乾、濕頭髮皆可使用。 注意事項: 1.使用後若有過敏請即刻停止使用,並請教醫生。 2.請放置陰涼處以免變質。 3.此為私人消耗性產品,一經拆封使用,恕無法退貨。
備註

備註:10ml因瓶身太小無法貼上標示,相關效期、成分與100ml相同,請以100ml的中文標籤為主 妝廣字號10203236
| Zone | Order Total (RM) | Delivery Fee (RM) |
| --- | --- | --- |
| MY | Below 88.00 | 19.00 |
| | Above 88.00 | FREE |
Shipping Info
Order process take 4~7 days, and international shipping will take about 10~14 days

Important Notification:
1. PChomeSEA acts as a buying agent and does not provide product warranty.
2. Please check whether product specs (including voltage, plug type, frequency, etc.,) applys in your country.