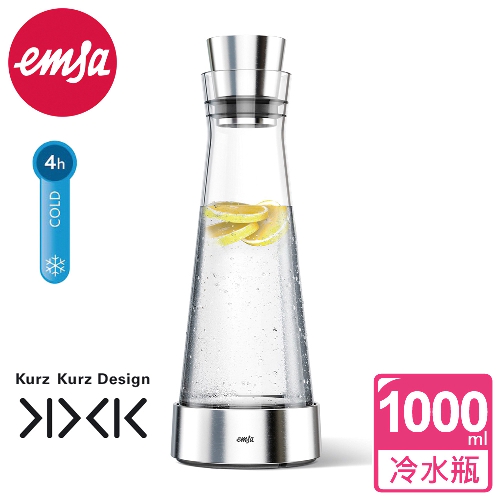 # 514,233 (original distributor companies goods) Material: glass, cover the base (# 316 18/10 stainless steel), ABS resin capacity: 1.0L Manufacturer: EMSA GmbH Address: Grevener Damm 215 - 225, 48282 Emsdetten, Germany Origin: Germany Made in Germany Note: ★ glass bottle and cap can be used in the dishwasher ice protection apparatus Hand wash only! ★ Before using, please put the ice cream bar freezer for 6 hours please use the correct angle into the base of the ice protection, ice-cold drinks to protect about four hours (there are limited warranty means ice) ice protection duration and usage by the user environment. Please use the lid tightly closed when ★ directly pour water ★ automatically cover goods such as once opened, use, or lack of integrity and dismantling that lose value when re-sold without warranty within the range! ★ due to improper use of personal factors, percussion, is struck, improper cleaning, external dictates, resulting in breakage, ★ Do not use within the warranty coarse cleaning material to prevent breakage rift. ★ Please wash with a sponge and dish soap to clean the flexible, do not use coarse scouring pads, steel brush cleaning will destroy the material objects, in order to avoid cracks. ★ Do not heat ice cream bar / ice protection device or close to the fire ★ ★ Do not use if the ice cream for damage due to the shooting and actual product slightly off color, pictures are for reference only, subject to the actual receipt of goods ※ Warning: Make sure follow product instructions and use caution to avoid improper use or personal factors that may cause the damage to property and personal injury. ※ remind you later have a complete and detailed copy, only better team for you yo.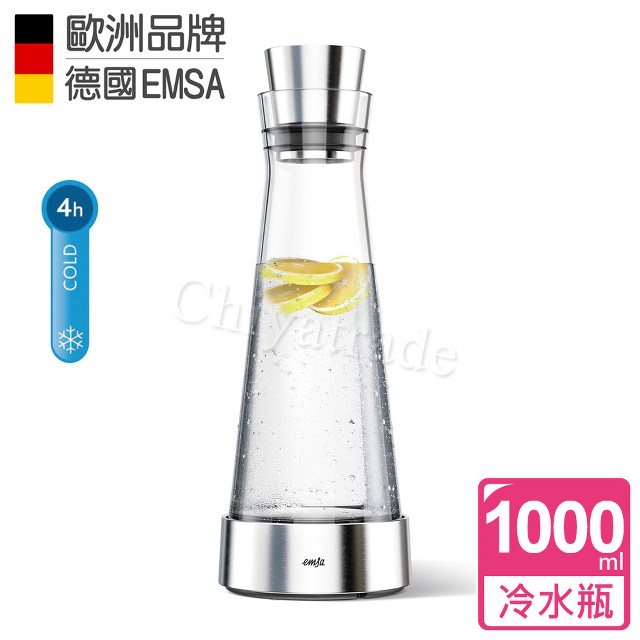 ★使用前請先將冰磚放入冷凍6小時,使用時請正確角度放入保冰底座,冷飲即可保冰約四小時(限有保冰裝置) 保冰時間長短由使用者使用狀況與環境而定。
★使用時請蓋緊上蓋,直接倒水 上蓋即可自動出水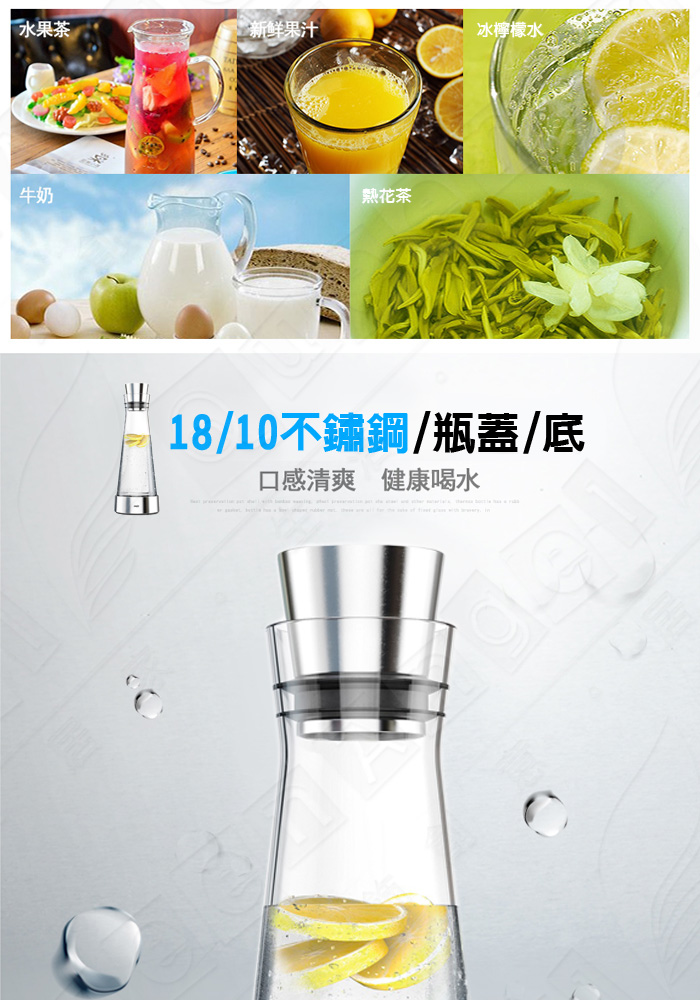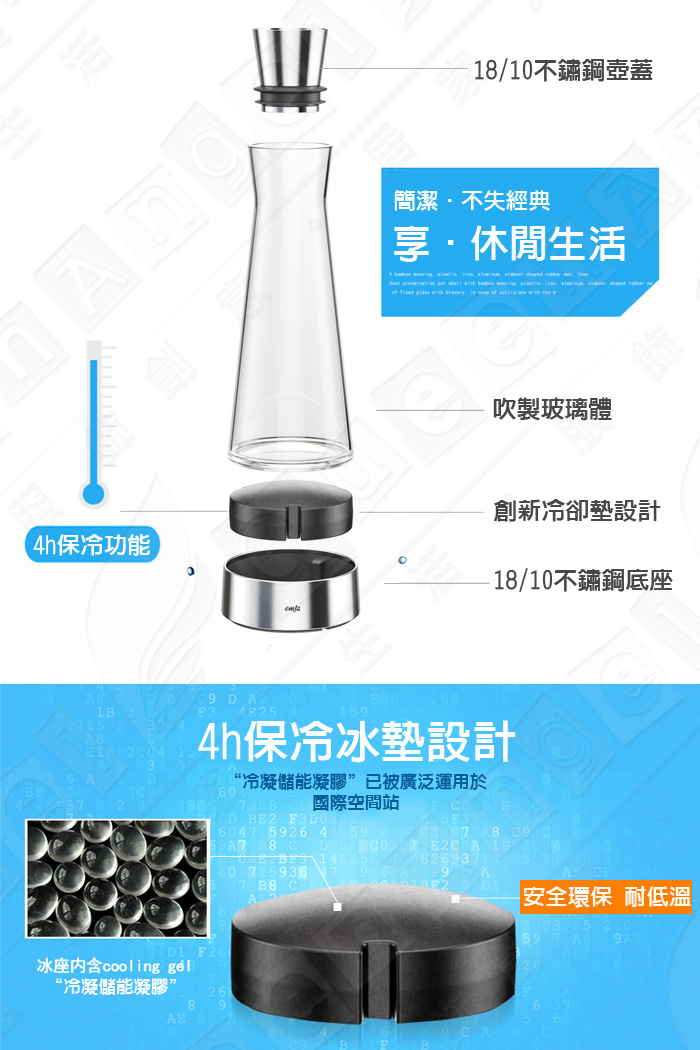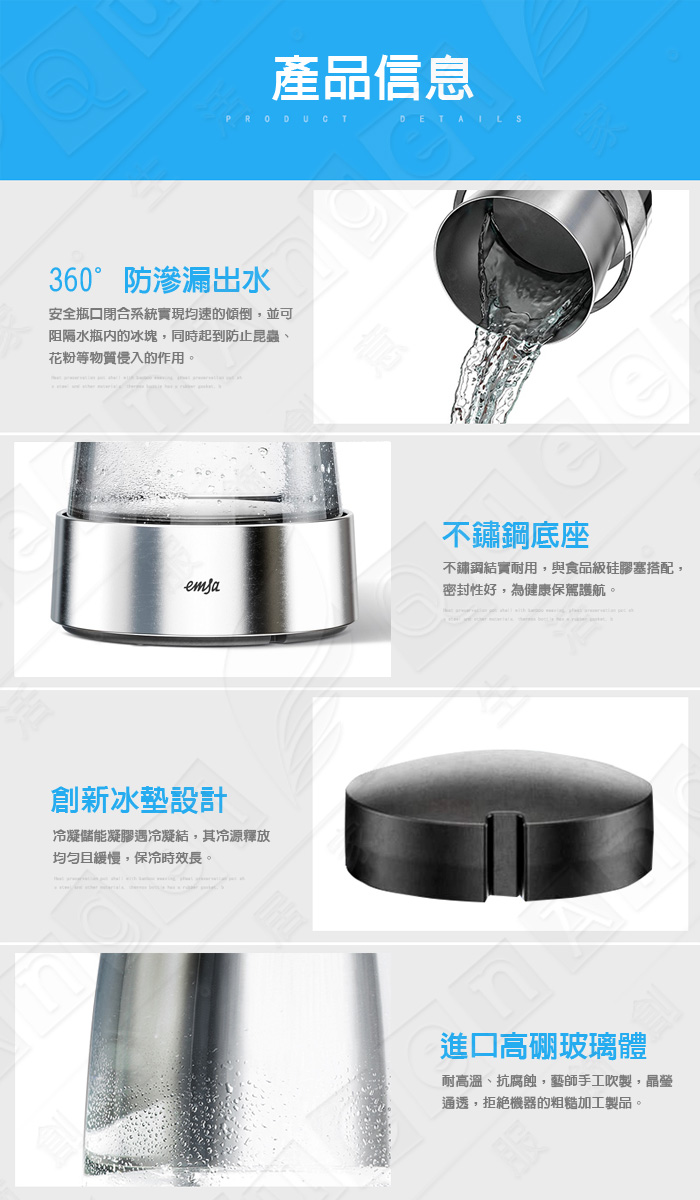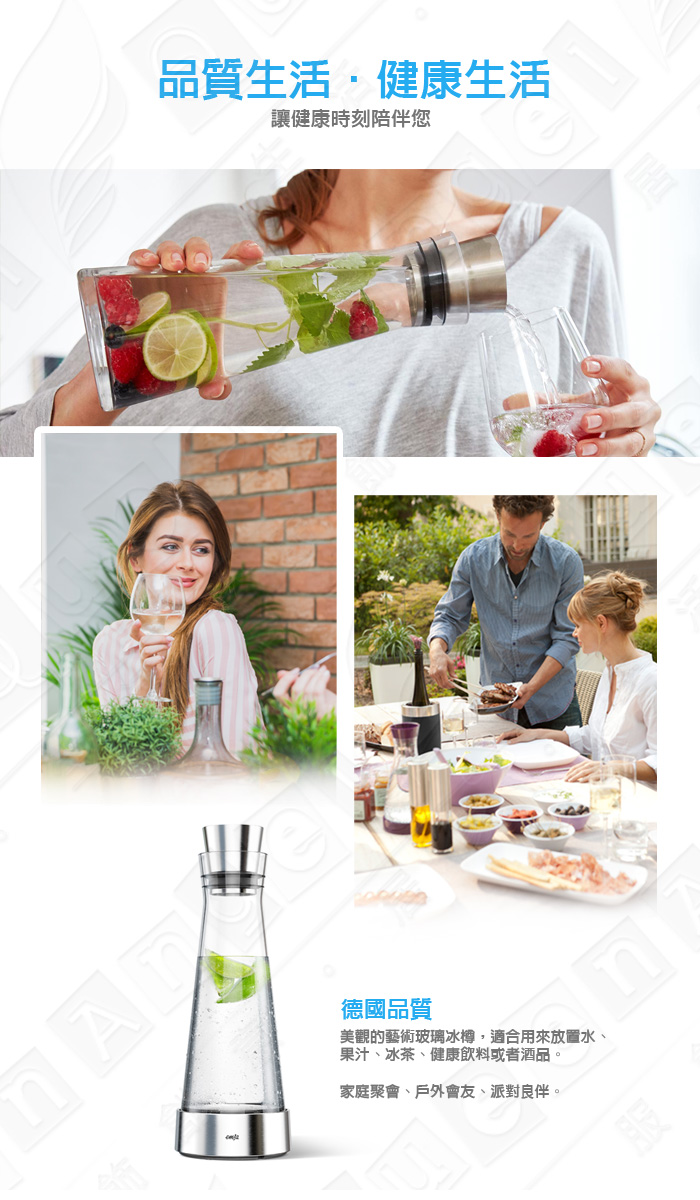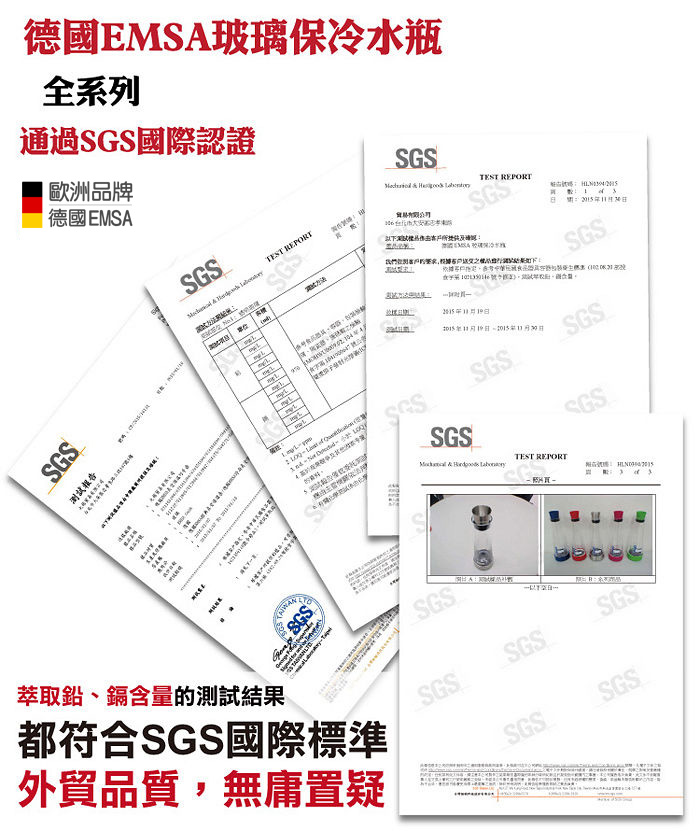 本商品規格

(德國EMSA 限量版) 材質:玻璃、上蓋 底座 (#316 18/10 不鏽鋼)、ABS樹脂 容量:1.0L 製造商:EMSA GmbH 地址:Grevener Damm 215 – 225, 48282 Emsdetten, Germany 產地:德國 Made in Germany 注意事項: ★玻璃瓶身和瓶蓋可使用洗碗機洗 保冰裝置僅能手洗! ★使用前請先將冰磚放入冷凍6小時,使用時請正確角度放入保冰底座,冷飲即可保冰約四小時(限有保冰裝置) 保冰時間長短由使用者使用狀況與環境而定。 ★使用時請蓋緊上蓋,直接倒水 上蓋即可自動出水 ★商品如經拆封、使用、或拆解以致缺乏完整性及失去再販售價值時,恕不在保固範圍內! ★因個人因素不正當的使用、敲擊、被敲擊、清潔不當、外力使然,導致破損,不在保固範圍內 ★勿使用粗硬材質清洗,以防裂痕產生破損。 ★洗滌時請以海綿及柔性洗碗精清潔,切勿使用粗粒菜瓜布、鋼刷等會破壞材質的物體清潔,以免產生裂痕。 ★請勿加熱冰磚/保冰裝置 或 接近火源 ★若冰磚破損請勿使用 ★因拍攝與實品略有色差,圖片僅供參考,請以實際收到商品為準 ※警告:請確實遵守產品使用說明並請小心謹慎的使用,以避免不正當使用或個人因素可能引起之財物損失及對個人的傷害。 ※提醒您 購買有完整詳細的文案,才有更完善團隊為您服務唷。
| Zone | Order Total (RM) | Delivery Fee (RM) |
| --- | --- | --- |
| MY | Below 88.00 | 19.00 |
| | Above 88.00 | FREE |
Shipping Info
Order process take 4~7 days, and international shipping will take about 10~14 days

Important Notification:
1. PChomeSEA acts as a buying agent and does not provide product warranty.
2. Please check whether product specs (including voltage, plug type, frequency, etc.,) applys in your country.