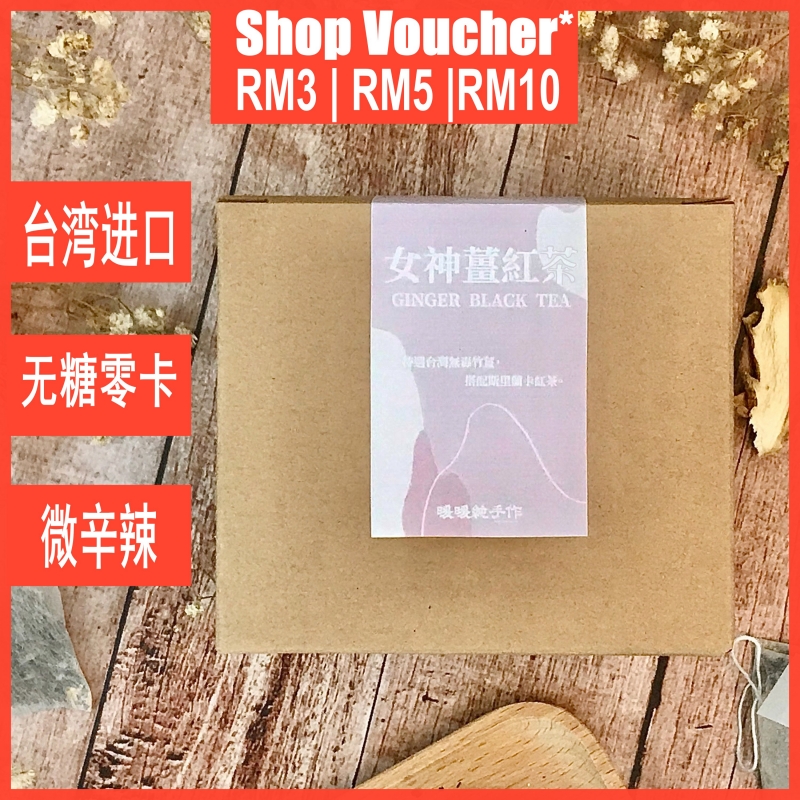 [无糖姜红茶 微辛辣] Zero Sugar Ginger Black Tea 减肥茶 去脂 排油 排毒 瘦身 slimming tea detox lose weight
无糖姜红茶喝起來不會有薑的嗆辣味,也沒有茶的乾澀味,也不會過濃,喝了不會讓我心悸耶!屬於溫和每天都能飲用的天然保健食品!
品牌: 暖暖纯手作
产地: 台湾
包装:独立包装
重量: 2.5g x 12
成份: 斯里兰卡紅茶, 上等竹姜
生产日期: 2020年9月10日
保质期:2年
合格认证:SGS合格通过373种测验是证明是零农药残留
辣度: 微辛辣
功效: 促进血液循环,改善气色,控制体重,排毒,去脂,减肥
红茶: 主要功能是提神改善气色和改善体质让身体减少食物脂肪的吸收达到消脂减肥
竹姜:含姜辣素帮助身体血液循环,温热身体流汗排毒和减肥
喝法:【1个】茶包,【350ml】热水,【3分钟】等待,可以根据個人口味回沖2次。早上1杯。
-------------------------------------------------------------
Unsweetened Ginger Black Tea does not have the spicy taste of ginger, nor the dry and astringent taste of tea, nor will it be too strong. Drinking it will not make your heart palpitations! It is a mild natural health food that you can drink every day!
Brand: 暖暖纯手作
Country of Origin: Taiwan
Packaging: Individually packed
Net Weight: 2.5g x 12
Ingredients: Sri Lanka Black Tea, Premium Bamboo Ginger
Production Date: 10th September 2020
Shelf Life: 2 Years
Qualified certification: SGS has passed 373 tests to prove that it is zero pesticide residue
Spicy: Mildly Spicy
Efficacy: Promote blood circulation, improve complexion, weight control, detoxification, fat removal, weight loss
Black tea: The main function is to refresh and improve the complexion and physique, so that the body can reduce the absorption of food fat to achieve cellulite and weight loss
Bamboo ginger: Contains gingerol to help the body blood circulation, warm the body, sweat, detoxify and lose weight
Drinking method: 1 tea bag brew in 350m] hot water. Can re-brew 1 more time. 1 cup in the morning.
| Zone | Weight | Delivery Fee (RM) |
| --- | --- | --- |
| West Malaysia | First 1.00 kg | 4.80 |
| | Extra 1.00 kg | 2.00 |
| East Malaysia | First 1.00 kg | 13.00 |
| | Extra 1.00 kg | 9.00 |