Size (length*width*height): 20cm x 20cm x 2cm
What's in the box:
1 x Chillow Pillow Cooling Pad Perfect Sleeping Reduce Heat 
1 x Original Box
The Chillow is designed to give you a superb nights sleep by providing a both comfortable and cooling surface for you to rest your head. The Chillow maintains a temperature below your body temperature. Water continuously circulates within the inner chamber, the pad absorbs heat from your body and releases it into the air around you. Chillow is made with medical grade materials to ensure safety and durability. The foam core ensures the pillow pad remains soft, comfortable, and flexible. Use the Chillow pillow on your bed pillows, furniture, or anywhere you need a cool place to rest. Cloth flocking on the back of the pad keeps the Chillow in place, so even sleepers who change positions frequently will always find the cool spot. 
CHILLOW lets you enjoy a cool night's sleep!

Innova­tive cooling pad can be used over your pillow or inside the pillow case to absorb body heat and maintain a consistently cool temperature while you sleep.

Simply fill with water, chill in fridge and experience soothing comfort all night long.

Provides excellent relief for hot flashes, night sweats, fever, headaches and sunburn, too.

Made of soft non-toxic,non gel, hypoallergenic, latex-free material with no-leak PVC plug.

All Natural Water Cooling Technology

No Electricity or Battery Required

Non-Toxic, Non-Gel

Soft Medical Grade Material

Material:Nylon+Sponge+Gel

Color:Blue

As Seen On TV item

Fits between the pillow and pillow case

Unique fluid therapy that relieves discomfort from heat, aches and pains

size: 53 * 30 * 1.5cm (Approx)

 






The Chillow can also be used for injuries, fevers, sunburn,headaches, night sweats, muscle aches, and a few other problems. The CHILLOW Cooling Pad is made of super-soft medical grade non-gel materials that are latex-free and allergy-free, hypoallergenic and non-toxic. It is designed with comfort in mind. The inside of the pad has a patented foam core which creates a soft surface that feels like soft leather. Since CHILLOW Cooling Pad continuously circulates water in order to absorb and release body heat, it remains at room temperature providing cool, soothing and relaxing comfort.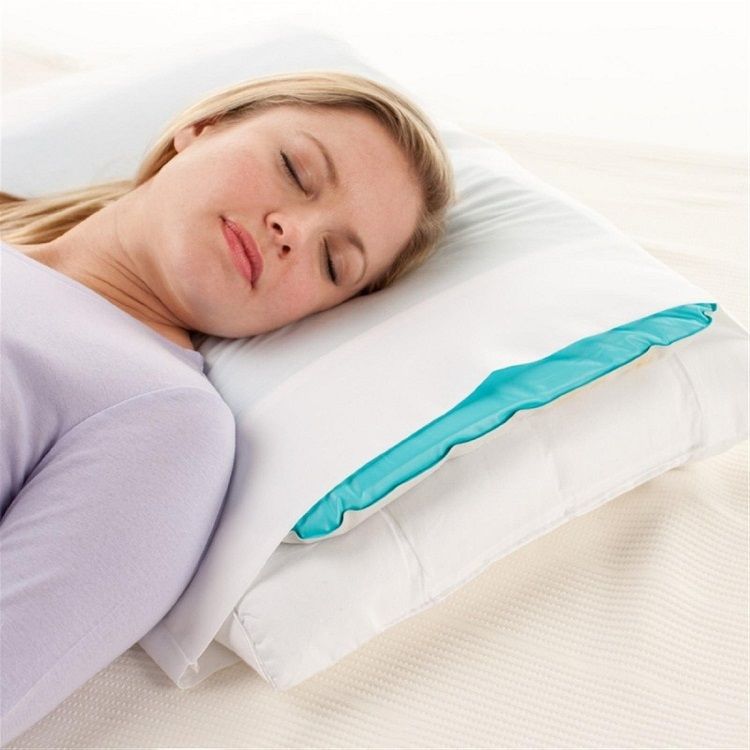 Place the CHILLOW Cooling Pad on top of your existing pillow to enjoy cool and relaxing comfort that eases you into deep sleep. The CHILLOW Cooling Pad uses innovative cooling technology without using electricity or refrigeration. By combining the right materials and an ingenious design, the CHILLOW Cooling Pad will remain at room temperature and will be cooler than your body temperature. Activate your CHILLOW Cooling Pad by simply adding water to the inner chamber. The water is then fully absorbed into the patented foam core to create a soft surface that will continuously absorb heat from your body and release it into the air around you. Enjoy a COOL, SOFT and RELAXING comfort that eases you into deep sleep. The CHILLOW Cooling Pad is meant to be pleasantly cool, but not cold.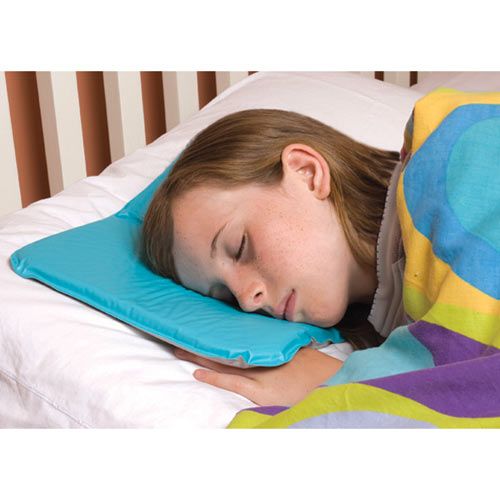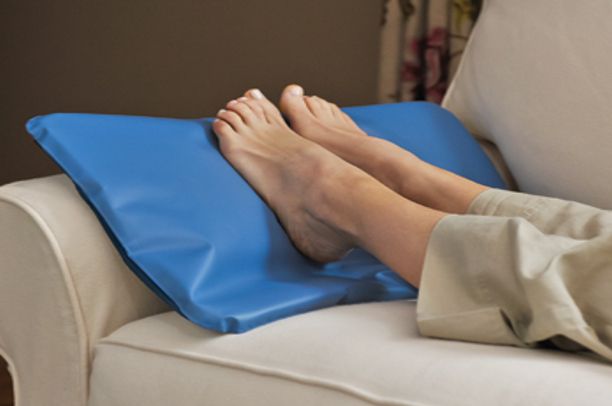 Cooling down can help you save excessive energy and relieve you of stress. And you surely deserve a little pampering, besides the essential care that your body needs. At the end of a stressful day, the Chillow Cooling Pad is a nice thing to come home to.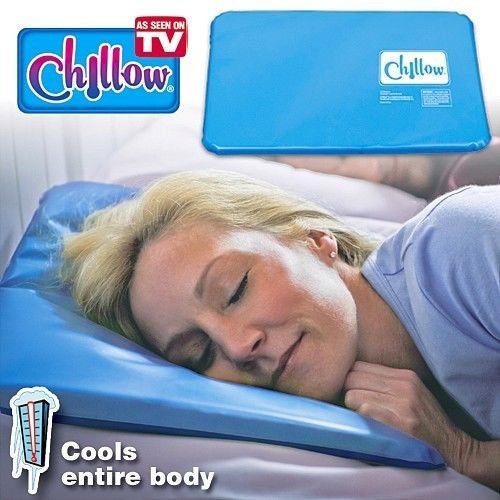 | | | |
| --- | --- | --- |
| Zone | Weight | Delivery Fee (RM) |
| West Malaysia | First 1.00 kg | 7.00 |
| | Additional 0.30 kg | 3.00 |
| East Malaysia | First 1.00 kg | 10.00 |
| | Additional 0.30 kg | 5.00 |