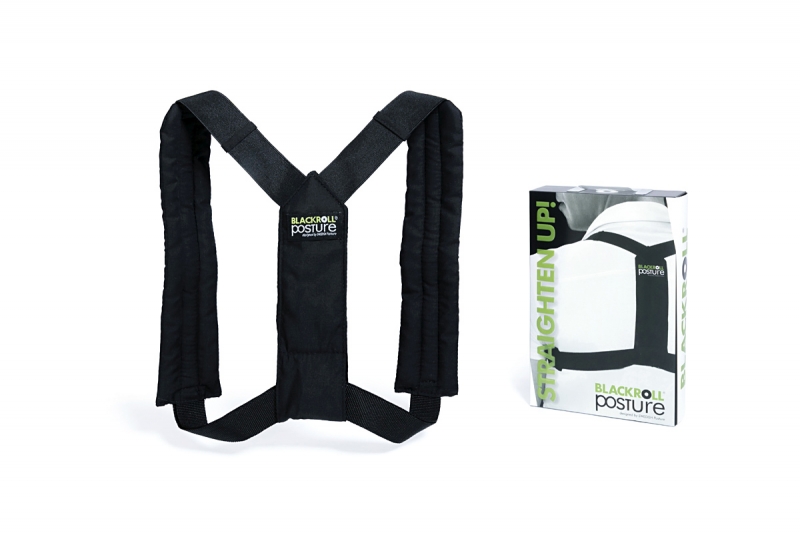 BLACKROLL

®

 POSTURE – NO MORE BAD POSTURE!
Easy to use

Comfortable to wear under or over the clothing
Improves body awareness
Available in two sizes - S/M/L and XL/XXL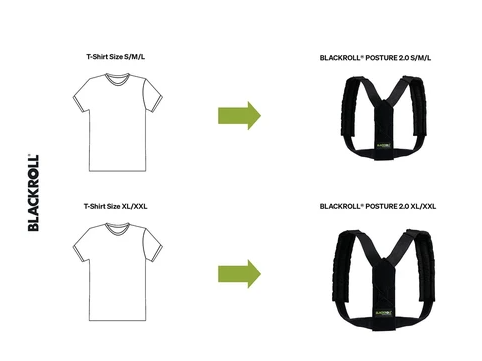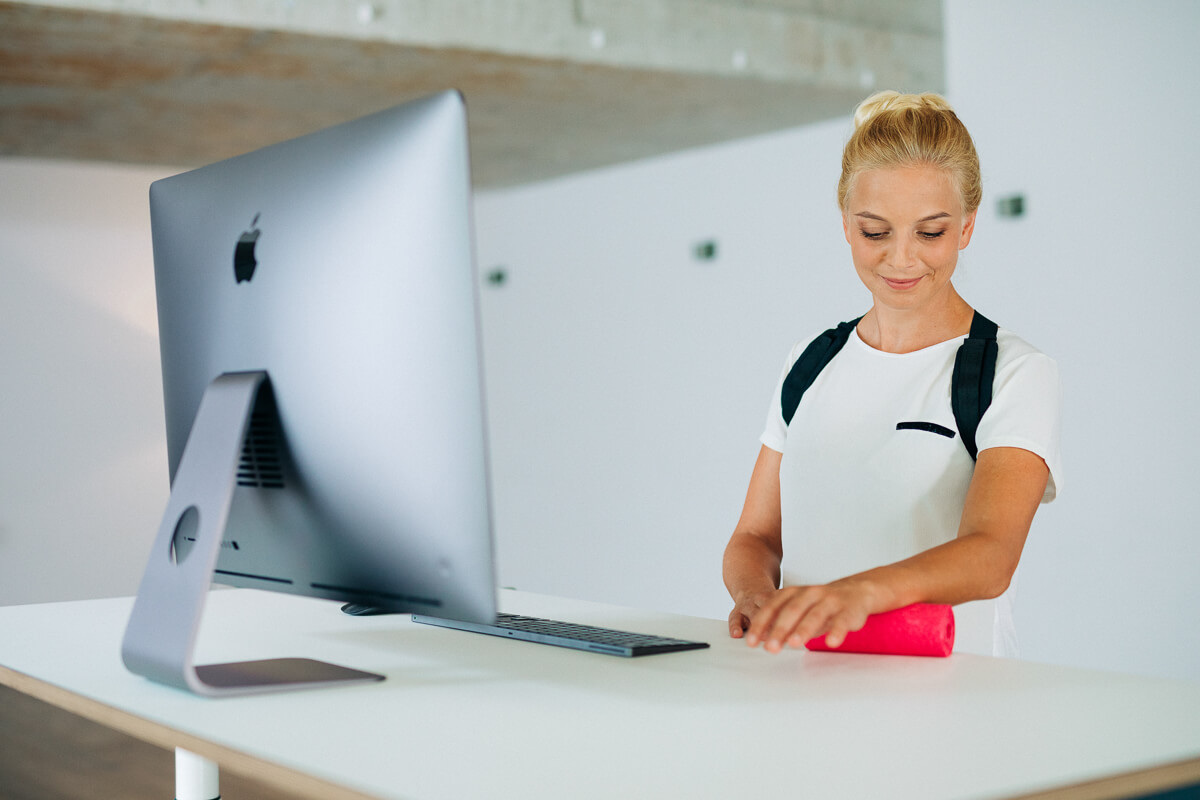 The BLACKROLL® posture trainer – designed by SWEDISH posture – is an easy-to-use and simultaneously very effective tool for improving your posture every day, during sports, or at work.
The BLACKROLL® POSTURE can be worn discreetly on the body using Velcro or attached over the clothing, and is easy to adapt to any size. Even on first use, the POSTURE significantly improves body awareness.The back trainer automatically brings the upper body into a straight posture, extending the chest muscles. Positive side effect: Oxygen uptake is increased with the posture trainer, supplying the muscles with more energy. Your breathing also becomes deeper and more efficient.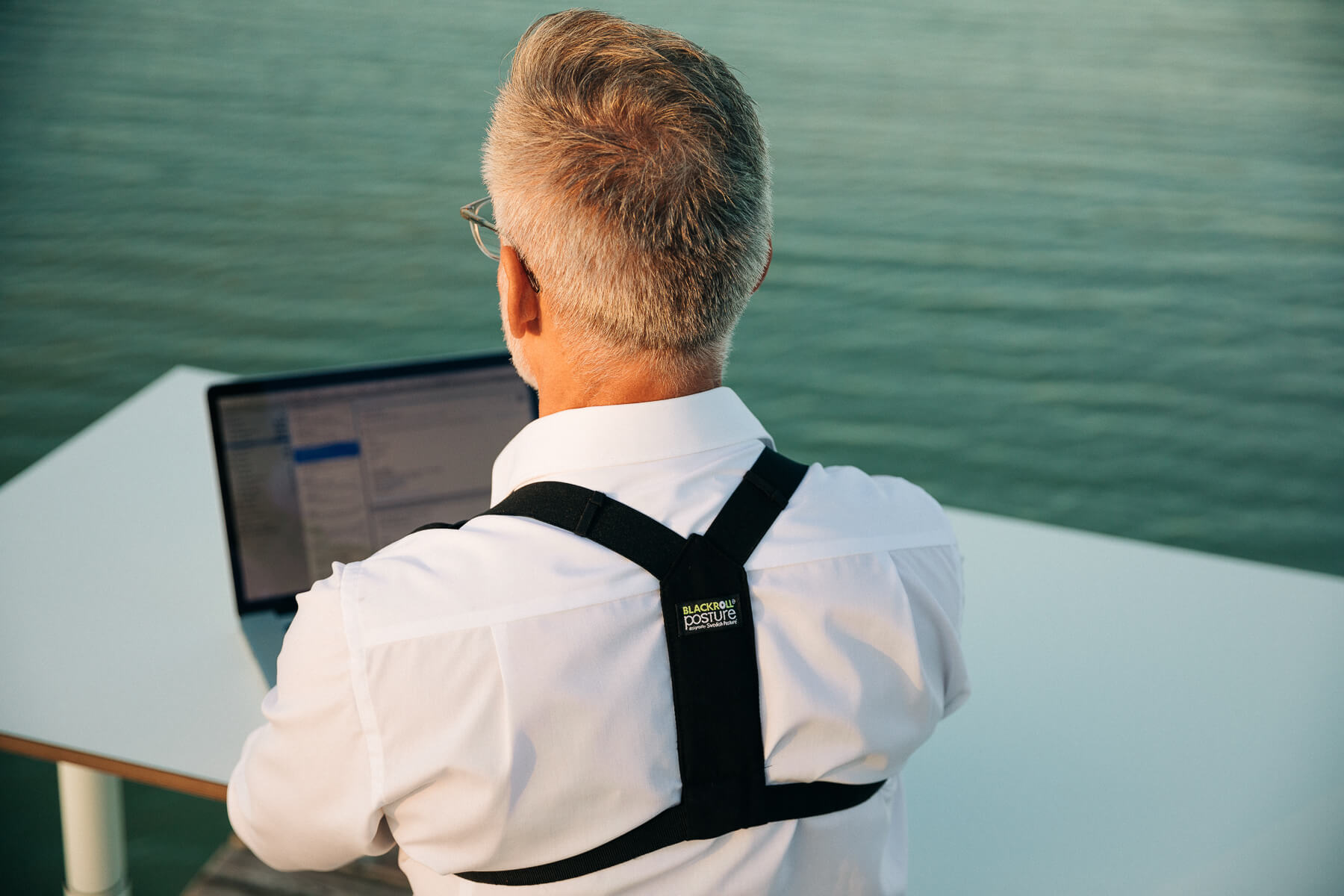 HOW TO WEAR

 

THE POSTURE CORRECTLY
PUTTING IT ON
Wear the POSTURE over a T-Shirt or any other base layer. Put the POSTURE on like a jacket by slipping the arms through the openings. Adjust the size with the velcro straps. The POSTURE comes in two sizes: S/M/L and XL/XXL. Tighten the POSTURE that two fingers can fit between your shoulder and the strap. When you are standing upright, you should barely feel the POSTURE. When your shoulders are slouching forward, you should feel a slight pull. This is a reminder to stand tall and pull your shoulders backward.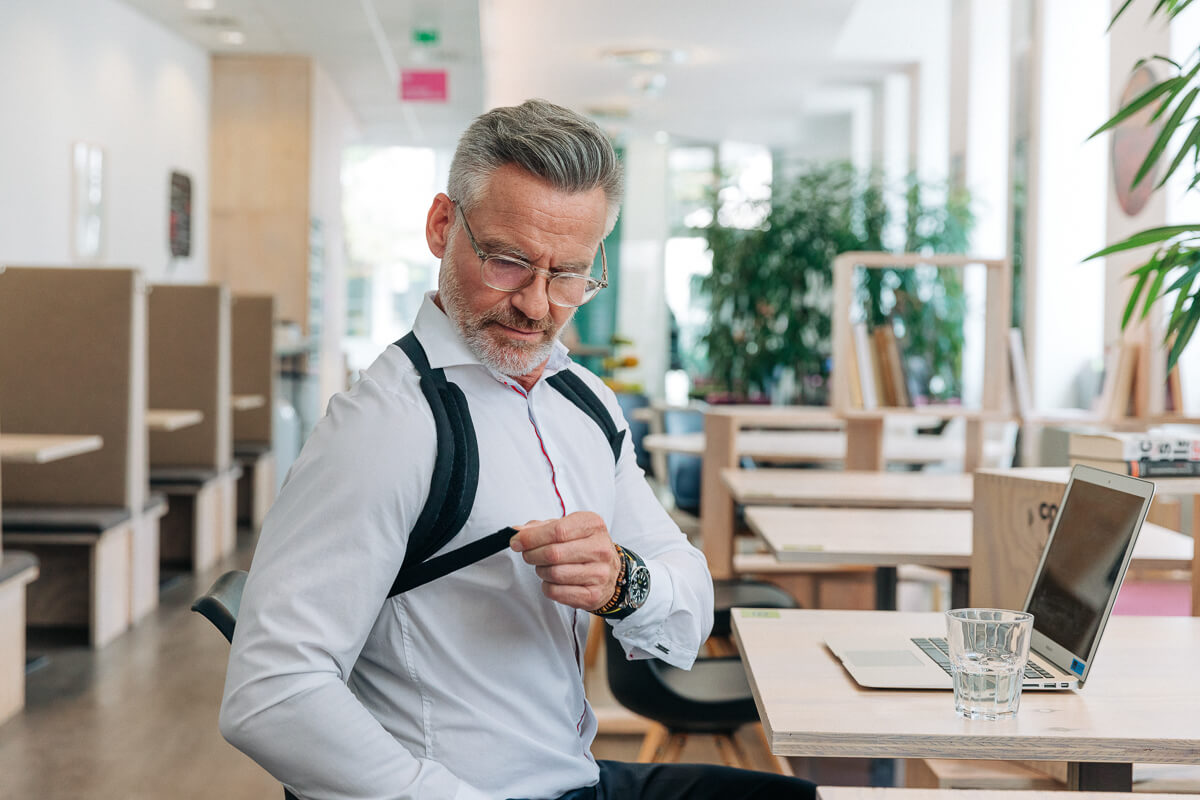 THE RIGHT TIME 
Start by wearing the POSTURE for short periods of time. Increase the time when your muscles are getting stronger. Note that wearing the POSTURE should never feel uncomfortable.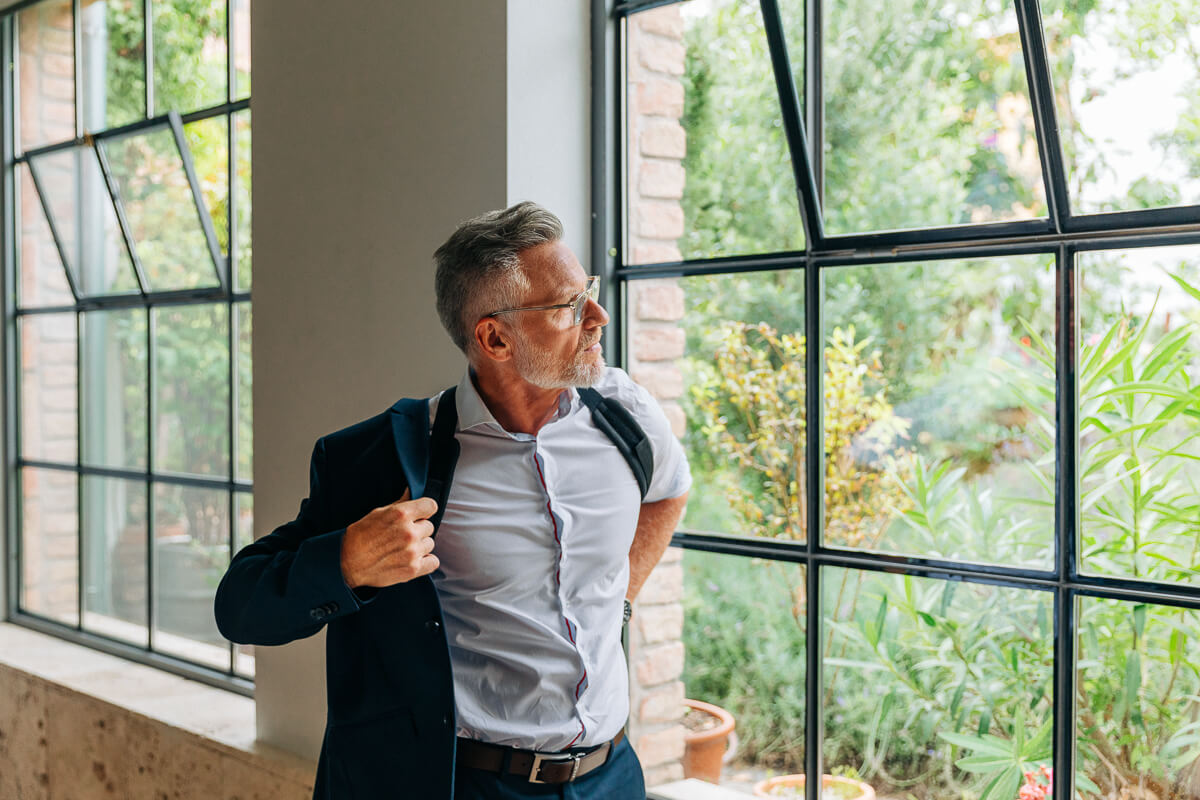 | Zone | Order Total (RM) | Delivery Fee (RM) |
| --- | --- | --- |
| West Malaysia | Flat Rate | 13.00 |
| East Malaysia | Flat Rate | 15.00 |