Size (length*width*height): 30cm x 30cm x 30cm
What's in the box:
Beaba Babycook Solo Baby Food Maker Eucalyptus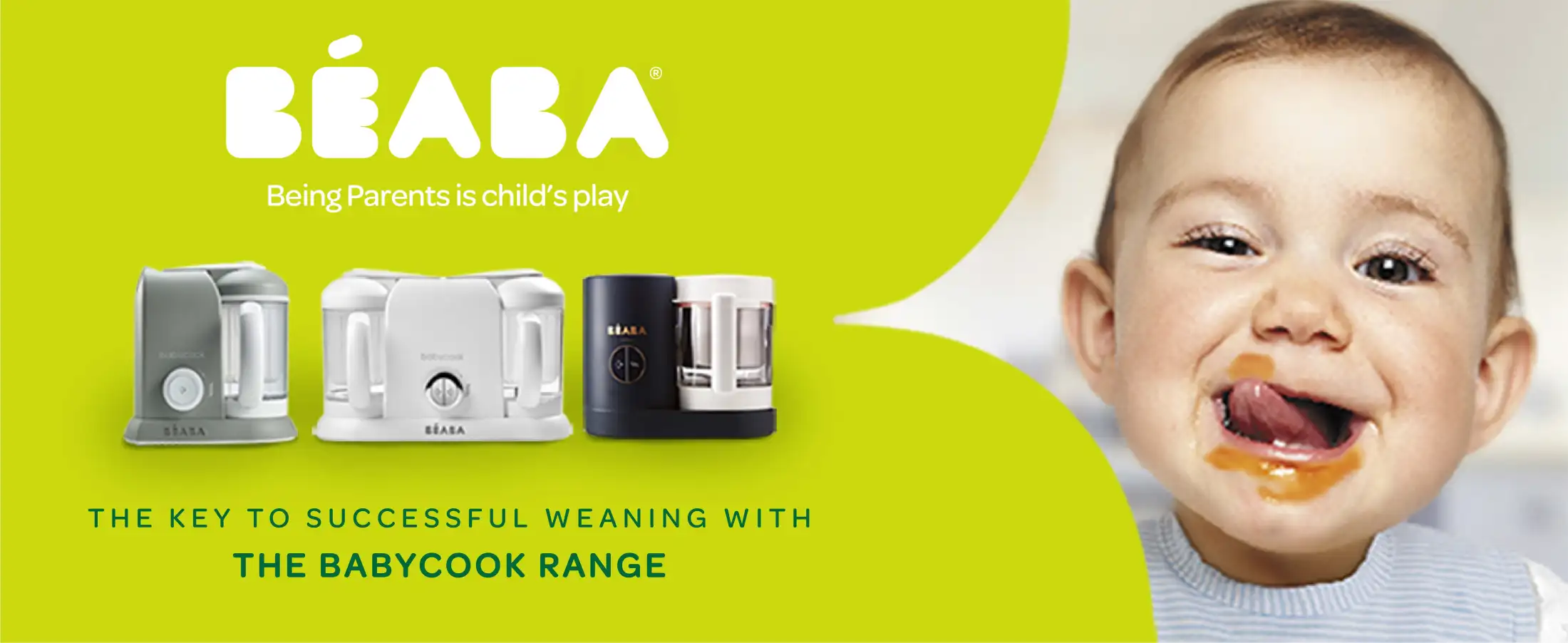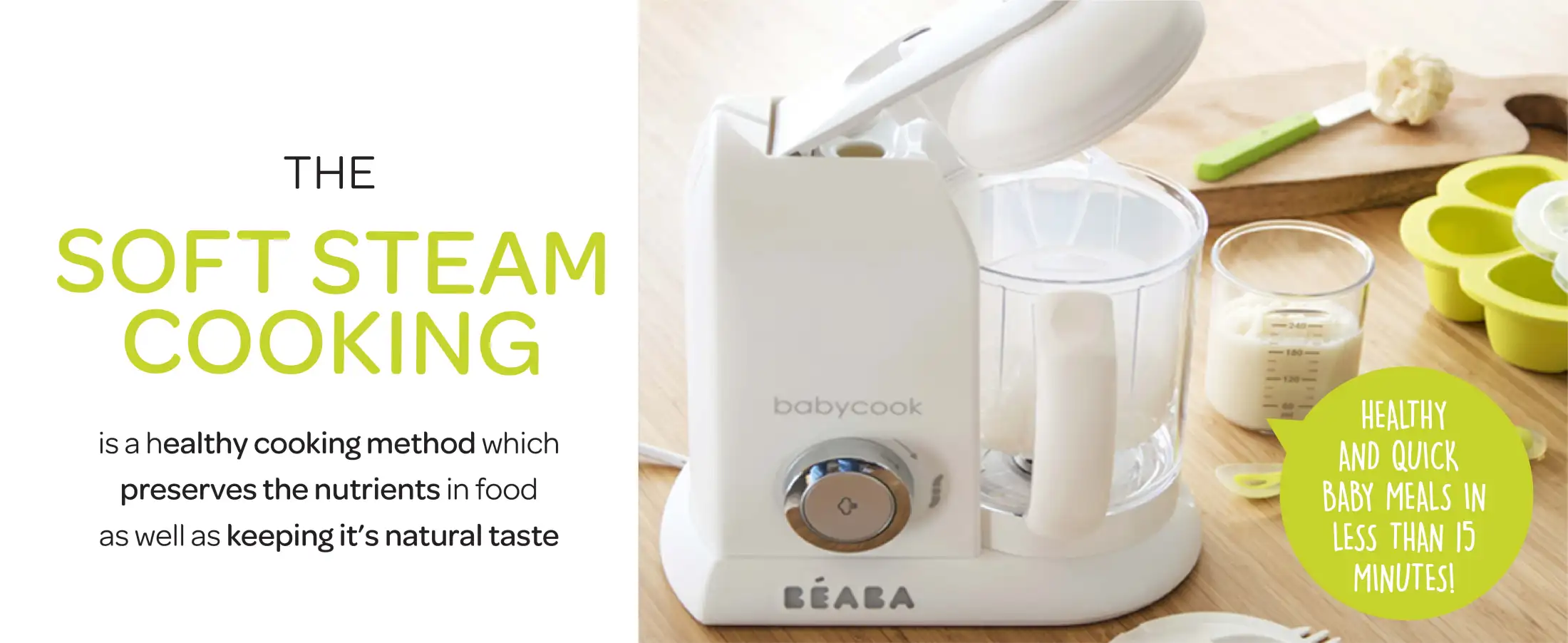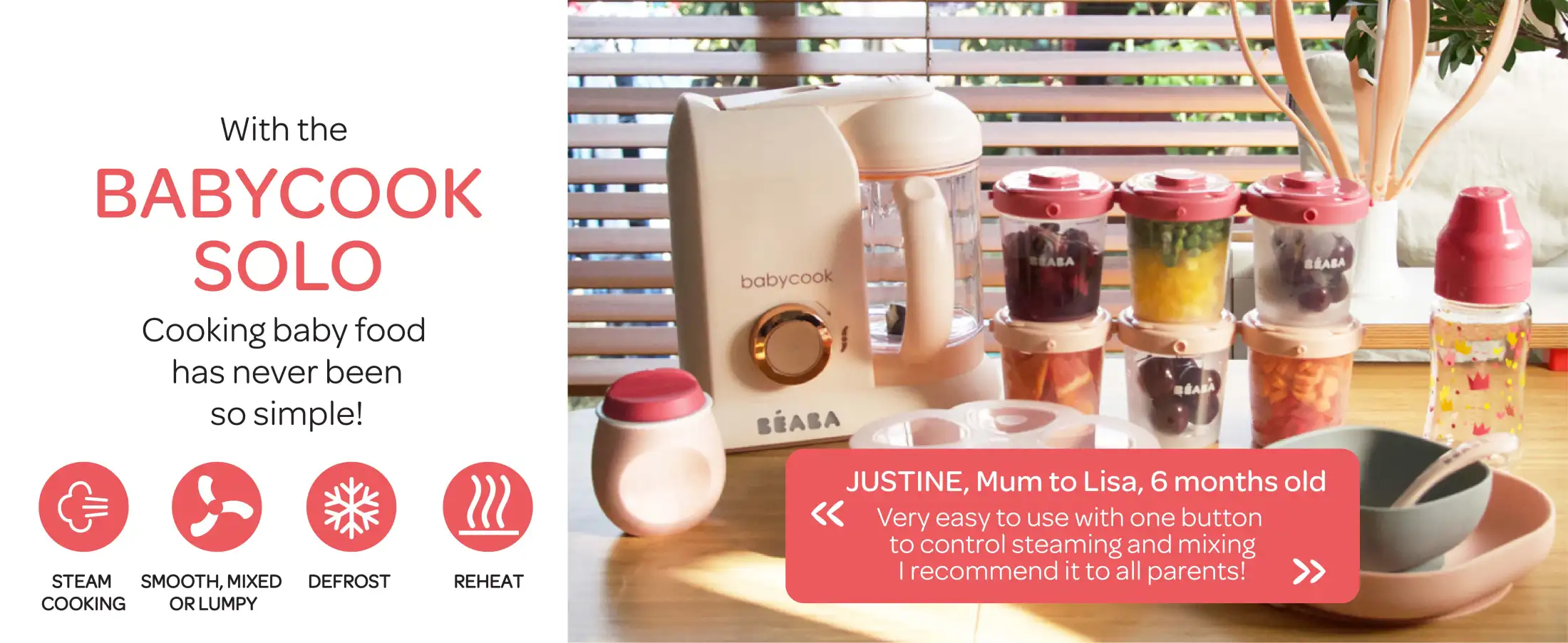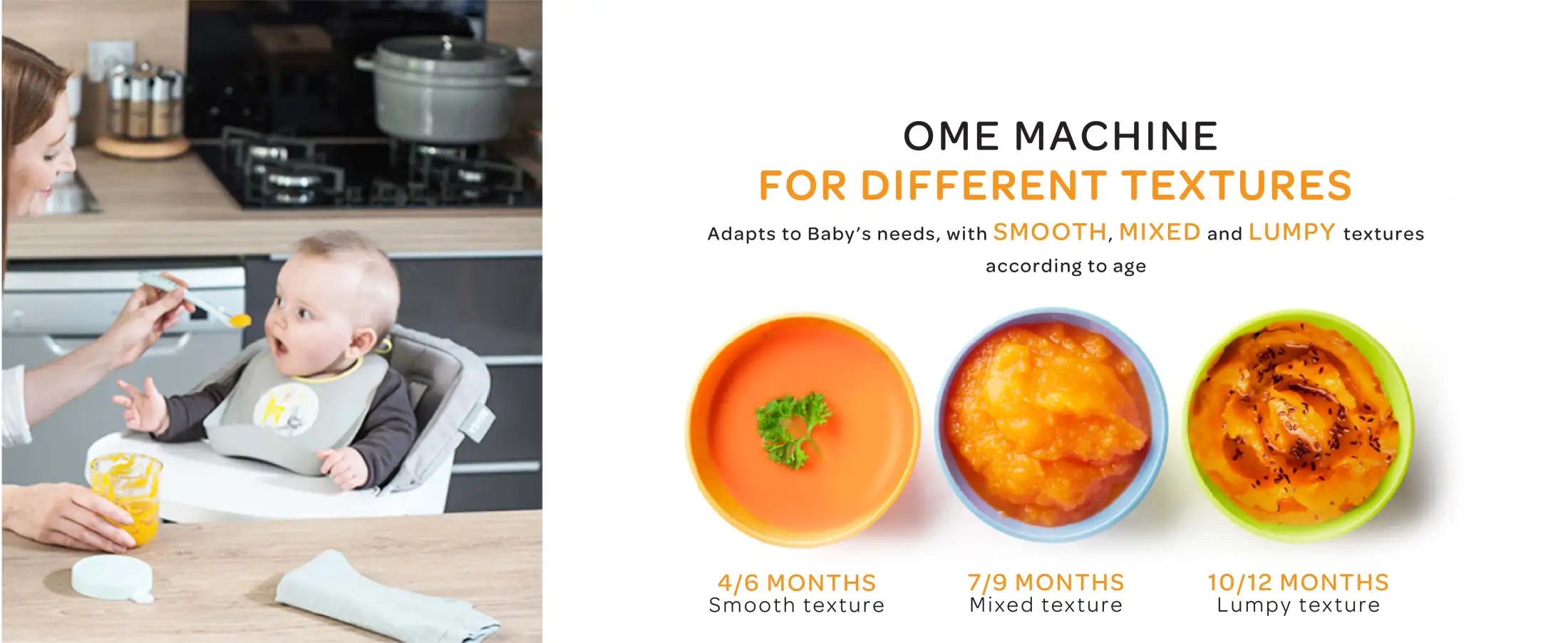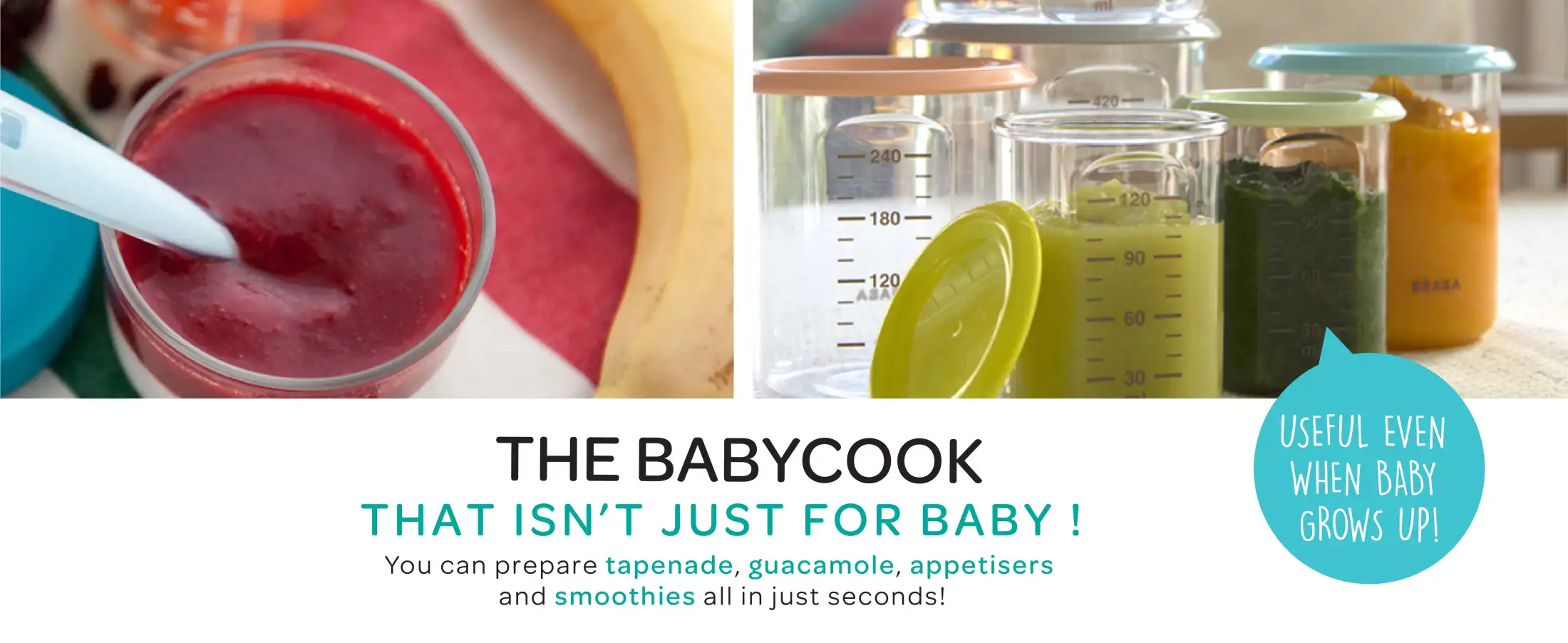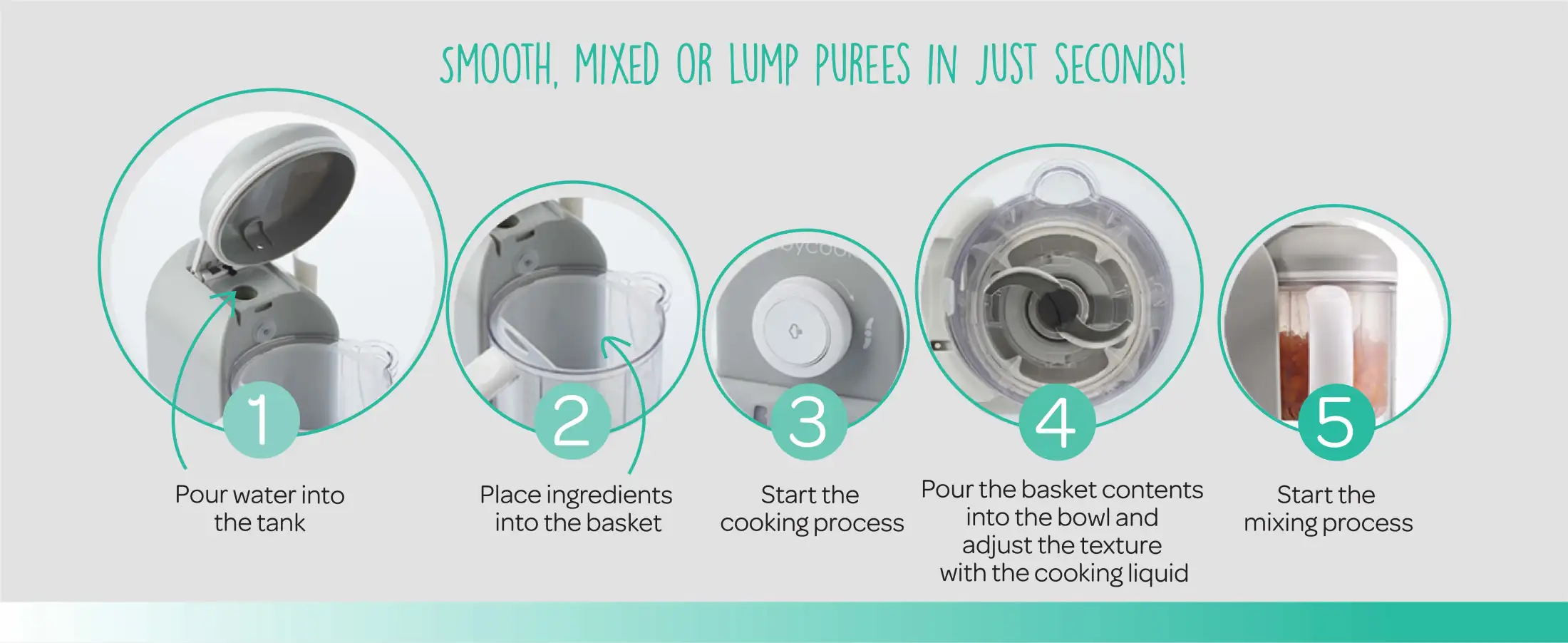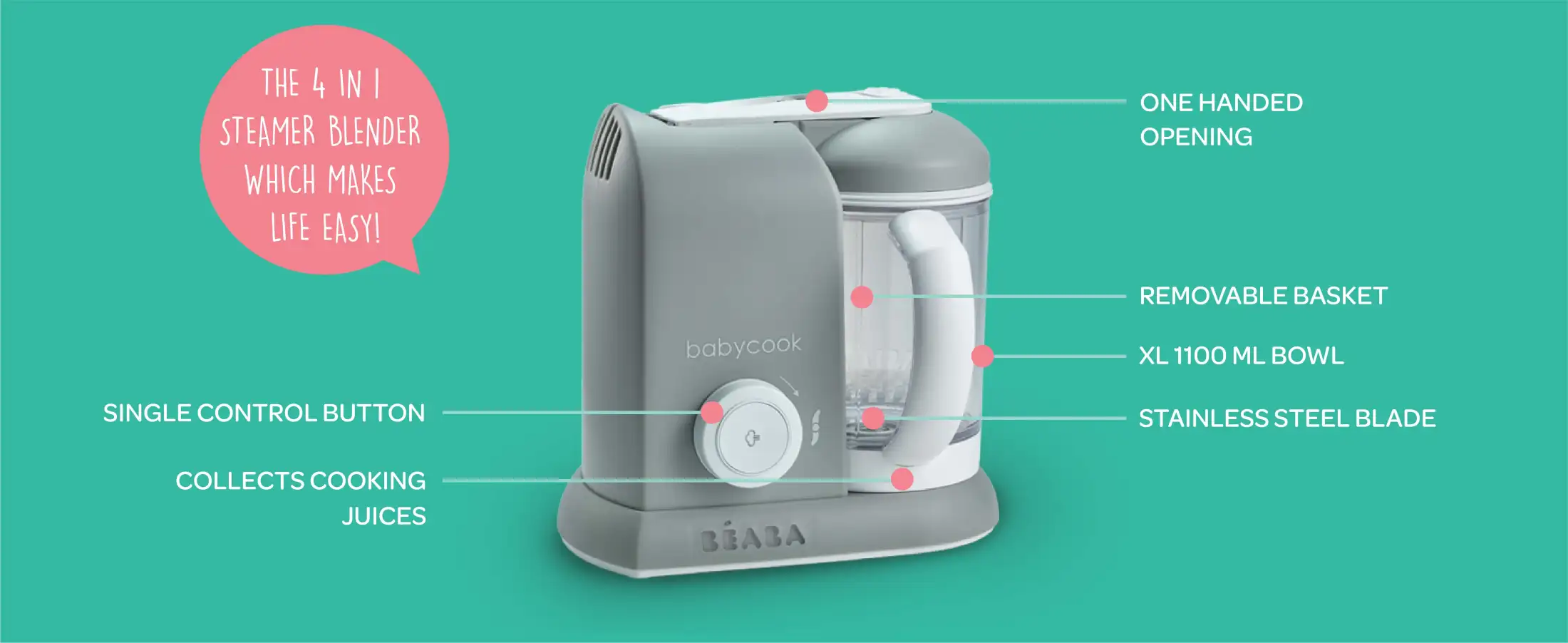 Beaba Babycook Solo Baby Food Maker Eucalyptus
Giving your baby the healthiest start to life begins with feeding baby natural and clean foods from day one. BEABA Babycook Solo Baby Food Maker is the first and best-selling homemade baby food machine that helps parents make fresh, nutritious purees for baby with natural ingredients they can pick and control.
Steam cooking allows food to retain the nutrients that are eliminated through other cooking methods this baby food maker steams and blends everything from fruits, veggies to meats and fish from raw in 15 minutes or less. Designed with 4-in-1 function, Babycook steams, blends, warms and defrostsallin one sleek machine, eliminating the need for pots, pans, blenders and microwaves.
Use the included recipe guide and Babycooks blend feature to completelycontrol consistency from fine to chunkier purees. Freshly made by you, you can rest assured babys purees will be free from stabilizers, additives, preservatives & yuckies. Cheers to your homemade baby food journey, we cant wait to be a part of it!
4-in-1 food processor: steams, mixes, defrosts and reheats - XL capacity.
Built-in water dosing device on the bowl, making it easy to pour quantities of water to be poured into the tub.
XL 1,100 ml bowl for preparing larger quantities in a jiffy.
Automatic stop with sound and light signal at the end of the cycle, enabling unattended cooking.
Removable cooking insert so you can recover cooking water rich in vitamins and minerals and vary the texture of preparations.
Impulse mixing with cyclone-effect blade: customised food mixing, producing textures adapted to your child's age (chopped, ground and creamy).
Fast steam cooking in 15 minutes, preserving flavours and vitamins.
Quickly steam cook vegetables, fruits and meats in 15 minutes or less, while preserving their vitamins and flavors
Puree and blend food to the desired consistency making it super smooth, chunky or anywhere in between for baby
Parents can also use BABYCOOK to quickly reheat or defrost precooked foods
Prepare fruits, vegetables, meat or fish from raw to any stage baby and toddler food in 15 minutes
Unique, one-handed operation
Patented steam heating system
A large 4.7 cup bowl with graduation markings
Narrow footprint for easy storage
Stainless steel water reservoir
BPA, Lead and Phthalate free
Designed in France
| Zone | Weight | Delivery Fee (RM) |
| --- | --- | --- |
| West Malaysia | First 2.00 kg | 7.00 |
| | Extra 5.00 kg | 9.00 |
| | Extra 5.50 kg | 14.50 |
| | Extra 6.00 kg | 15.30 |
| | Extra 6.50 kg | 16.10 |
| | Extra 7.00 kg | 16.90 |
| | Extra 7.50 kg | 17.70 |
| | Extra 8.00 kg | 18.50 |
| | Extra 8.50 kg | 19.30 |
| | Extra 9.00 kg | 20.10 |
| | Extra 9.50 kg | 20.90 |
| | Extra 10.00 kg | 21.70 |
| | Extra 20.00 kg | 0.90 |
| | Extra 30.00 kg | 0.90 |
| East Malaysia | First 1.00 kg | 9.91 |
| | Extra 2.00 kg | 17.96 |
| | Extra 3.00 kg | 26.01 |
| | Extra 4.00 kg | 34.06 |
| | Extra 5.00 kg | 42.11 |
| | Extra 5.50 kg | 60.00 |
| | Extra 6.00 kg | 65.50 |
| | Extra 6.50 kg | 71.00 |
| | Extra 7.00 kg | 76.50 |
| | Extra 7.50 kg | 82.00 |
| | Extra 8.00 kg | 87.50 |
| | Extra 8.50 kg | 93.00 |
| | Extra 9.00 kg | 98.50 |
| | Extra 9.50 kg | 104.00 |
| | Extra 10.00 kg | 109.50 |
| | Extra 20.00 kg | 5.75 |
| | Extra 30.00 kg | 5.75 |
| Philippines | First 1.00 kg | 132.80 |
| | Extra 1.50 kg | 147.20 |
| | Extra 2.00 kg | 156.80 |
| | Extra 2.50 kg | 166.40 |
| | Extra 3.00 kg | 176.00 |
| | Extra 3.50 kg | 185.50 |
| | Extra 4.00 kg | 195.10 |
| | Extra 4.50 kg | 204.70 |
| | Extra 5.00 kg | 214.30 |
| | Extra 5.50 kg | 223.90 |
| | Extra 6.00 kg | 233.50 |
| | Extra 6.50 kg | 243.10 |
| | Extra 7.00 kg | 252.70 |
| | Extra 7.50 kg | 262.30 |
| | Extra 8.00 kg | 271.90 |
| | Extra 8.50 kg | 281.50 |
| | Extra 9.00 kg | 291.10 |
| | Extra 9.50 kg | 300.70 |
| | Extra 10.00 kg | 310.30 |
| | Extra 11.00 kg | 329.50 |
| | Extra 15.00 kg | 19.10 |