Apple's new iPhone 4S is just last year's design loaded with a new brain and more memory. It will run your apps faster and Apple's new iOS5's Assistant, an artificial intelligence program that listens and interprets your orders, and a new camera.
It just looks exactly the same, but there's plenty of changes inside:
Design
It's the same old design as the iPhone 4. Nothing to say here. Same materials, same look. Plus: Your current case will work.
The guts
• CPU and graphics: The iPhone 4S now has the iPad 2's dual-core A5 CPU. It also has dual-core graphics, which will allow for faster and more detailed 3D. Apple claims this hardware combination makes the iPhone 4S seven times as fast as the iPhone 4 on games, and two times as fast on normal tasks.
• Internet speed: Like rumored, the new iPhone 4S runs on faster HSPA+ networks. That means that your telephone will download stuff faster from the Internet. Before it was up to 7.2 Megabits-per-second downloads. Now they claim two times as much: 14.4Mbps. This depends on the carrier, of course. I don't know about you, but on AT&T I never get the maximum speed they claim.

What to Expect at Apple's iPhone Event
Tomorrow Tim Cook will be talking iPhone and perhaps something else. Here's a list of all the…
Read more
Apple claims that, in real life situations, they are fast or "faster" as the competition's phone on faster 4G networks. We will test that claim.
Update: AT&T has pointed out that their phone will be faster than Verizon and Sprint's because their iPhone 4S models will only run on CDMA. The speed boost will only work on HSPA+ networks. If you want that download speed increase, it seems that the only option is AT&T. In addition to that, Verizon and Sprint's iPhone 4S would only do voice or data. AT&T's iPhone 4S will do both simultaneously.
New Apple iPhone 4S: All the Information
EXPAND
• New camera: There's a new camera in the iPhone 4S. Its sensor is 8 megapixels, compared to the previous 5 megapixels. Much better than before. The most interesting thing is the sensor, however: It's a CMOS backside illuminated sensor. Apple says that gets you 73% more light than the iPhone 4 sensor. The latter was already quite impressive, so I can't wait to try this one. Apple has also remodeled the lens system, with five lens elements. They say they get now f2.4, which is very good.
The camera system is also faster than the previous version.
• New HD video: With the new sensor and new lens system, the camera now shots video at 1080p video with real-time image stabilization and temporal noise reduction.
• Battery life: Apple claims the new processor doesn't impact the life of the battery. All the contrary. They say it will give you 8 hours talking battery life with 3G networks. If you set your phone to 2G, you will get 14 hours of talk time. 3G web browsing will give you six hours of battery life, while Wi-Fi access runs up to nine hours.
Video playback sets the battery at an impressive 10 hours maximum, while music goes up to 40 hours. These numbers best the iPhone 4's previous theoretical battery life.
• New antenna design: Apple says that they have changed the antenna system, presumably to solve the signal attenuation problem.
| | |
| --- | --- |
| Brand | Apple |
| Model | iPhone 4S - Grade A (Black) |
| CPU | 1 GHz Dual-core Apple A5 |
| Memory | 512 MB DRAM |
| Storage | 16 GB |
| Screen Size | 3.5" |
| Camera (Rear) | 8.0 Megapixel, f/2.4 1080p Full HD video at 30 frame/s |
| Camera (Front) | 0.3 Megapixel (VGA) 480p VGA video at 30 frame/s |
| Add-On | Device Only |

**Value add on**
add RM30 for full set accessories with box !!
add RM99 for 1 year warranty !!
---
Original refurbished Grade A with 1 month warranty
---
1 x Apple iPhone

1 x Charger

1 x USB Cable
---
Cash & Carry available at PJ office - cash, ATM card, debit card or credit card
Suite 2.03, Level 2 Wisma Academy
Monday to Friday. 8.30am to 6pm
Tel: 03-6209 3573 / 03-7931 3417
Fax: 03-6205 3181
Mobile: 010 292 6383
---
What is Refurbished?
Refurbishment is the distribution of products (usually electronics) that have been previously returned to a manufacturer or vendor for various reasons. Refurbished products are normally tested for functionality and defects before they are sold.
The main difference between "refurbished" and "used" products is that refurbished products have been tested and verified to function properly, and are thus free of defects, while "used" products may or may not be defective. Refurbished products may be unused customer returns that are essentially "new" items, or they may be defective products that were returned under warranty, and resold by the manufacturer after repairing the defects and ensuring proper function.
Other types of products that may be sold as "refurbished" include:
· Items used in sales displays or demo set
· Items returned for reasons other than defect and tested by the manufacturer
---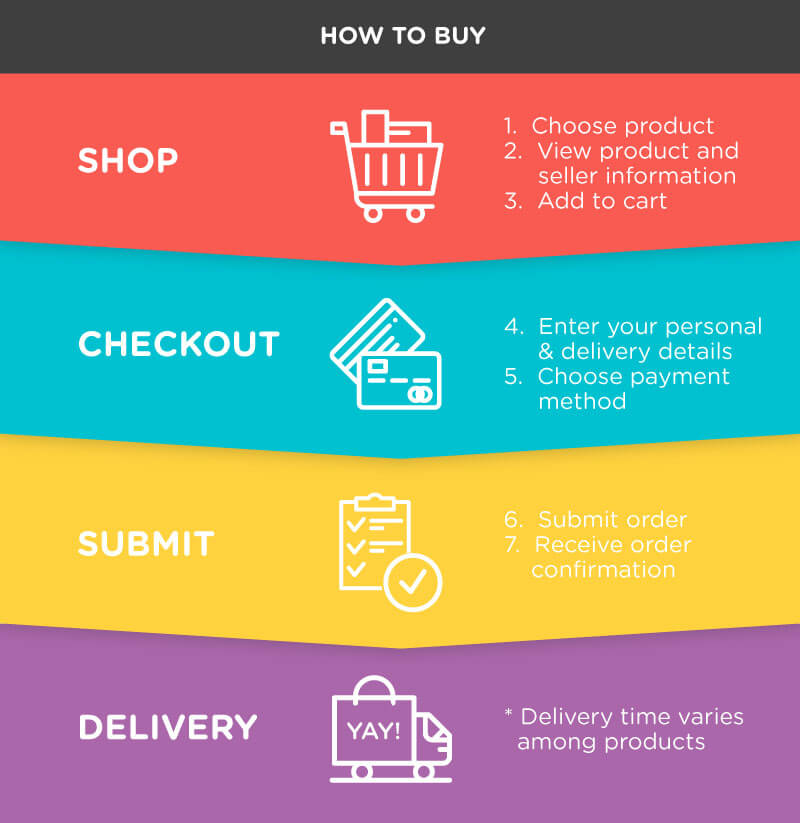 | | | |
| --- | --- | --- |
| Zone | Weight | Delivery Fee (RM) |
| West Malaysia | First 1.00 kg | 15.50 |
| West Malaysia | Additional 1.00 kg | 1.40 |
| East Malaysia | First 1.00 kg | 14.00 |
| East Malaysia | Additional 1.00 kg | 14.00 |
Courier Services
Delivery services will be arranged by store owner.
** Delivery is only within Malaysia.