7cm air tight leak proof plastic bag clip sealer/ seal clipper/ seal stick to keep food fresh for storage -product description
* This item is small and low in weight so it is advisable for you to order other items as well on Chubeestore.com together with this item to make your shipping worth its value. Shipping is calculated by weight.
Plastic bag clip sealer is a very simple yet useful tool that you need it daily to seal plastic bags. It locks the opening of the part you tore off and seal it so that it is completely air tight to prevent leakage. This is particularly important for food such as biscuits or potato chips, because leaving it open will make it lose its crunchiness and eventually turn soggy.
Using rubber band is one way of sealing plastic bag, but there are several drawbacks. Everyone uses rubber band, so we all know that it is quite fragile and easy to break. It is frustrating every time we pull too hard or too long that it just breaks and become unusable. Or worse, it breaks by itself after sometime even when nobody touches it, and the food is left open by itself without you noticing. Another downside of a rubber band is that it has very low melting point. Of course, it is cheap and easily available, but it melts even with slightest heat. Same thing happens that when it melts, it breaks and leave your food opened and worse, it sticks everywhere on the bag and your hand when you touches it.
Bag clipper serve as an alternative to seal a bag air tight. It helps preventing moisture from getting into the food. Although it is not as securely tight as sealing the bag completely using heat, it can be re-opened and closed again many time with ease, making it very handy to use on daily basis.
How to use 7cm air tight leak proof plastic bag clip sealer/ seal clipper/ seal stick to keep food fresh for storage
How does this plastic bag clip sealer works? You probably will be able to figure it out by just looking at it or playing around with it.
Open bag clipper by pushing the protruding part at the tip away.
While it is opened, position it at the opening of a plastic bag.
Click the clipper back on by closing it back together.
* For food storage, a little trick to ensure air tight condition is by first folding the plastic bag into half before clipping. However, do not fold too thick until it is hard to clip. You may end up clipping forcefully and spoil the clipper in the process. Pick a longer clipper if necessary.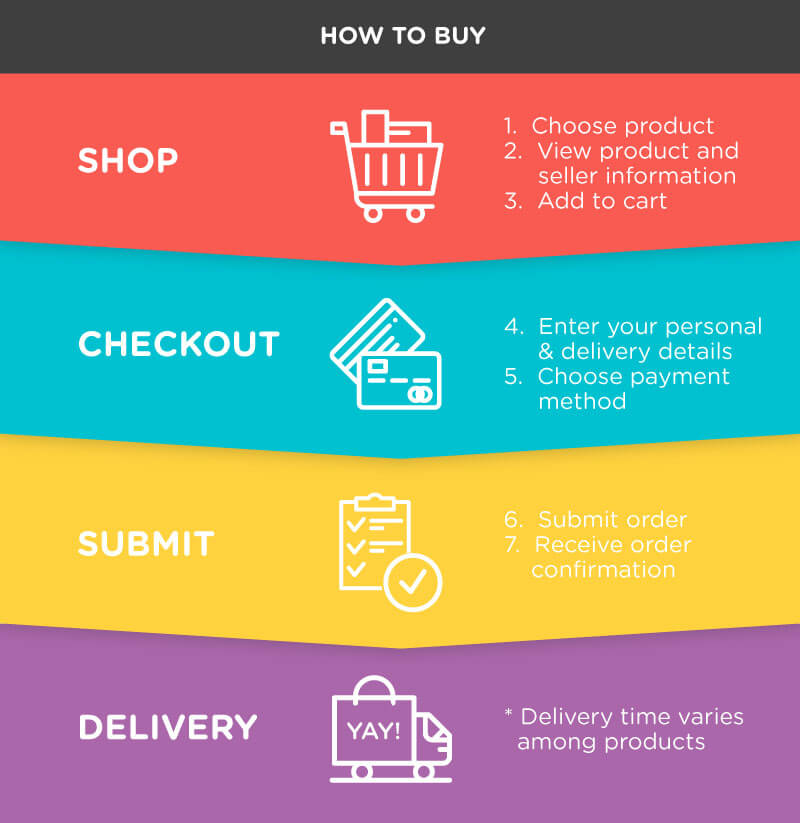 | | | |
| --- | --- | --- |
| Zone | Weight | Delivery Fee (RM) |
| West Malaysia | First 1.00 kg | 8.99 |
| West Malaysia | Additional 1.00 kg | 5.00 |
| East Malaysia | First 1.00 kg | 13.99 |
| East Malaysia | Additional 1.00 kg | 10.00 |
Q: How much does my shipping cost?
A: The shipping cost is calculated automatically based on the location of your shipping address and the product weight /dimension.
To find out how much shipping costs, add the products that you would like to buy to your shopping cart and proceed to checkout. The shipping cost will be calculated automatically after you have entered your shipping address.
Enjoy FREE shipping if you purchase more than RM100 in ONE single purchase order. Free shipping is applicable to delivery within Malaysia including Peninsular, Sabah, Sarawak & Labuan.
Q: What courier service do you use?
A: We may send out your purchased item using Poslaju or GDex at our decision.
Q: Do you ship to my area?
A: We are currently delivering to all locations in Malaysia, including Peninsular, Sabah, Sarawak & Labuan. For international shipping, please kindly contact our sales team via sales@chubeestore.com to arrange for a delivery.
Q: When will my order arrive?
A: Under normal circumstances, you will receive your order within 5 business days (7 business days for East Malaysia) starting from the day your payment is received by us. We will always strive to send out your purchased item quickest possible within the same day the payment is confirmed, if not, then the next day. The time needed for the delivery is depending on the distance to your shipping location and its availability.
For offline bank transfer, please allow additional 3 business days for us to process your payment.
Q: Can I track my shipping?
A: Yes, the tracking number of the courier service we use to deliver your purchased items will be included in the shipping confirmation email. We may use Poslaju or GDex courier service at our decision. You can check the shipping status via the websites provided below:
Poslaju tracking: http://www.poslaju.com.my/track-trace/
GDex tracking: http://203.106.236.200/official/etracking.php
Note: Sometimes the tracking number is not working yet because your purchased item has just been shipped. It will take some time for courier service company to update your tracking number in their system. Try to check again in 24 hours and the information should be available.
Q: What if I do not received my purchased item after a long time?
A: Please allow at least one week for the delivery process. We will always send out your purchased item immediately after your payment is confirmed, and use the fastest and most reliable courier service to send it out. However, something might have gone wrong if you still have not received your purchased item within 8 business days after you had placed your order and made your payment.
If this happens, please:
Check your order status. If your order status is 'not shipped' even though you had made your payment, contact us instantly.
If your order status is 'shipped', please check carefully whether you had filled out your shipping address correctly. Sometimes a small mistake will cause a delay in delivery.
If your shipping address is correct, track your shipping status using the tracking number given to you to find out where your purchased items are.
Contact us if you need any assistance.
If you have any other questions, please contact us at:
Tel: +604-226 4973
Mobile: +017-476 9021
Email: sales@chubeestore.com