Name: The sixth element Secretary Eric Universal wipes Material: 30% nylon, 70% polyester size: 30cmX30cm 5% Weight: 25g 5g Quantity: 33 into Origin: China Storage: Please put washing in cool dry place : Please use normal neutral detergent to clean Note: Do not bleach, Do not tumble dry, do not dry clean Do not iron, 40 J gentle washing Do not use cold wash fine or fine soft wash, so as not to destroy the fibrous tissue. Fabric surface will be left when the dust use, timing clean. slight fade is a normal phenomenon, please use the peace of mind. Agent: Cookie technology (shares) Company Address: No. 54 Road, Taipei Q Tel: (02) 2767-0092 E-mail service:
[email protected]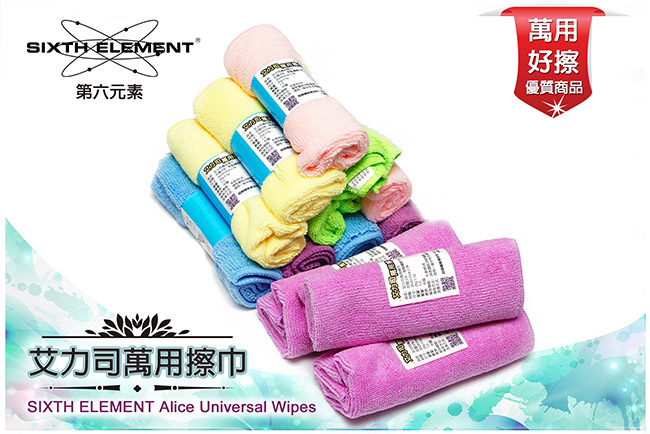 ★吸水力好 ˙去汙力強 ˙不留水痕 ˙不掉毛絮
★觸感柔軟 ˙加倍耐用 ˙透氣性佳 ˙安心好用
★超細纖維擦拭布!
★顏色隨機出貨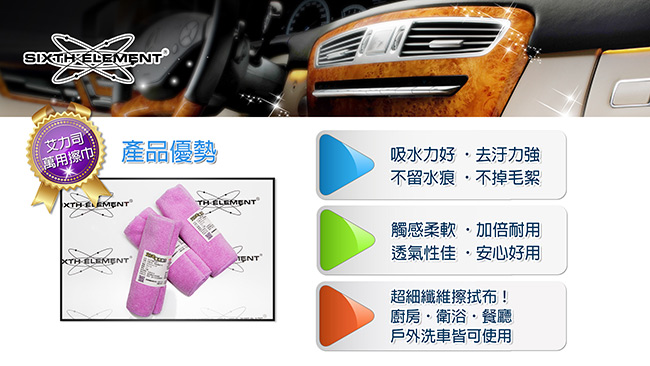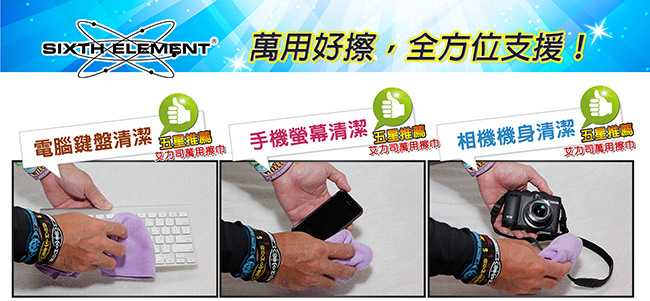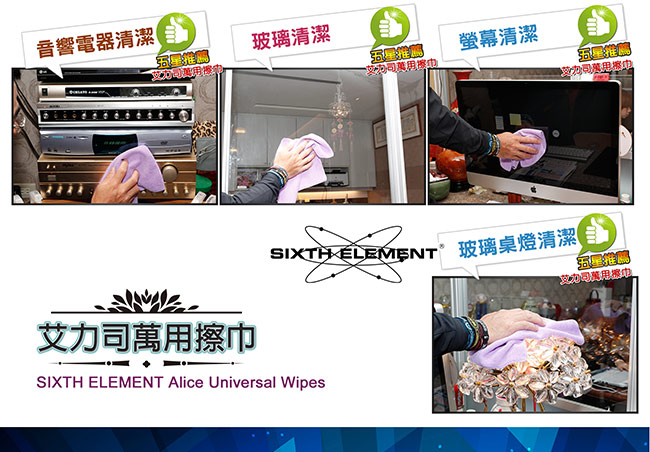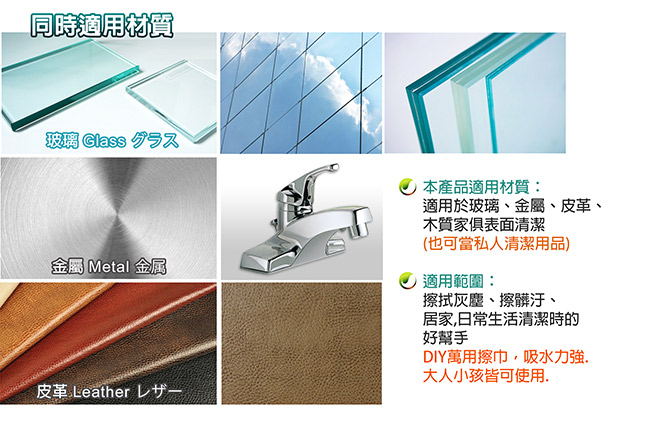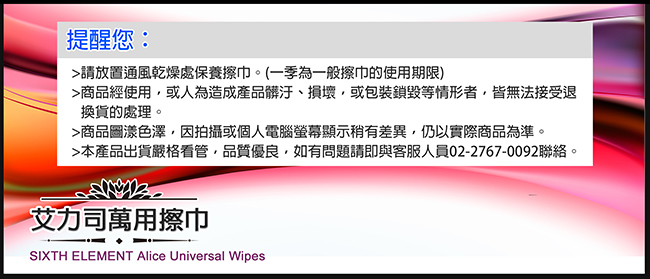 注意事項:
˙勿漂白、不可烘乾、不可乾洗、不可熨燙、40℃溫和洗滌
˙請勿使用冷洗精或柔軟精清洗,以免破壞纖維組織。
˙使用時布面上會殘留灰塵,請定時清潔乾淨。
˙輕微掉色屬正常現象,請安心使用。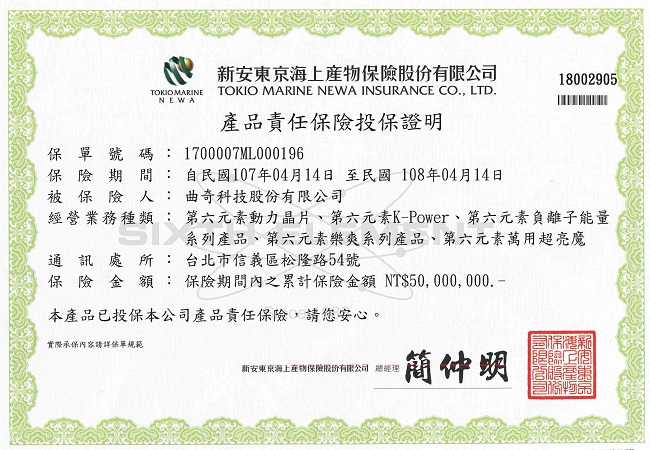 本商品規格

品名: 第六元素 艾力司萬用擦巾 材質: 尼龍30%、聚酯纖維70% 尺寸: 30cmX30cm±5% 重量: 25g±5g 數量: 33入 產地: 中國 保存方法: 請放置陰涼乾燥處 洗滌方式: 請用一般中性洗潔劑清洗 注意事項: ˙勿漂白、不可烘乾、不可乾洗、不可熨燙、40℃溫和洗滌 ˙請勿使用冷洗精或柔軟精清洗,以免破壞纖維組織。 ˙使用時布面上會殘留灰塵,請定時清潔乾淨。 ˙輕微掉色屬正常現象,請安心使用。 總代理: 曲奇科技(股)公司 地址: 台北市松隆路54號 電話: (02)2767-0092 服務信箱: [email protected]
| | | |
| --- | --- | --- |
| Zone | Weight | Delivery Fee (RM) |
| MY | First 0.10 kg | FREE |
| | Additional 0.10 kg | FREE |
Shipping Info
Order process take 1~3 days, and international shipping will take about 10~14 days

Important Notification:
1. PChomeSEA acts as a buying agent and does not provide product warranty.
2. Please check whether product specs (including voltage, plug type, frequency, etc.,) applys in your country.