use:
1. unique patented three-dimensional cone design, breathable, deodorant effect is good, long time shoes are not hot
2.far infrared can promote blood circulation, improve the soles of the feet temperature
3.nano-catalyst and green water ions can be sterilized, mildew
4. MIT good quality, durable and washable
5. green green material, love the earth
Origin: Taiwan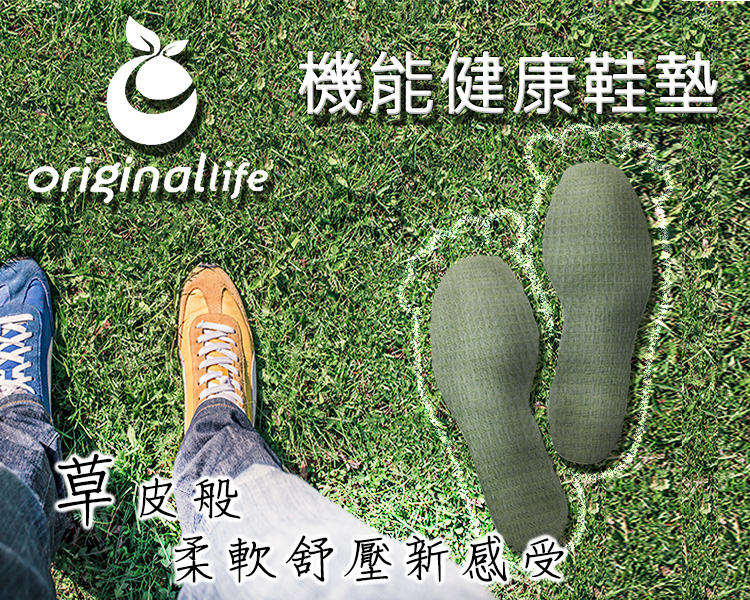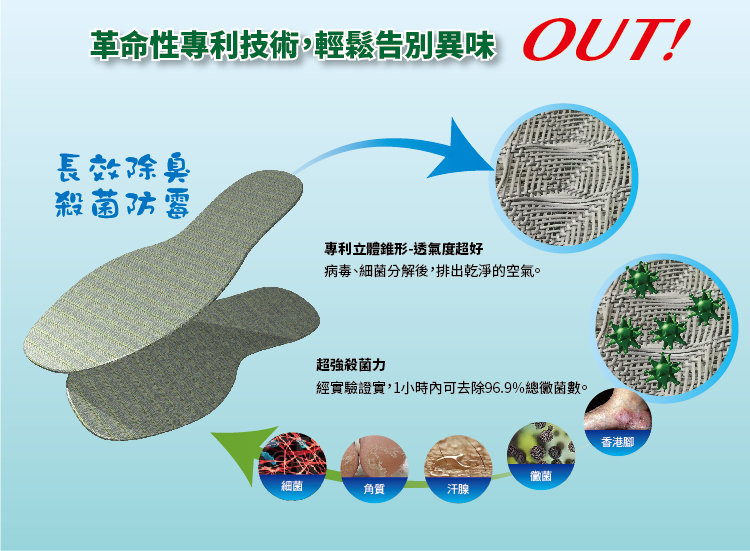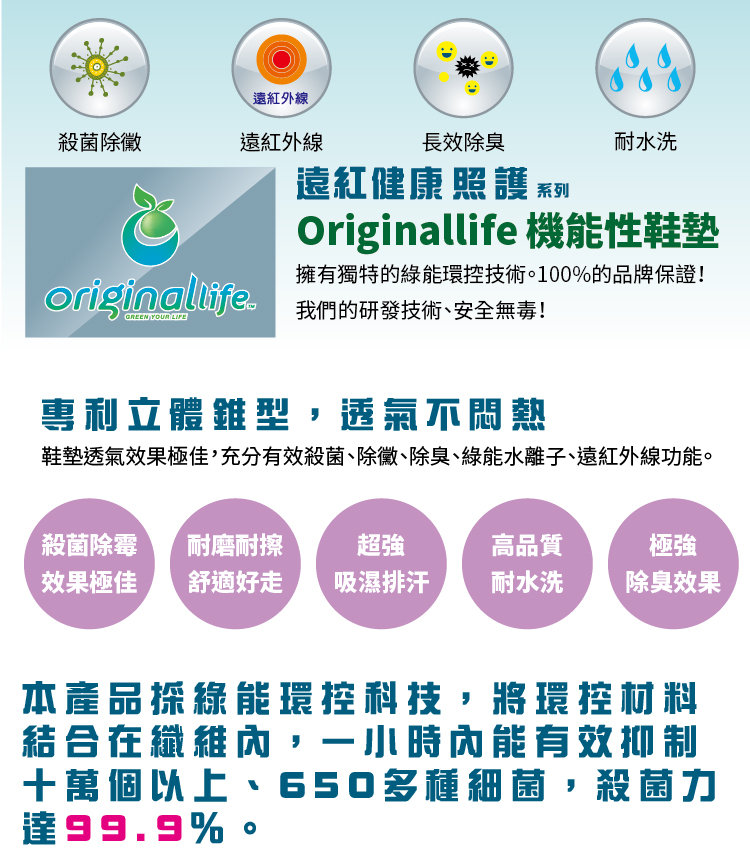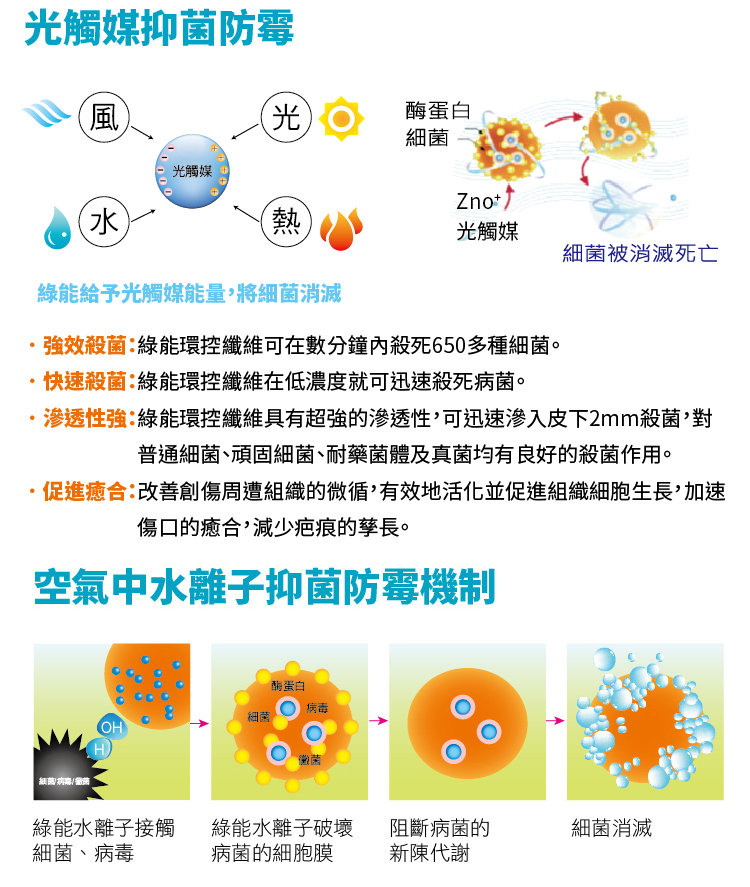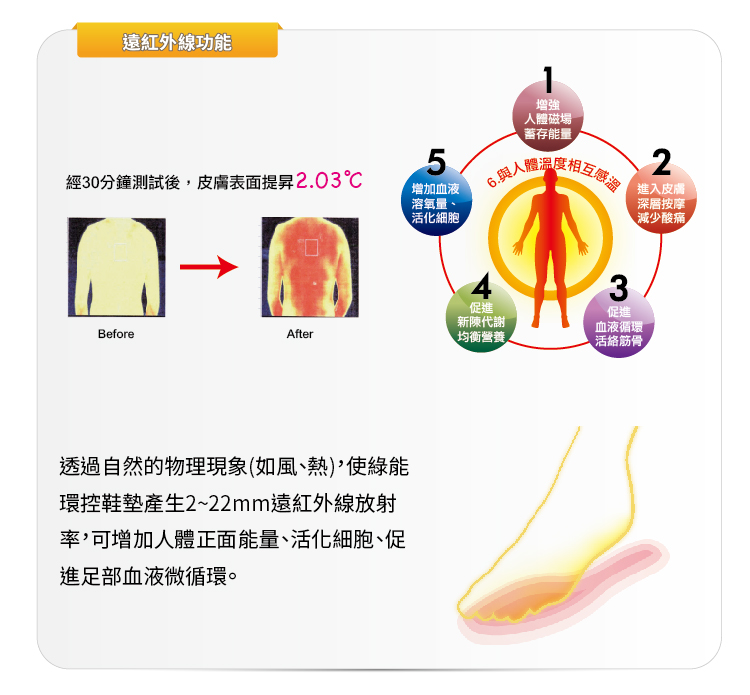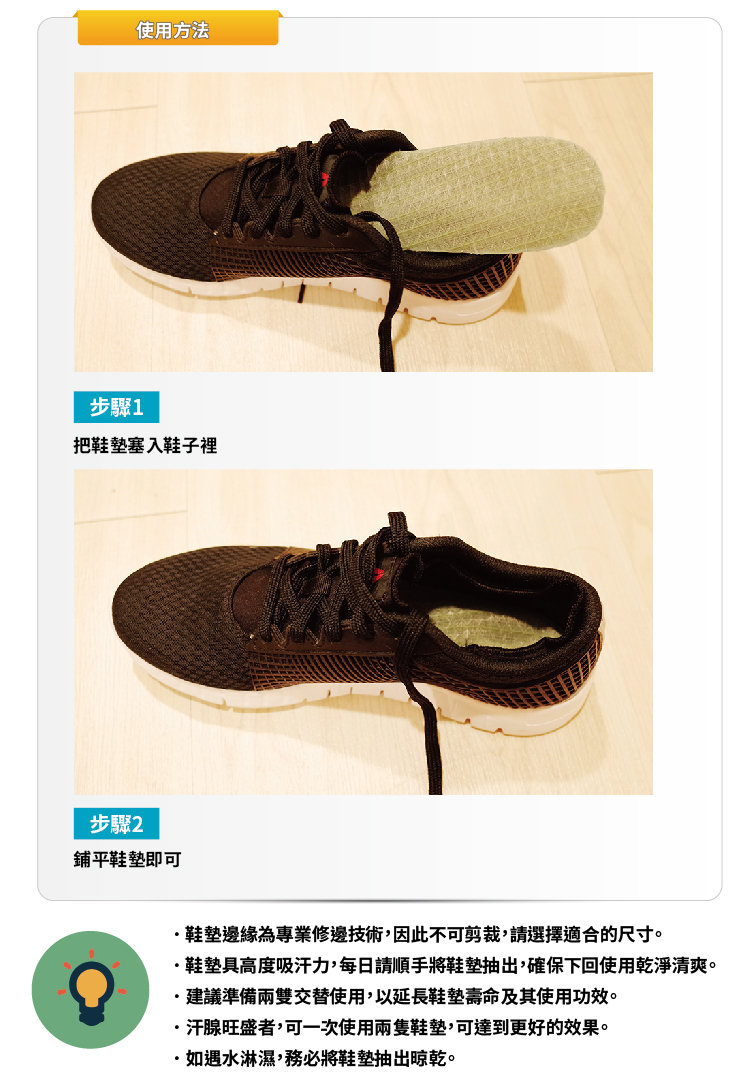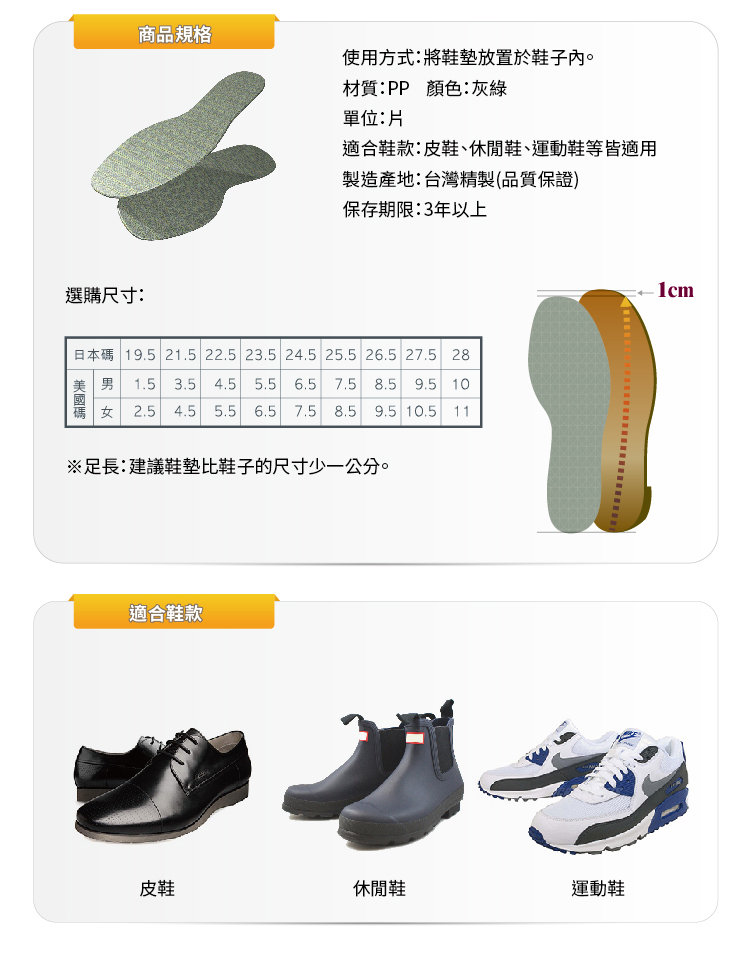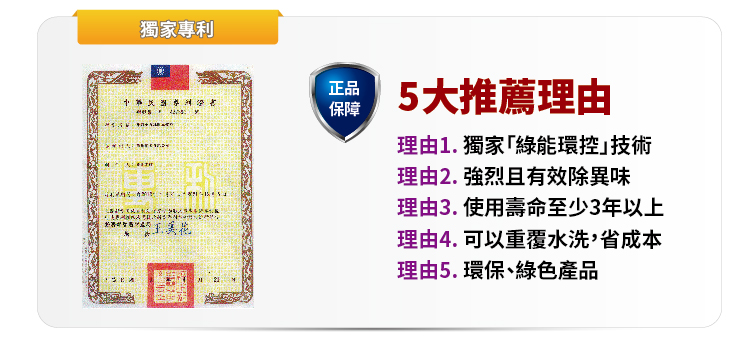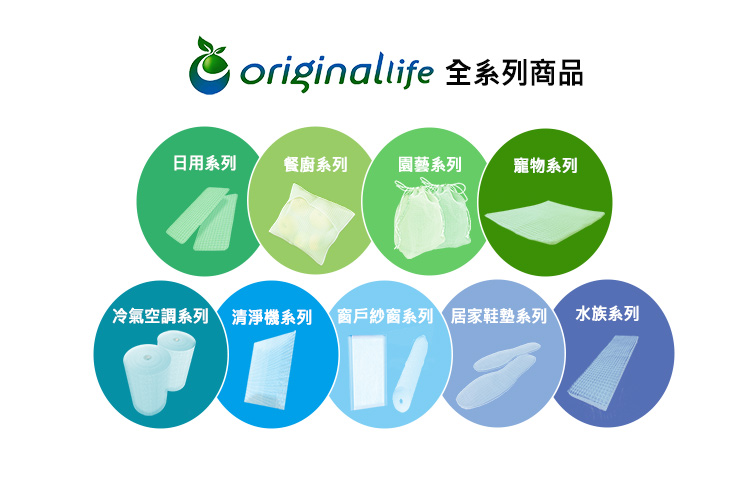 本商品規格

商品名稱:機能性健康鞋墊 25.5cm 〈除臭/抗菌〉 商品尺寸:25.5cm 材質:PP 顏色:森林綠 商品功能: 採用綠能環控技術,制菌、防霉,強效殺菌力達99%,防止足部生病。 減壓設計,舒適好走不傷腳。 遠紅外線促進血液循環,雙腳天天健康舒適。 水離子去除腳臭,拖鞋清新不尷尬。 商品特性:立體編織,吸濕排汗效果佳,透氣良好、不悶熱。耐用水洗,重複使用方便又環保。 使用方法: 《步驟一》把鞋墊塞入鞋子鋪平。 《步驟二》建議每日拿出透風,一週清洗一次。 注意事項: I.以手洗滌 II.不可烘乾 III.不可漂白 IV.不可熨燙 V.在陰涼處懸掛滴乾 適用範圍: 所有鞋類 建議使用期限:3年 產地:台灣 如對商品的使用方式或功能性有任何疑問,歡迎播打:(04)2287-8899 若是想要客製化商品或其他業務需求,歡迎播打:(04)2287-8899
| | | |
| --- | --- | --- |
| Zone | Order Total (RM) | Delivery Fee (RM) |
| MY | Below 30.00 | 10.00 |
| | Above 30.00 | FREE |
Shipping Info
Order process take 7~10 days, and international shipping will take about 10~14 days

Important Notification:
1. PChomeSEA acts as a buying agent and does not provide product warranty.
2. Please check whether product specs (including voltage, plug type, frequency, etc.,) applys in your country.