Hey! I'm…IKAN BILIS MATA BIRU 3A/5A The Fisherman! ?
Product Suitable for Muslims. ?✨
Weight: 300G/500G/1KG/5KG/10KG(Wholesale available up to 10 Tonnes at Cheaper Price)
Grade: 5A/8A
Why Choose Us 为什么选择我们:
✔ Packaging 紧实包装 [+Free Bubble Wrap]
✔ Free Gift 附送小礼物
✔ Ready Stocks (Fresh and New Stock ONLY) 新鲜存货;
✔ Vacuum Packed + Quality Check 真空包装+品质认证
✔ Cooking Tutorial 煮食教学
✔ Delivery Within 2 Working Days ? 2个工作日内发货
✔ Quality Customer Service 100%素质客服
✔ Wholesale Price (Wholesale Volume Available with Cheaper Price (PM Us For More!) 提供批发价格!请私讯
?Product Facts:
✔ Ideal for Cooking; Especially Soup & Porridge! 易煮,尤其炒菜、调味、煮汤
✔ Taste Promise. Due to lighting effects and product batch (it's a natural sea product!), there could be slight differences in appearance. However, we promise you our quality in TASTE. 味道保证;色泽微差于灯光,但不改味道!
Preservation:
❄ Keep chilled to maintain the freshness of taste. 需要冷藏以保证新鲜
✨ Follow Our Page to Claim Your Discount Voucher & Get Latest Updates! 跟踪我们的页面取得即时折扣
✨ Send us DM for any Inquiries/Feedback/ Dissatisfaction. 有任何疑问反馈请私讯我们,我们非常乐意为您解答。
✨ We are ready to assist! Please Rate Us 5 Stars If You Are Satisfied with Our Product and Services. 满意请给五星好评哦
✨ We promise to continuously improve and do our best to serve you. Thank you!
我们会一直努力进步的,谢谢支持!
#thefisherman #driedseafood #ikanbilis #matabiru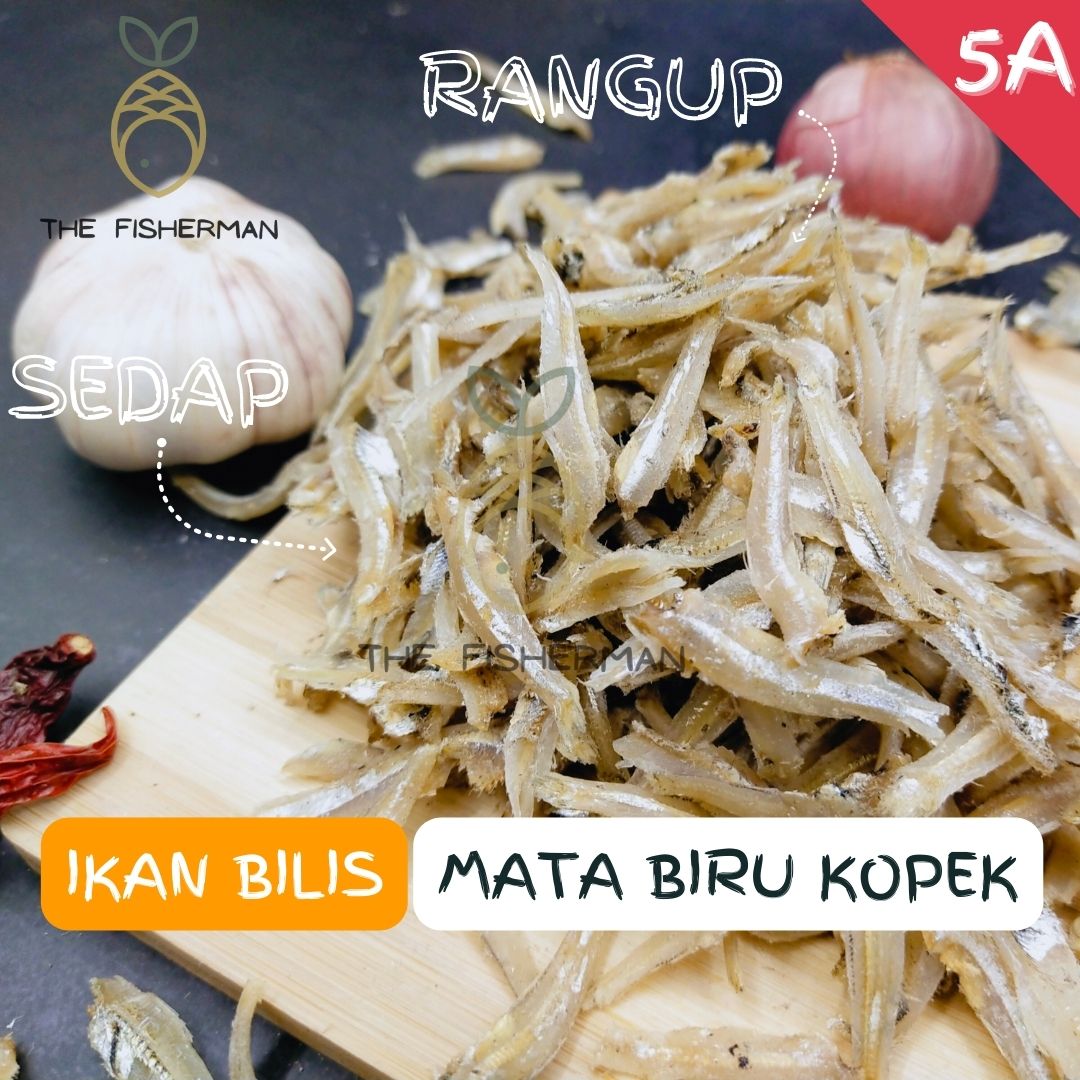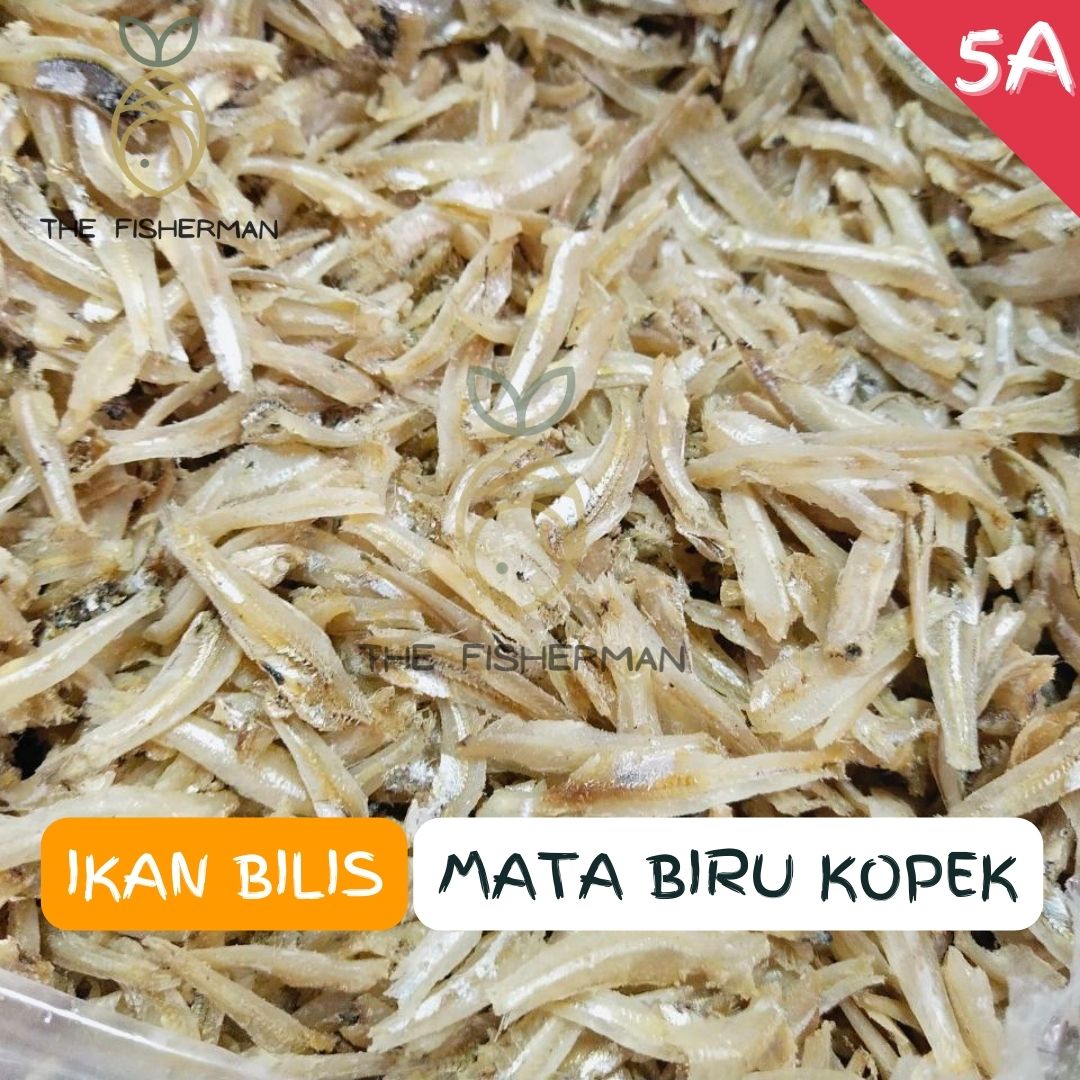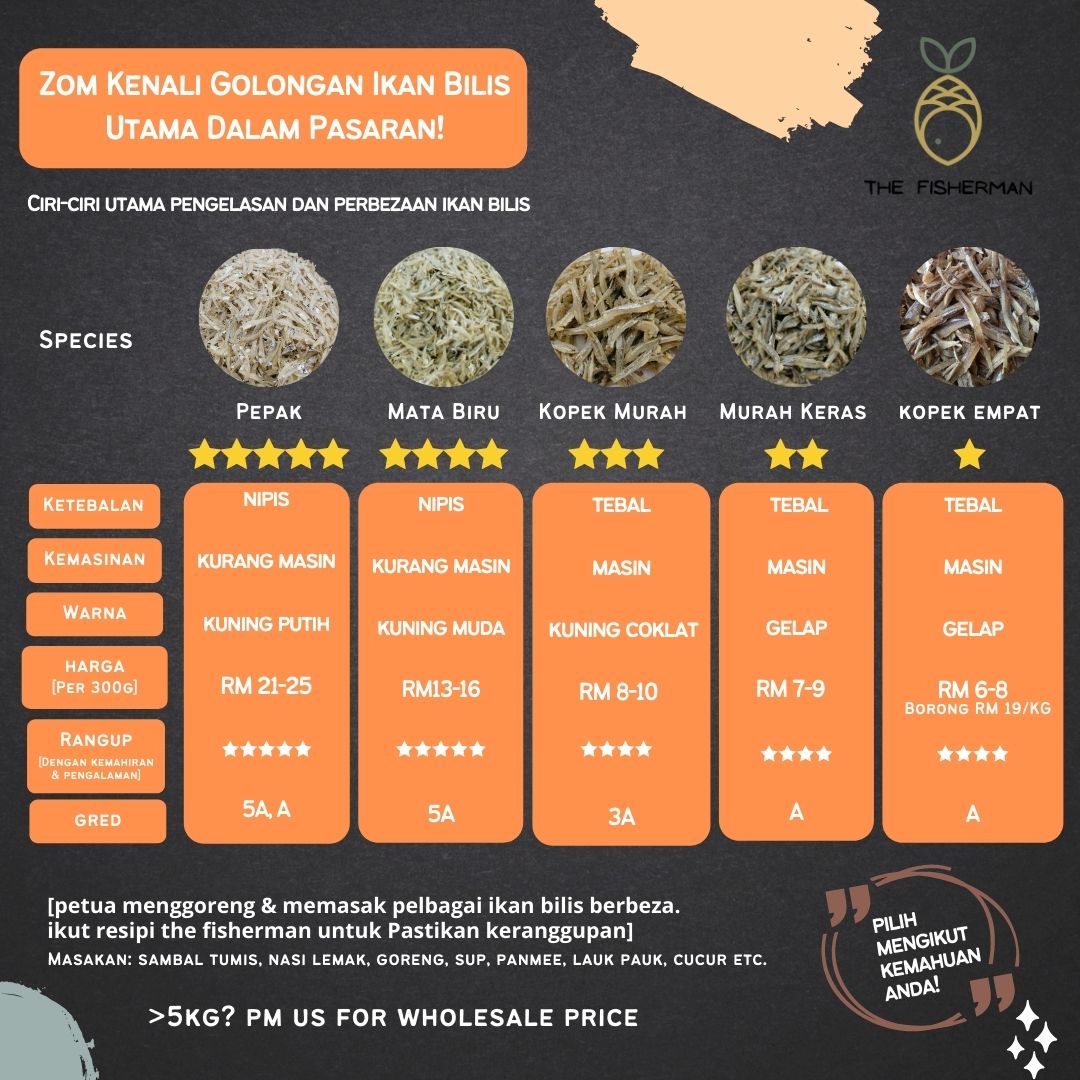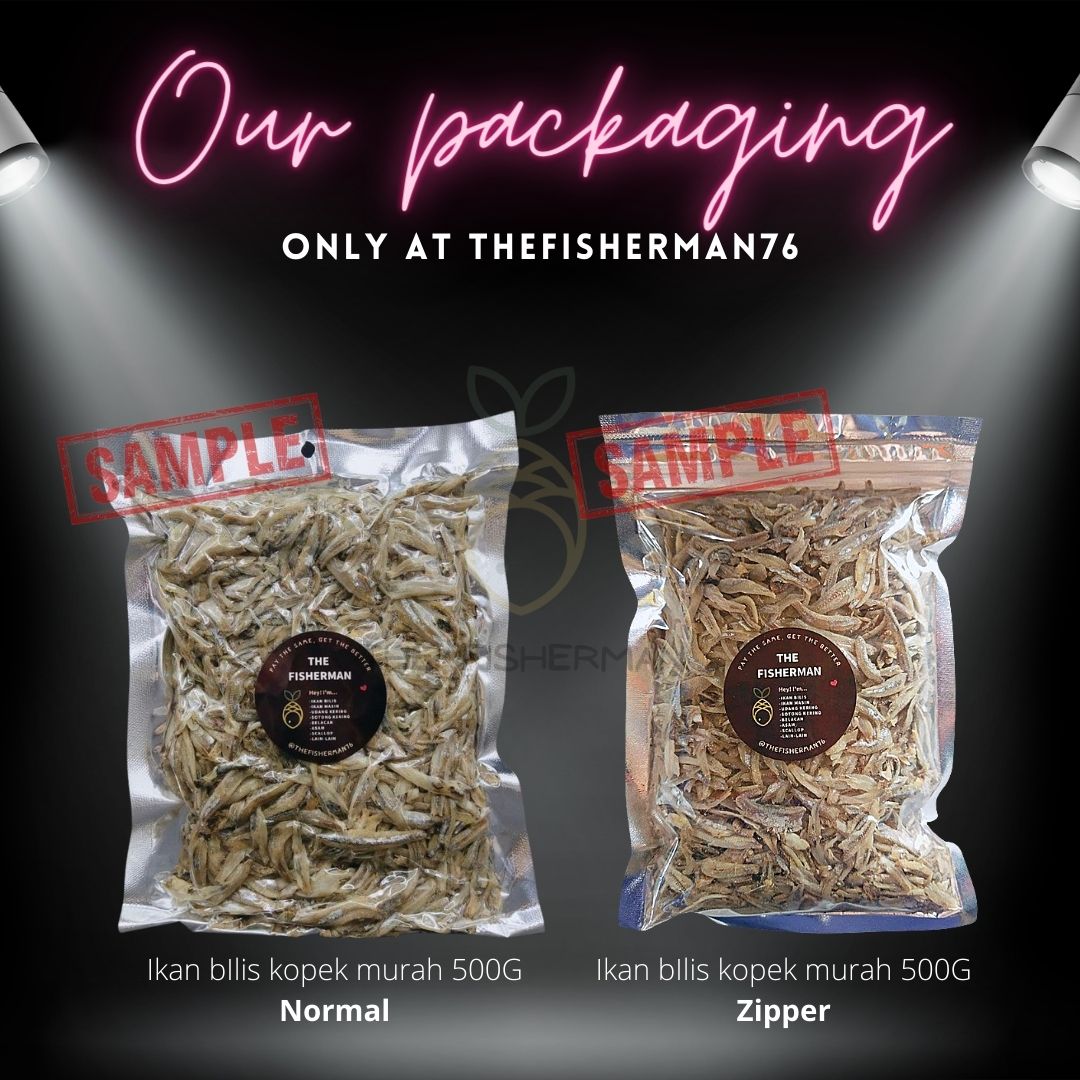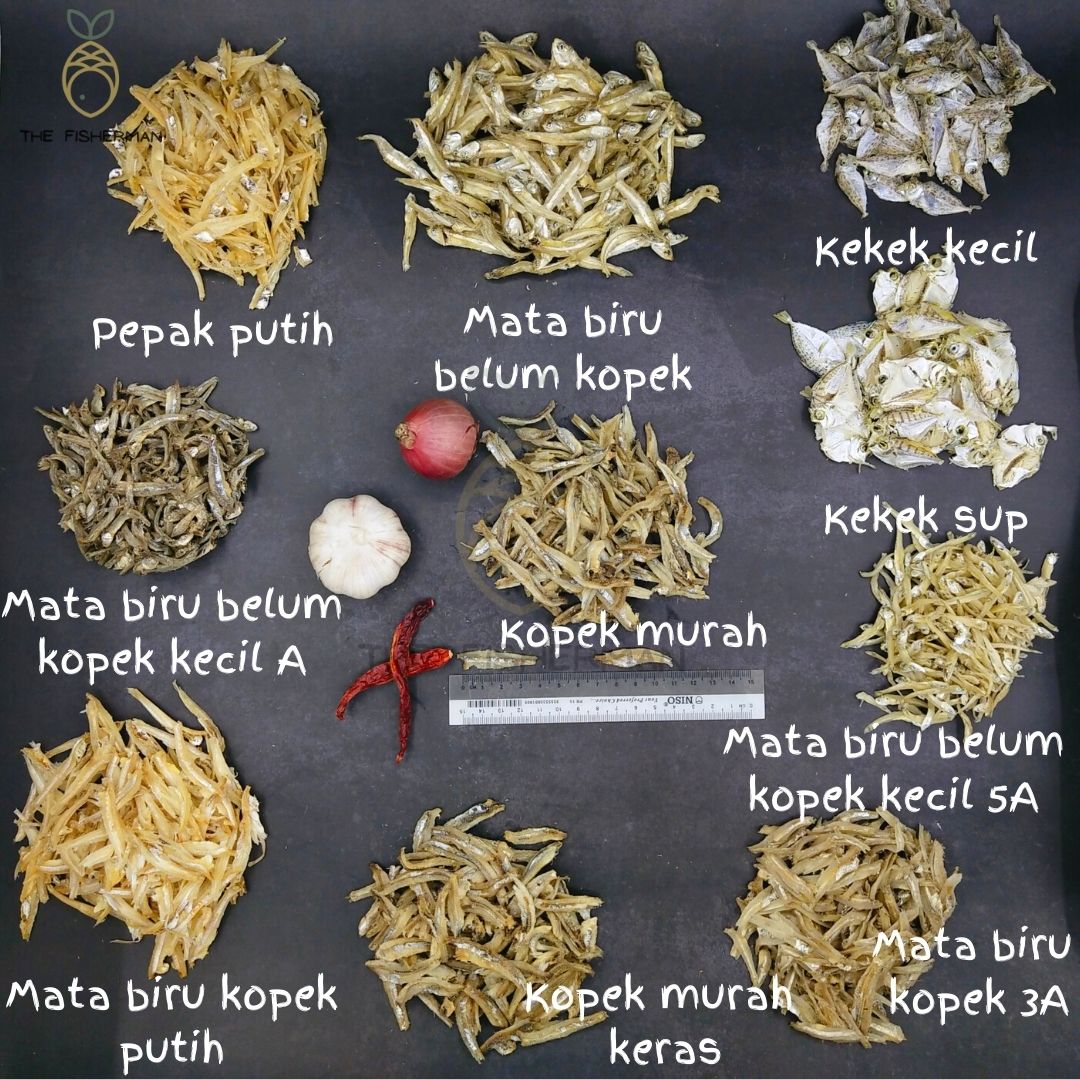 | Zone | Weight | Delivery Fee (RM) |
| --- | --- | --- |
| West Malaysia | First 1.00 kg | 4.99 |
| | Extra 1.00 kg | 2.00 |
| East Malaysia | First 0.50 kg | 14.30 |
| | Extra 0.50 kg | 5.10 |