Size: 4 * 5 feet (120 * 150CM) after accommodating Size: Approximately 55cm * Width 44cm * 18cm thickness Material: High blended combed cotton cloth. Color: as, web products differ slightly depending on the shooting relationships with real products, real products color better. Products for reference only, actual content above the main. . Cleaning and maintenance mode: Washable / can dry / Do not tumble dry / Do not bleach. Note: personal hygiene, the water after use and will not accept returns after ?? commodity picture is only for reference, according to the actual delivery of goods, whichever style. ?? such goods as it opened, used, or dismantling that lack integrity, I am afraid can not return!
【神偷奶爸】小小兵幼教兒童睡袋-滿版篇(粉藍)

陪伴您的寶貝一起進入甜蜜的夢鄉!!

粉藍的底色展現溫馨與甜蜜,給您最舒服的活力感受。

新款圖案造型花色;台灣製造品質安心,色彩鮮明亮麗,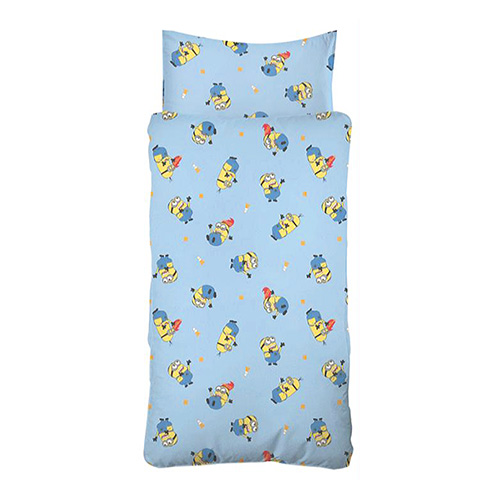 造型生動活潑可愛的睡袋,色彩鮮明亮麗
雙頭拉鏈設計,好清洗、好收納不佔空間
可以防止小孩踢被,並可摺疊收藏成提袋
專為上幼稚園、中低年級小學生設計
適用於家中、外出、學校、安親課輔班、幼稚園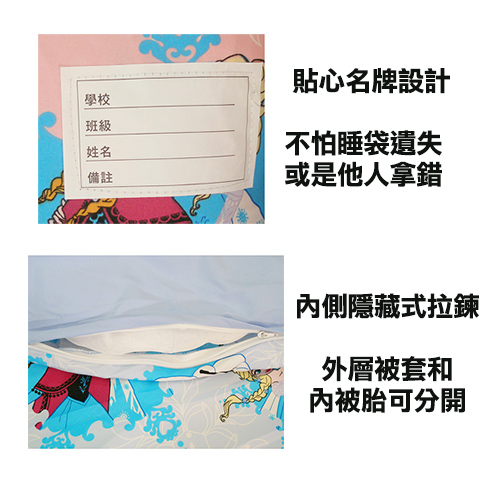 產品特色:
◆視覺:卡通圖案設計,營造活潑歡樂的寢室氣氛,帶著快樂的心情入眠。
◆觸感:質地細緻,舒適耐用,彈性透氣。
◆組合:內含睡袋外層表布(被單)、網紗內胎、小枕頭心。
◆便利:可摺疊成提袋,方便攜帶與收藏。
☆採用高級混紡精梳棉布
☆車工精美,透氣、柔軟、耐洗不易掉色。
☆布料花色印染及製程過程經過嚴製控管,色彩鮮麗。
(產品圖僅供參考,產品組合實際內容以規格為主。)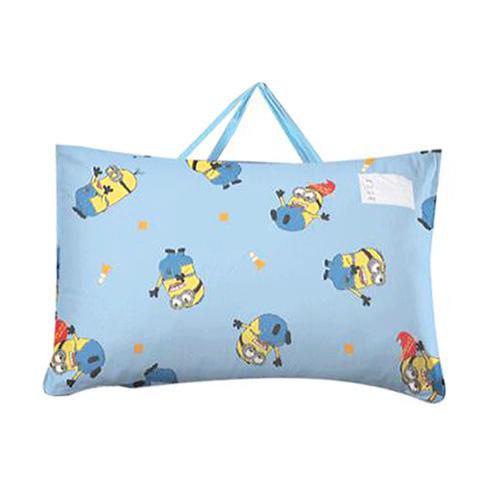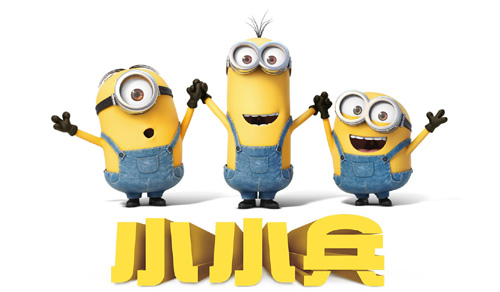 本商品規格

尺寸:4*5尺(120*150CM) 收納後尺寸:約長55cm*寬44cm*厚度18cm 材質:高級混紡精梳棉布 .顏色:如圖,網頁產品因拍攝關係,與實品略有差異,實品顏色更佳 。產品圖僅供參考,實際內容以上述為主。 .清潔保養方式:可水洗/可乾洗/不可烘乾/不可漂白 .注意事項:個人衛生用品,經使用過後及下水過後恕不接受退貨 ※商品圖片僅供參考,商品依實際供貨樣式為準。 ※此類商品如經拆封、使用、或拆解以致缺乏完整性,恕無法退貨!
| Zone | Order Total (RM) | Delivery Fee (RM) |
| --- | --- | --- |
| West Malaysia | Below 150.00 | 19.00 |
| | Above 150.00 | FREE Shipping |
| East Malaysia | Flat Rate | 29.00 |
Shipping Info
Order process take 4~7 days, and international shipping will take about 10~14 days

Important Notification:
1. PChomeSEA acts as a buying agent and does not provide product warranty.
2. Please check whether product specs (including voltage, plug type, frequency, etc.,) applys in your country.