**歐卡迷你飛盤**水上活動適用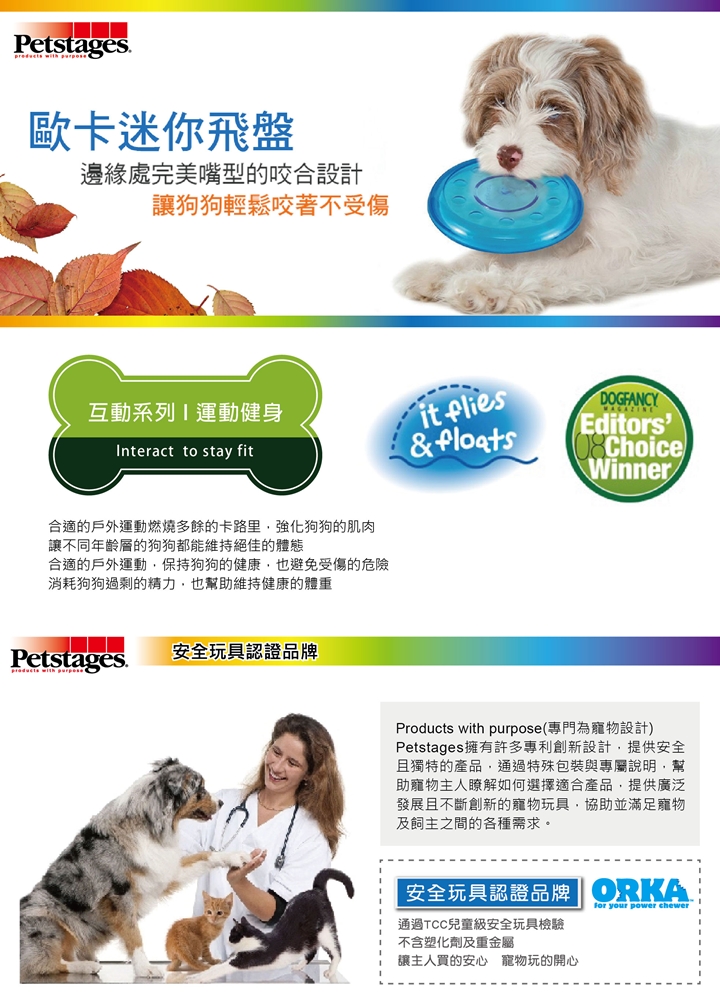 Petstages- Oka mini Frisbee Number: 1pc Material: non-toxic rubber Size: 14.5cm diameter applicable: the young / to / old dog applicable Origin: Made in China / USA design "gentle reminder" Please select the appropriate pet toys, avoid pet chew After ingestion, causing difficulty swallowing. Keeping pets in your line of sight play, and often observed usage, which can effectively prevent damage to the toy. Accompany your pet to play with, is always the most suitable pet toys used. "Return Notes" remind you: pets commodity-based health and health considerations, after unpacking use can not accept returns, please use before unpacking decide whether to return, so as not to affect your rights.
| Zone | Order Total (RM) | Delivery Fee (RM) |
| --- | --- | --- |
| MY | Below 88.00 | 19.00 |
| | Above 88.00 | FREE |
Shipping Info
Order process take 4~7 days, and international shipping will take about 10~14 days

Important Notification:
1. PChomeSEA acts as a buying agent and does not provide product warranty.
2. Please check whether product specs (including voltage, plug type, frequency, etc.,) applys in your country.