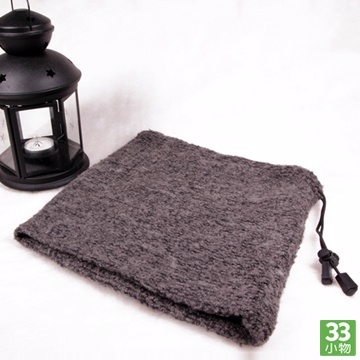 Excellent coating appearance, blocking the invasion of cold air, reassuring comprehensive scarves! Inner layer of a soft touch, heat storage upgrade, warmth doubled! Refusal cold! Up protection cheeks, down V-type personal name whims and elegant warm neck circumference / Multipurpose Origin China Material 25% wool, 45% polyester, 30% acrylic Chiduo length 24cm x width 25.5cm care instructions when cleaning, use a mild detergent, after hand-washing placed ventilation cool Drying can place. Not bleach, dry cleaning, drying and ironing precautions remind you, merchandise actual color depending on the PC screen vary, please buy carefully.
本商品規格

極佳包覆外型、阻隔冷空氣入侵、令人安心的全方位圍巾! 裡層柔軟觸感,蓄熱力升級,暖度加倍! 拒絕冷空氣!朝上保護雙頰,朝下伏貼身型 品  名  率性優雅保暖脖圍/多用途 產  地  中國 材  質  25%羊毛、45%聚酯纖維、30%亞克力 尺  吋  長24cm x 寬25.5cm 保養說明  清洗時請使用中性洗滌劑,手洗後置於通風陰涼處乾燥即可。       不可漂白、乾洗、烘乾與熨燙 注意事項  提醒您,商品實際顏色會因電腦螢幕不同而有所差異,請謹慎選購。
| Zone | Order Total (RM) | Delivery Fee (RM) |
| --- | --- | --- |
| MY | Below 88.00 | 19.00 |
| | Above 88.00 | FREE |
Shipping Info
Order process take 4~7 days, and international shipping will take about 10~14 days

Important Notification:
1. PChomeSEA acts as a buying agent and does not provide product warranty.
2. Please check whether product specs (including voltage, plug type, frequency, etc.,) applys in your country.