‧ Name: Maria Seamless repeat paste hook - hook 4 into ‧ cartoon body: PET film, PU print ‧ back colloid: PU flexible plastic ‧ Hook: PC Material ‧ adhesive size: 8.5x5cm / a (pattern Random shipments) ‧ Bearing weight: 1.5 ~ 3 kg (depending on the wall and increase or decrease) ‧ Retention period: 3 years ‧ Origin: Taiwan Application materials / ‧ This product is suitable material: glass, tile, stainless steel, cement paint wall paint board, PVC boards, acrylic panels and other smooth surface of the wall. ‧ Please note: adhesive water-based paint or powder paint on a wall may cause residual oil film phenomenon, it is not recommended. ‧ posted on uneven walls (example: cement paint wall), and will leave impressions on the film and peel off, please wash with water after, hot hair dryer to soften the film (Do not exceed 80 degrees Celsius), the to restore stickiness.
* No camera props *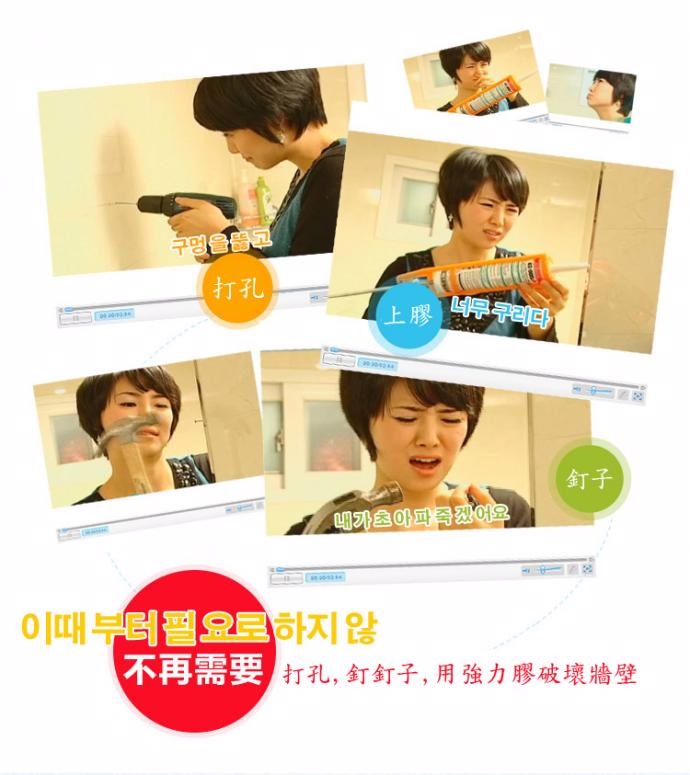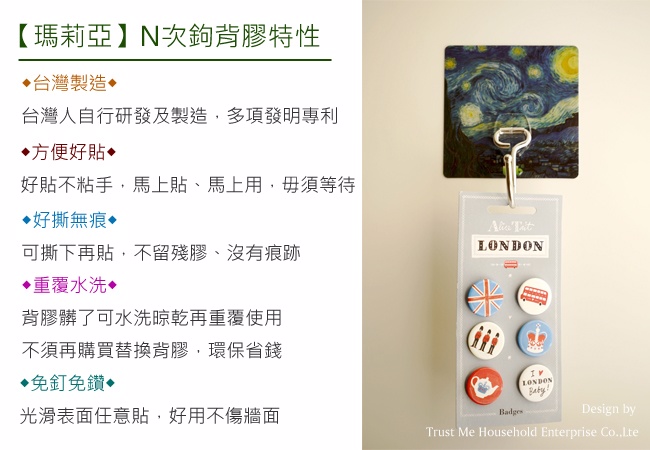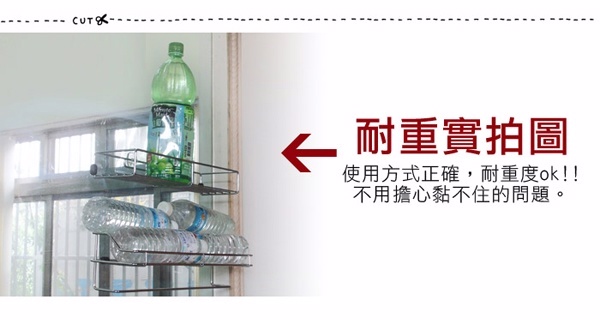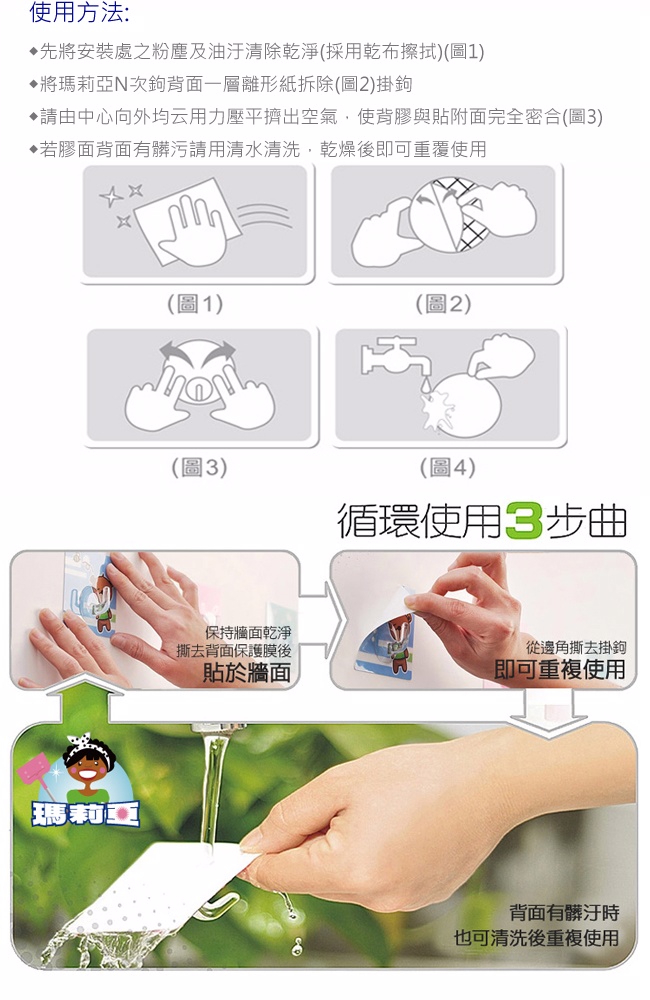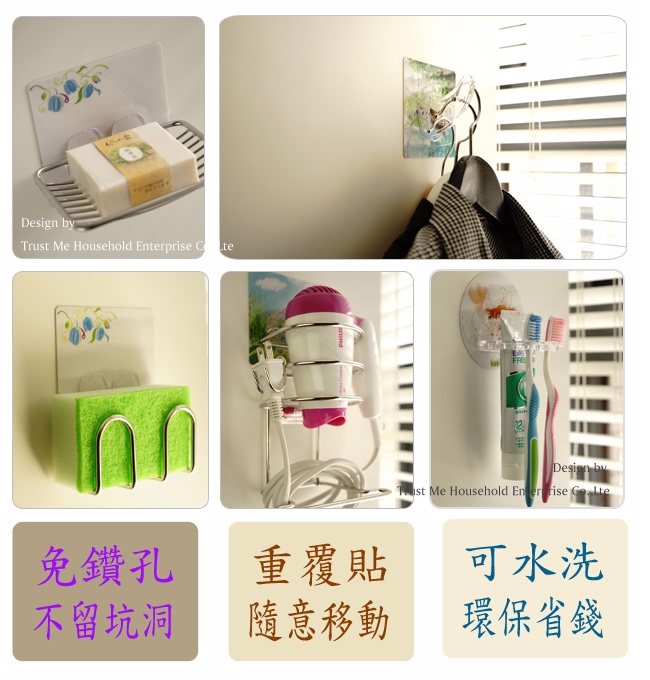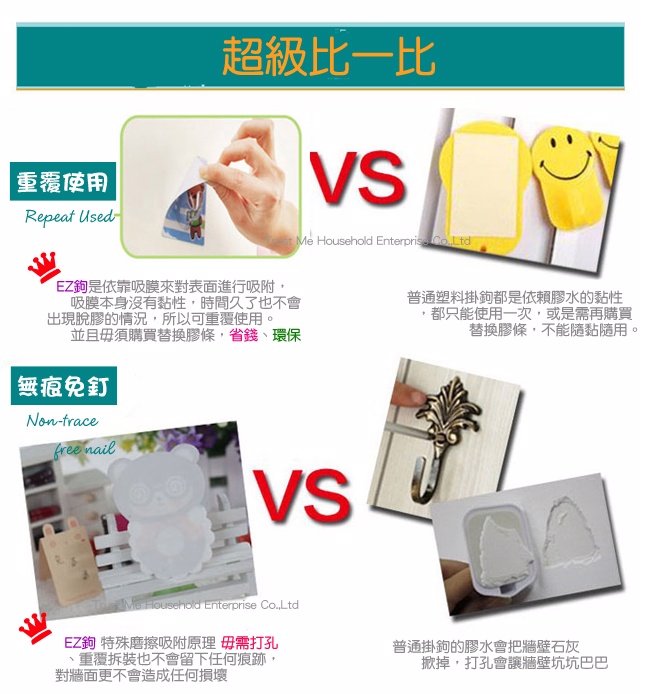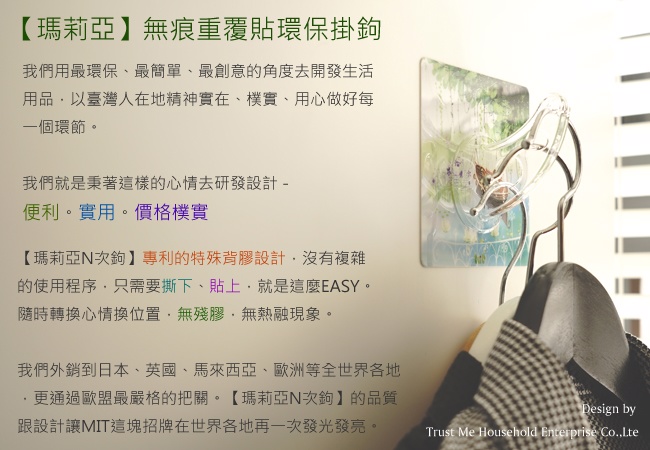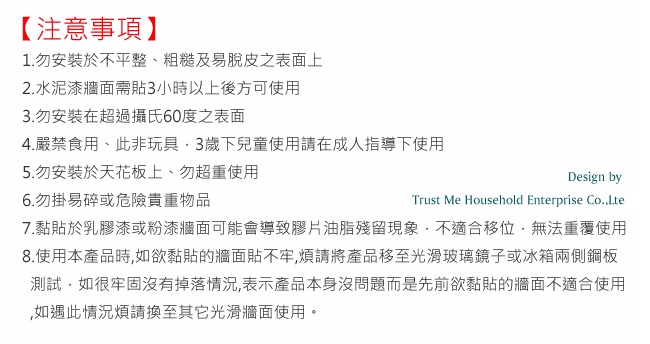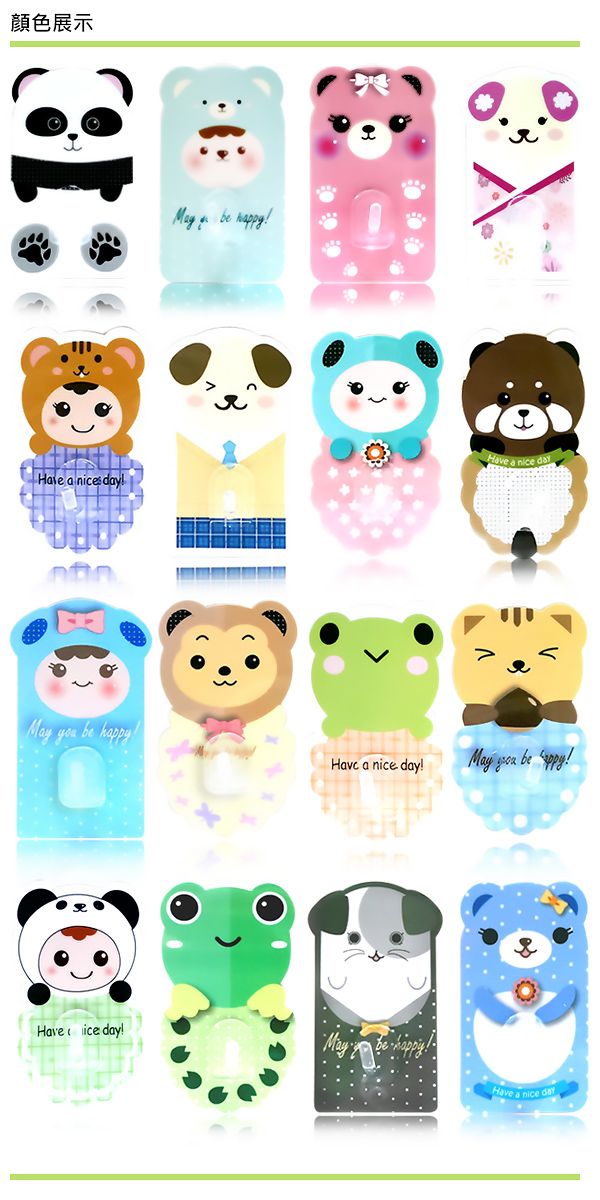 款示隨機四入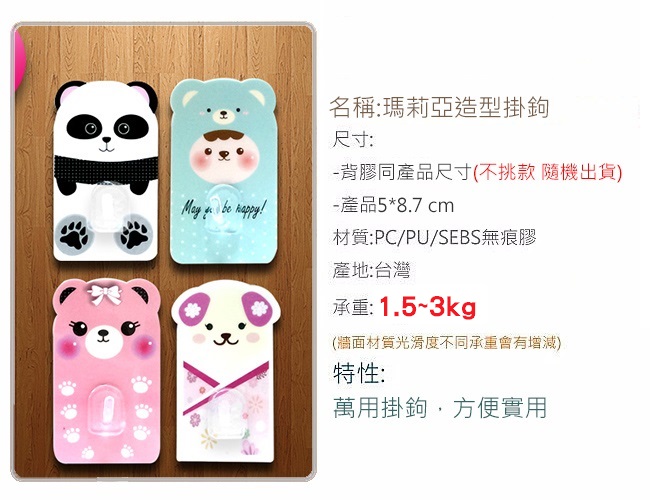 本商品規格

‧品   名:瑪莉亞無痕重覆貼掛鉤-卡通造型掛勾4入 ‧本   體:PET膜、PU印刷 ‧背 膠 體:PU彈性膠 ‧掛   鉤:PC材質 ‧背膠尺寸:8.5x5cm/個 (圖案隨機出貨) ‧承載重量:1.5~3 kg(依牆面不同而有所增減) ‧保存期限:3年 ‧產 地:台灣 適用材質/ ‧本產品適用材質:玻璃、磁磚、不鏽鋼板、烤漆板水泥漆牆、PVC板、壓克力板等表面平整光滑之牆面。 ‧請注意:黏貼於水性漆或粉漆牆可能會導致膠片油脂殘留現象,故不建議使用。 ‧張貼在不平整的牆面(例如:水泥漆牆)上,撕下後會在膠片上留下壓痕,請用清水清洗後, 以吹風機熱風將膠片軟化(勿超過攝氏80度)後,即可恢復黏性。
| | | |
| --- | --- | --- |
| Zone | Order Total (RM) | Delivery Fee (RM) |
| MY | Below 120.00 | 19.00 |
| | Above 120.00 | FREE |
Shipping Info
Order process take 7~10 days, and international shipping will take about 10~14 days

Important Notification:
1. PChomeSEA acts as a buying agent and does not provide product warranty.
2. Please check whether product specs (including voltage, plug type, frequency, etc.,) applys in your country.