CoolDogs 酷狗 中低年級人體工學護脊多隔層書包 背包(7800-54)海洋藍
Model :7800-54 Color: Ocean Blue, Size: long 27.5x wide 15.5x high 31 CM cm strap Length: 69CM cm * backpack weight: 750G g * applies to school age: in the lower grades Material: Lightweight waterproof nylon fabric Country of Origin: China / Hong Kong [QC full Producerj Note: the product caused by the use of color This company shall be the maintenance responsibility washing method: (1) Do not use bleach. The warm water soak time "of not more than 10 minutes." (2) to adopt the "hand wash" dry up "approach, to avoid direct sunlight - the fabric color is more beautiful. (3) If there is a plastic clip goods ~ Do not throw the washing machine.
【NO.1酷狗】中低年級-人體工學護脊多隔層設計【超輕】書包/海洋藍 (7800-54)

護脊設計、優質首選
款式多樣、輕鬆挑選
輕量防水、輕巧實用

共推出 可愛粉 / 海洋藍 2色提供選擇喔!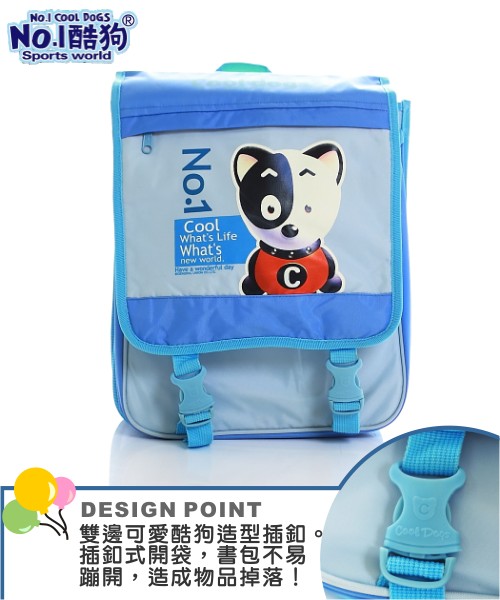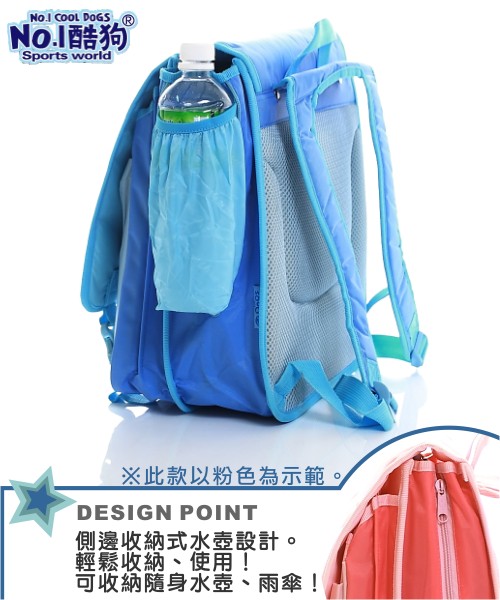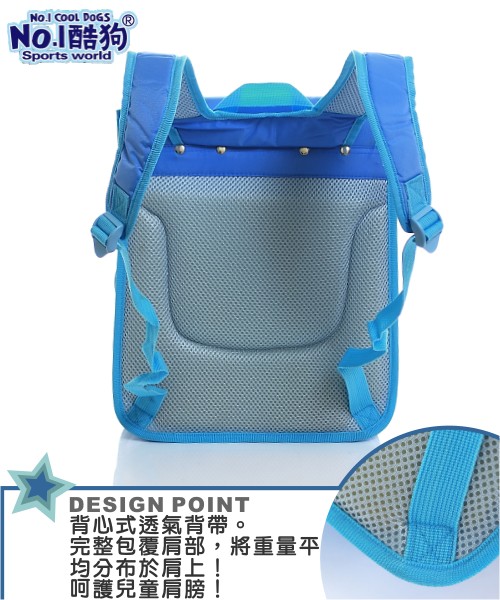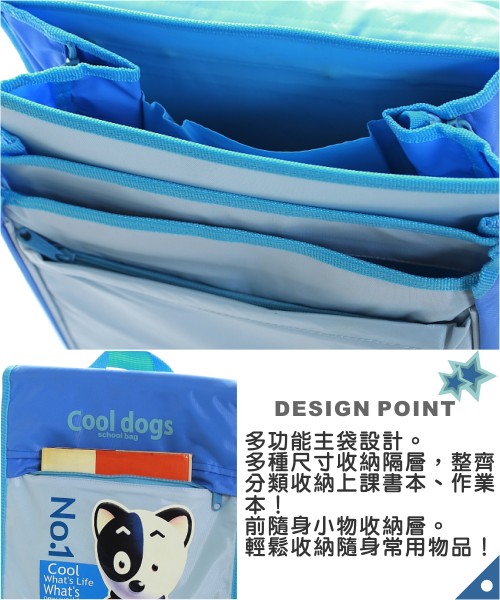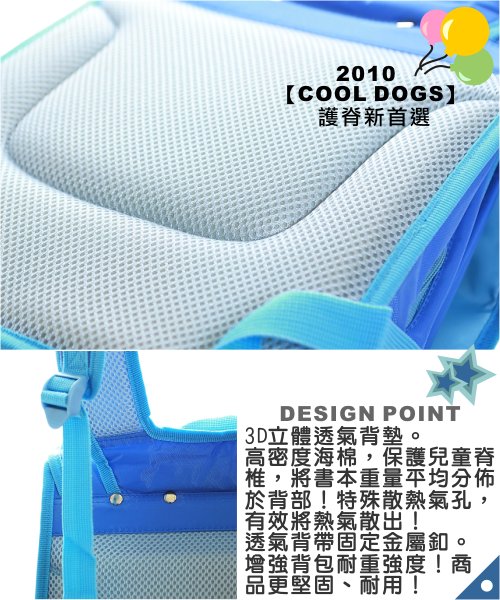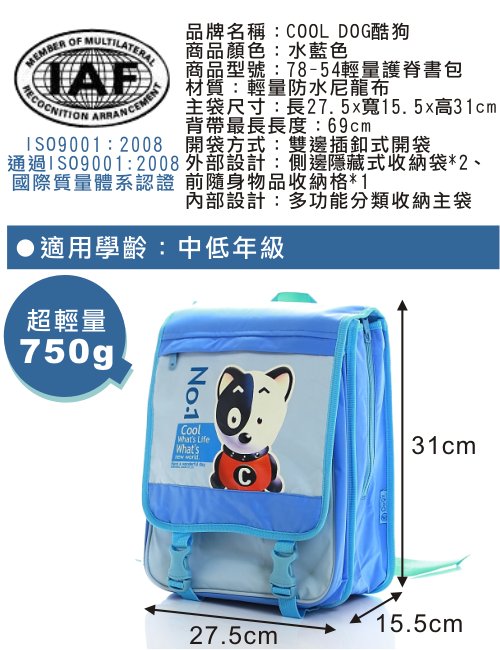 本商品規格

※型號:7800-54 ※顏色:海洋藍 ※尺寸:長27.5x寬15.5x高31 CM公分 ※背帶長:69CM公分 ※背包重量:750G公克 ※適用學齡:中低年級 ※材質:輕量防水尼龍布料 ※備註:產品經使用後造成色差本公司不負維修責任 ※洗滌方式: 1.勿使用漂白劑。溫水浸泡時間『不超過10分鐘』。 2.請採『手洗』『陰乾』方式,避免陽光直曬-布料顏色更漂亮。 3.如有塑膠材質扣具的商品~勿丟洗衣機。 進口商:外埔有限公司 統一編號:22270745 服務電話:0426835528 地址:臺中市外埔區大同里后寮路15之3號 製造商:嘉興愛貝森貿易有限公司 電話:0573-04642583 地址:浙江嘉興秀洲區洪興西路1038號 產地:中國【台灣品管全程監製】 材質:尼龍強化輕量質料 數量:1個 製造日期:2015.12.11 使用方式: a.依照箱包使用方式進行使用 b.請勿直接放入洗衣機洗 c..請遠離火源 d外觀可以用布料擦拭乾淨即可
| Zone | Order Total (RM) | Delivery Fee (RM) |
| --- | --- | --- |
| West Malaysia | Below 150.00 | 19.00 |
| | Above 150.00 | FREE Shipping |
| East Malaysia | Flat Rate | 29.00 |
Shipping Info
Order process take 4~7 days, and international shipping will take about 10~14 days

Important Notification:
1. PChomeSEA acts as a buying agent and does not provide product warranty.
2. Please check whether product specs (including voltage, plug type, frequency, etc.,) applys in your country.