(C&B)Justice茶几邊桌兩套桌
E size (large): W 40 x 40 x height 44 cm deep E size (small): W 35 x 35 x 40.5 cm deep E Weight: (Large) about 3.2kg (small) about 2.7kg E Material: Plastic plywood (US-resistant plate scratch the surface treatment), iron pipe (surface powder coating) This product needs its own set of DIY stand. slightly depending on the shooting and actual product color, picture for reference only, please refer to the actual receipt of goods colors prevail.
不景氣席捲全球,強調機能與外型的日本消費者,都開始回歸最基本的採購需求,設計新穎、簡單實用又兼具質感的商品目前在日本大行其道,《賈斯庭》系列商品就是這波宅經濟的代表商品!
《賈斯庭》系列茶几邊桌兩套桌,100%台灣生產日本熱銷,採用符合日本市場要求的板材,表面使用防刮耐潑水的加硬波麗美耐處理,鐵管則是高質感的粉體塗裝烤漆,無論是桌板的用料或鐵管的厚度與規格皆是外銷商品的要求,質感佳耐用性強!
《賈斯庭》系列茶几邊桌兩套桌,共有兩張桌面正方形的茶几邊桌,平時不使用時可以將小邊桌收納在大邊桌內,完全不占空間,小邊桌也可以取出來放置在不同地方獨立使用,等於是買一送一,讓您在安排空間的使用上更加靈活,外銷品質、用料實在、貼心設計與不思議的價格,買了一定不會後悔!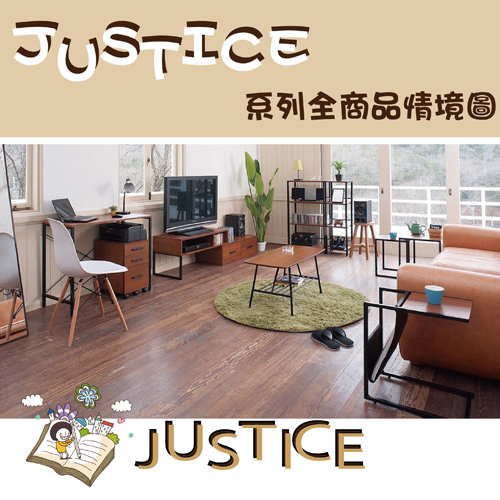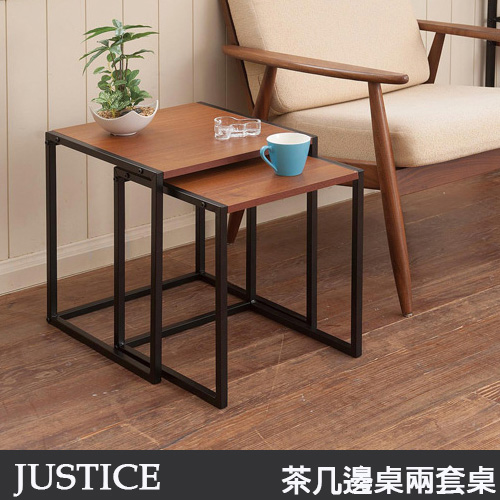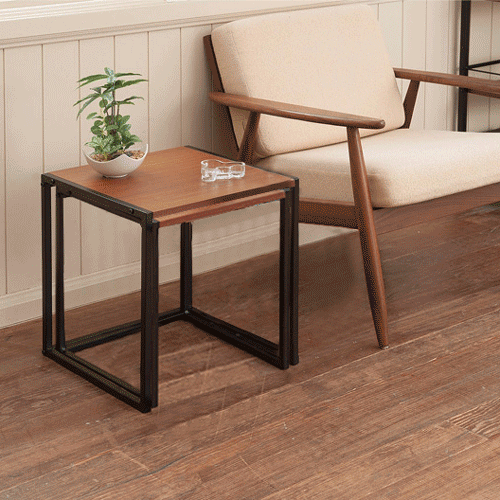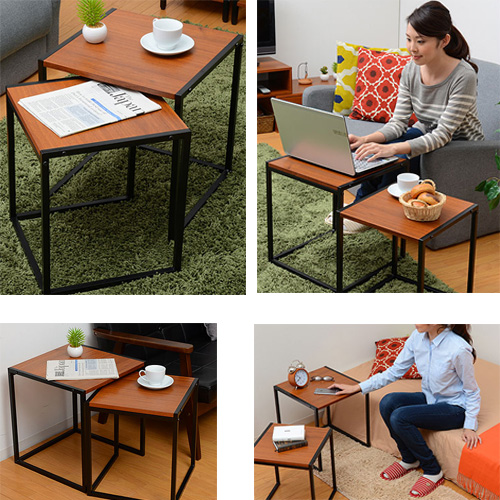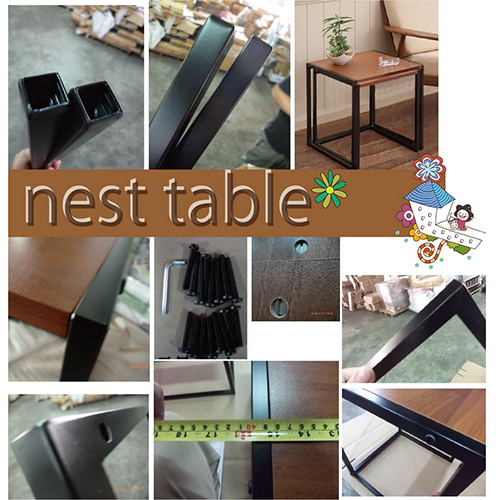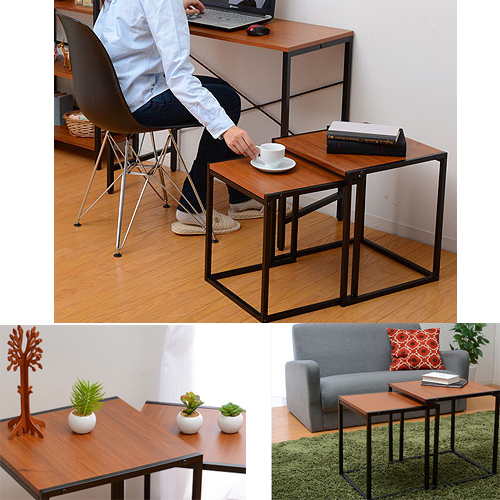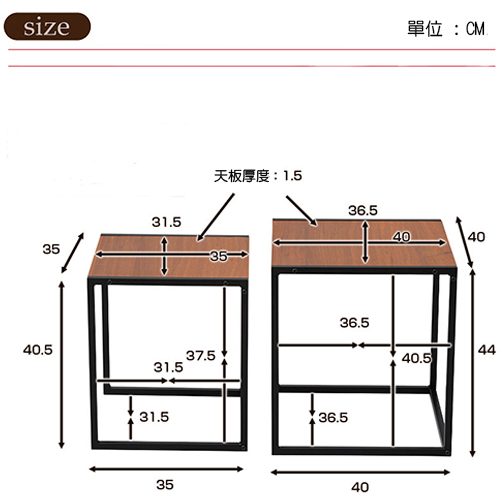 本商品規格

‧尺寸(大):寬 40 x 深 40 x 高 44公分 ‧尺寸(小):寬 35 x 深 35 x 高 40.5公分 ‧重量: (大)約3.2kg (小)約2.7kg ‧材質:塑合板(表面美耐板防刮處理),鐵管(表面粉體塗裝) ◆此商品需DIY自行組立。 ◆因拍攝與實品略有色差,圖片僅供參考,顏色請以實際收到商品為準。
| Zone | Order Total (RM) | Delivery Fee (RM) |
| --- | --- | --- |
| MY | Below 99.00 | 19.00 |
| | Above 99.00 | FREE |
Shipping Info
Order process take 4~7 days, and international shipping will take about 10~14 days

Important Notification:
1. PChomeSEA acts as a buying agent and does not provide product warranty.
2. Please check whether product specs (including voltage, plug type, frequency, etc.,) applys in your country.