MIWA Milk
MIWA Milk is a lactose free formula specially formulated for growing children who needs a wide variety of nutrients for growth and development. It promotes healthy brain development and proper nerve function. MIWA is a highly nutritious and an easily digestible food for children above 12 months old.
MIWA Milk contains ingredients which are naturally gluten-free and nutritious which are rich in vitamins, minerals and protein minus the casein making it an ideal replacement for lactose-intolerant children.
It consists of Organic Quinoa, Organic Millet, Brown Rice, GABA (gamma-amino butyric acid) rich Germinated Brown Rice, DHA from sea algae, Fructo-Oligosaccharide (FOS) and Pea Protein, a vegetable source of protein, without the worry of allergy response to soy.
Suggested Use
2-3 scoops mix with 150ml of warm water, mix well and ready to be served.
Benefits of MIWA Milk:
-Lactose free
-Hypo-Allergenic
-Alternative milk to those with lactose intolerance
-Wide range of nutrients for growth and development
-Naturally consists of minerals, vitamins, antioxidants, plant protein and omega 3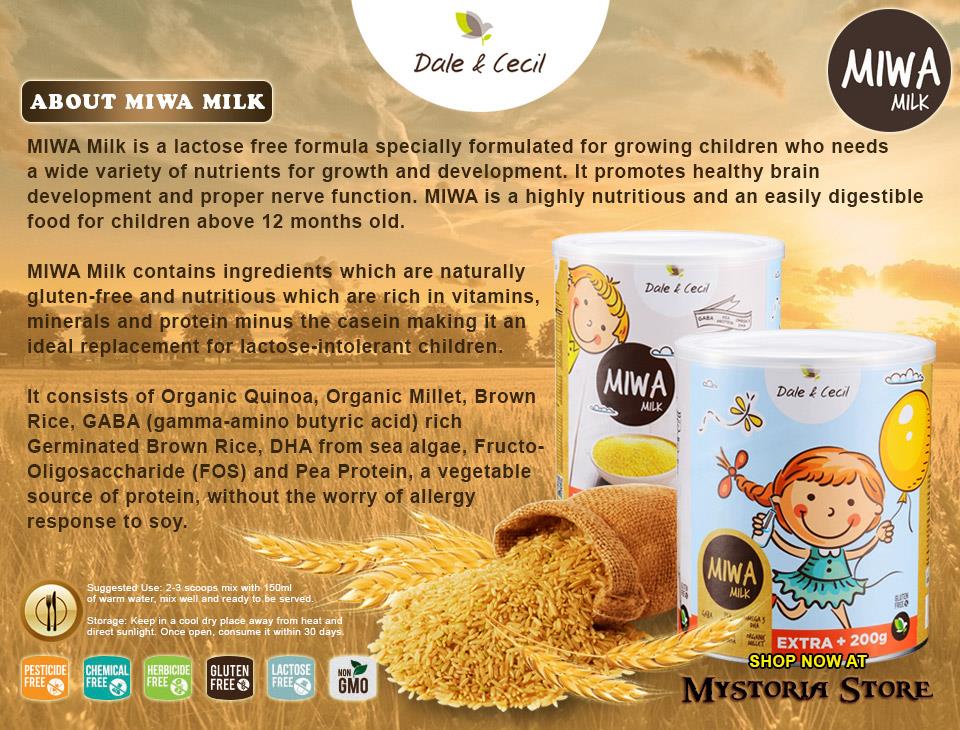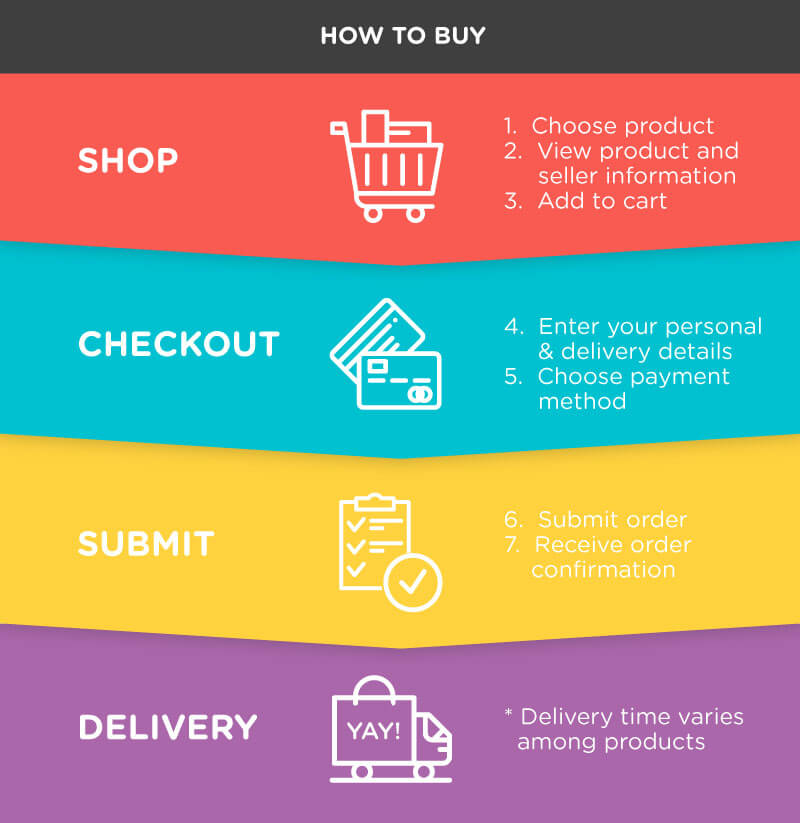 | | | |
| --- | --- | --- |
| Zone | Weight | Delivery Fee (RM) |
| West Malaysia | First 1.00 kg | 10.00 |
| West Malaysia | Additional 1.00 kg | 4.00 |
| East Malaysia | First 1.00 kg | 16.80 |
| East Malaysia | Additional 1.00 kg | 8.50 |
Track & Trace:
http://www.pos.com.my/postal-services/quick-access/?track-trace
Pos Line:
1-300-300-300 (Domestic)
603-2727-9100 (Overseas)
603-2273-3927 (Fax)
Pos Laju Rates For Within Peninsular Malaysia / Sabah / Sarawak
Pos Laju Rate For Weight Not More Than 0.100 Kg(s)
Pos Laju Rate:
| First 500gm (RM) | Next 250gm (RM) | Amount (RM) | Maximum Weight (Kg) |
| --- | --- | --- | --- |
| 4.50 | 1.00 | 5.96 | 2 |
Pos Laju Rates For Between Peninsular Malaysia And Sabah
Pos Laju Rate For Weight Not More Than 0.100 Kg(s)
Pos Laju Rate:
| First 500gm (RM) | Next 250gm (RM) | Amount (RM) | Maximum Weight (Kg) |
| --- | --- | --- | --- |
| 7.00 | 2.00 | 9.28 | 2 |
Pos Laju Rates For Between Peninsular Malaysia And Sarawak

Pos Laju Rate For Weight Not More Than 0.100 Kg(s)

Pos Laju Rate:

| First 500gm (RM) | Next 250gm (RM) | Amount (RM) | Maximum Weight (Kg) |
| --- | --- | --- | --- |
| 6.50 | 1.50 | 8.61 | 2 |