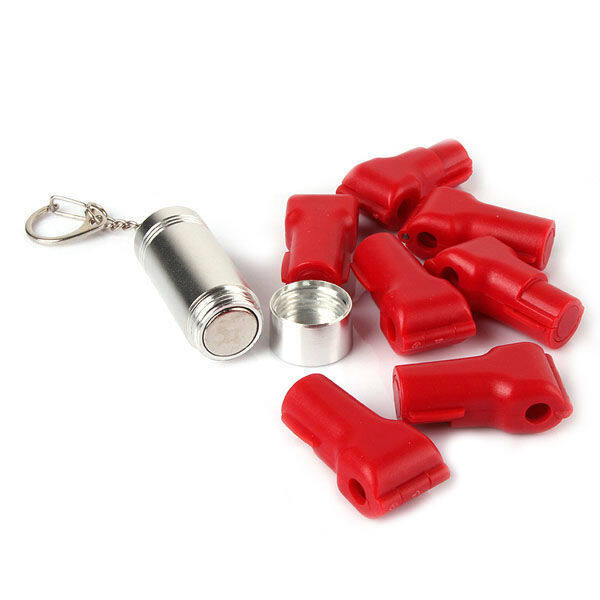 What's in the box:
1 x 100 Display Hook Stop Lock 6mm
1 x Magnetic Detacher Key

Name: EAS Magnetic Detacher for Stop lock
Dimension:25Dia`x58mm
Magnetic:4,500GS
Material:magnetic Aluminum coating
Application:Video Store and Bookstore, Warehouse, Shopping Arcade, Supermarket, Garment Store, Jewelry Store
Specifications :
1. Easy operate, durable
2. Safely display your products and increase sales value
3. Labour cost and space saving
Description:
1. Reusable product with extraordinary durability.
2. Well-designed appearance.
3. Ease-of-use product.
4. Outstanding performance on defeating resistance.
5. High-temperature endurance.
6. Widely-used in detaching EAS tags with remarkable detaching performance.
7. Work with EAS tags, EAS safer and security display stop lock
Name: Anti-Theft Security Stop Lock /For display hook Stop Lock/Magnetic
Diameter for stop lock: 5mm / 6mm
Color for lock: Red
Feature:Close Stop Lock to prevent product sweep. Use magnetic key to remove from hook.
Packing:100pcs stop lock+ 1pc Magnetic Detacher Key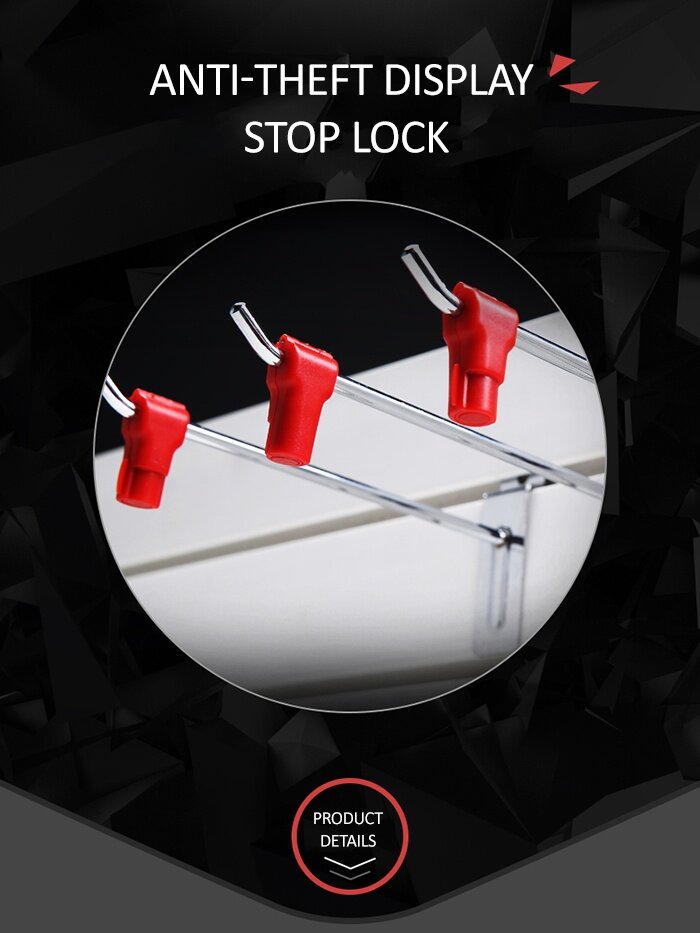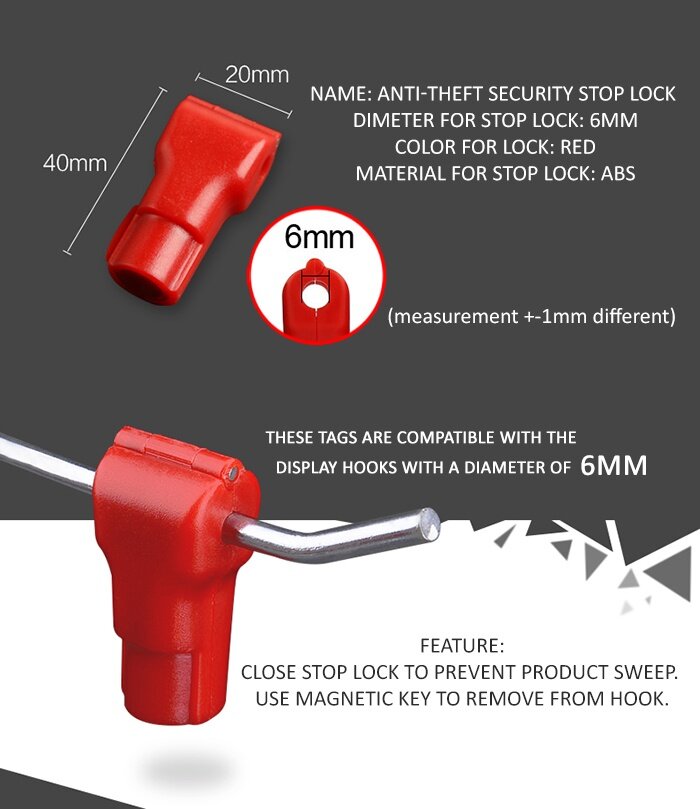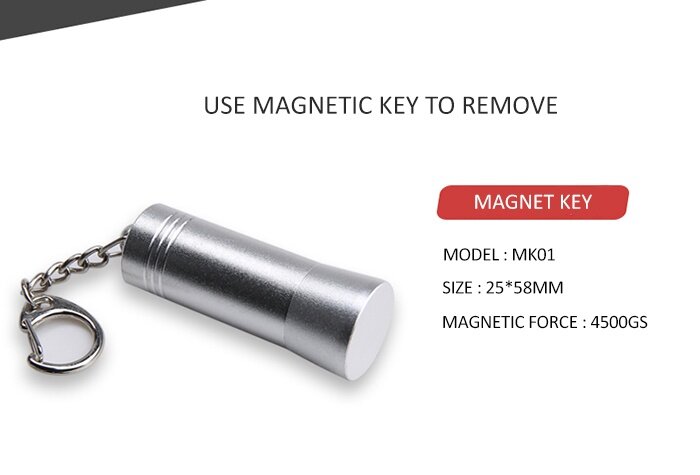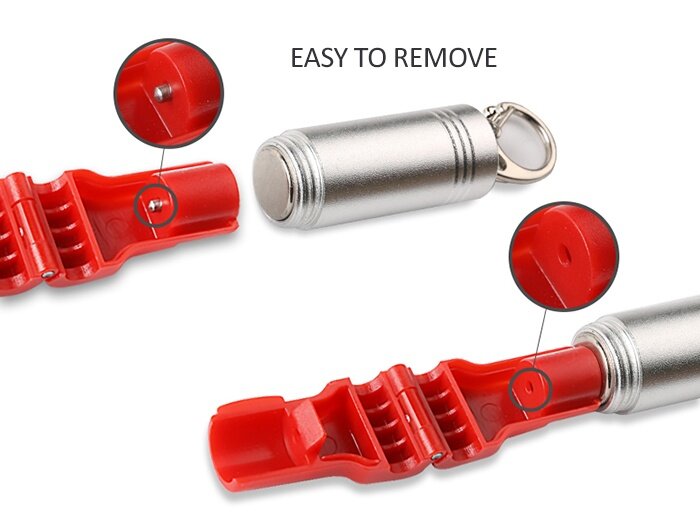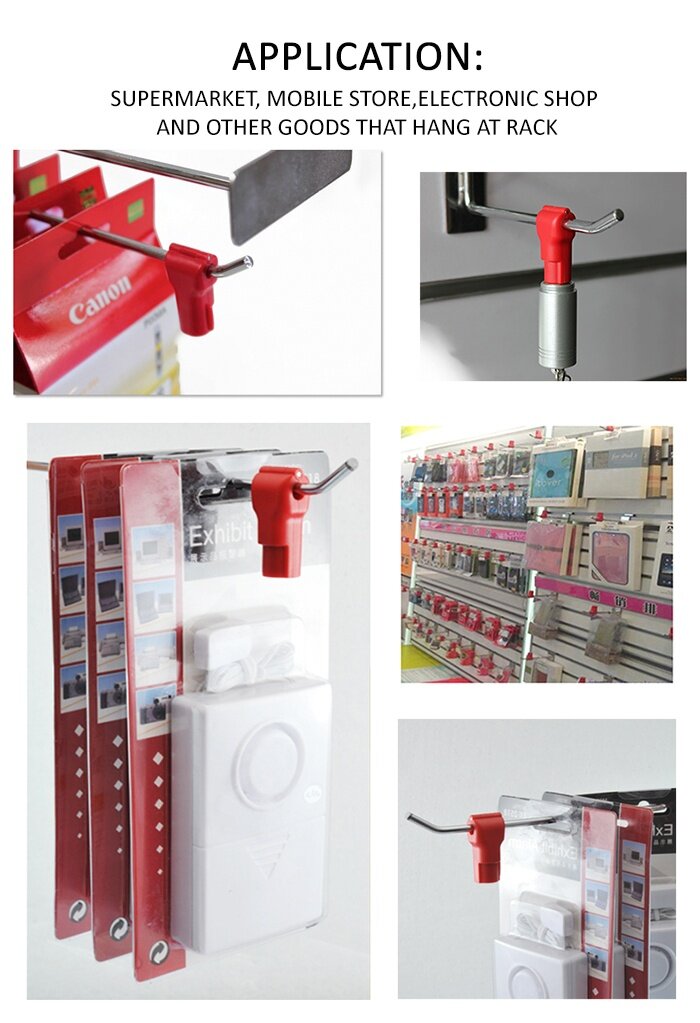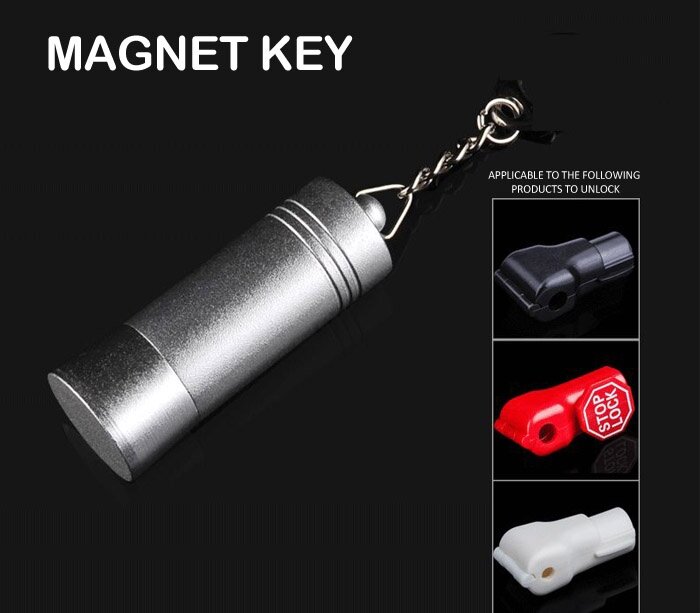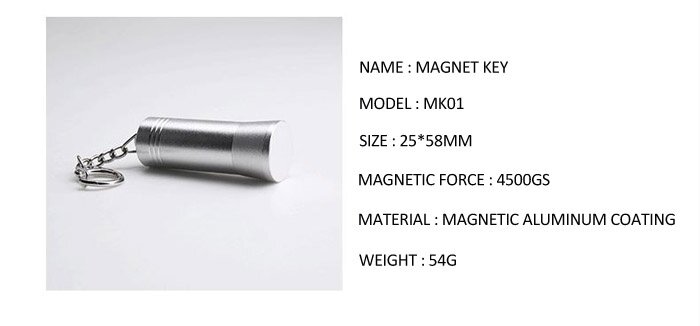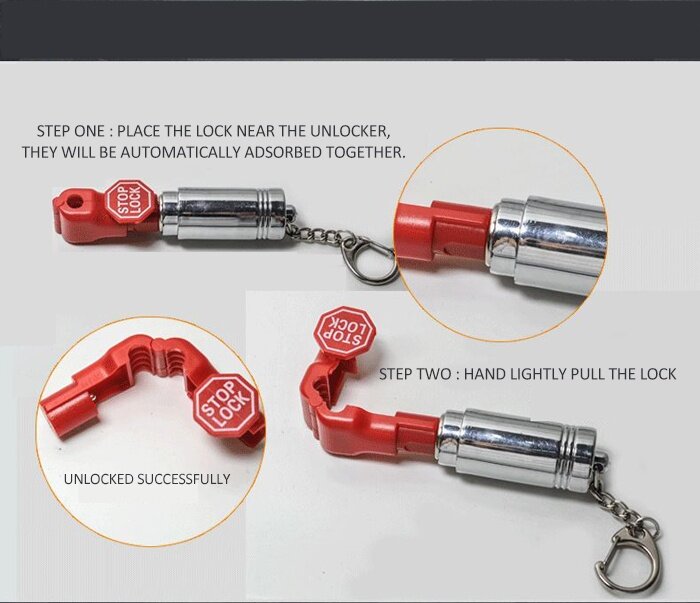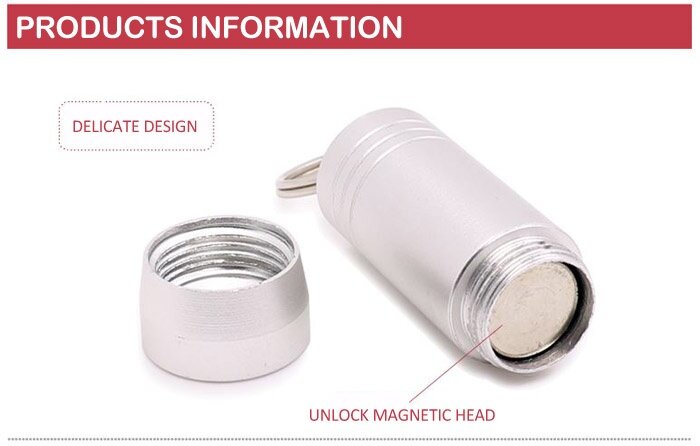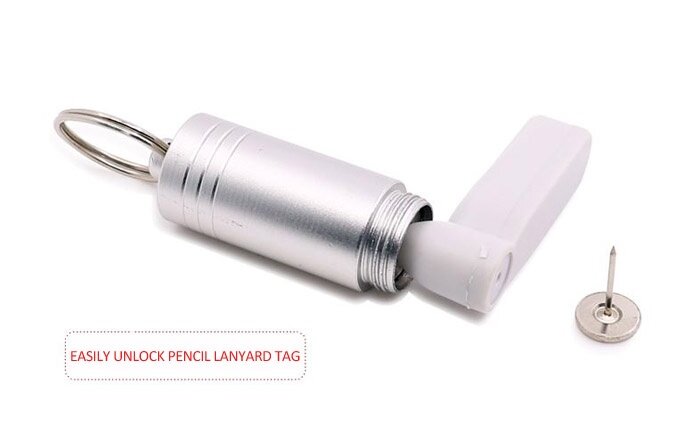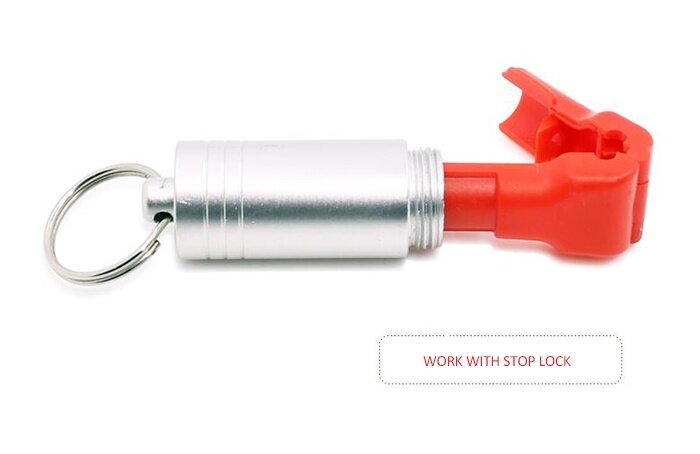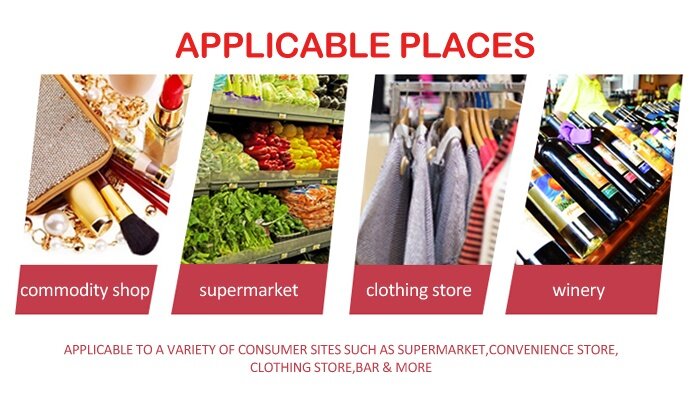 | Zone | Weight | Delivery Fee (RM) |
| --- | --- | --- |
| West Malaysia | First 1.00 kg | 4.80 |
| | Extra 1.00 kg | 2.00 |
| East Malaysia | First 1.00 kg | 13.00 |
| | Extra 1.00 kg | 9.00 |
| Austria, Denmark, Finland,Mexico,Ireland, Switzerland | First 0.50 kg | 58.82 |
| | Extra 1.00 kg | 40.91 |
| Brunei, Cambodia, Laos | Extra 1.00 kg | 51.98 |
| Belgium,France, Germany, Netherlands, Spain, U.K | First 0.50 kg | 64.19 |
| | Extra 1.00 kg | 36.71 |
| China | First 0.50 kg | 42.18 |
| | Extra 1.00 kg | 33.78 |
| Bangladesh,Brazil,Iraq, Pakistan,Qatar, Russia, S.Arabia, UAE | First 0.50 kg | 59.32 |
| | Extra 1.00 kg | 43.21 |
| Ghana, Mongolia,South Africa | First 0.50 kg | 70.68 |
| | Extra 1.00 kg | 61.37 |
| Philippines | First 0.50 kg | 44.79 |
| | Extra 1.00 kg | 33.86 |
| Canada, United States | First 0.50 kg | 60.55 |
| | Extra 1.00 kg | 43.09 |
| Hong Kong | First 0.50 kg | 31.95 |
| | Extra 1.00 kg | 28.42 |
| India | First 0.50 kg | 51.01 |
| | Extra 1.00 kg | 40.15 |
| Indonesia | First 0.50 kg | 51.38 |
| | Extra 1.00 kg | 42.37 |
| Japan | First 0.50 kg | 45.74 |
| | Extra 1.00 kg | 39.48 |
| Macau | First 0.50 kg | 55.46 |
| | Extra 1.00 kg | 38.50 |
| Singapore | First 0.50 kg | 32.83 |
| | Extra 1.00 kg | 26.99 |
| Taiwan | First 0.50 kg | 36.17 |
| | Extra 1.00 kg | 33.20 |
| Thailand | First 0.50 kg | 39.41 |
| | Extra 1.00 kg | 31.73 |
| Vietnam | First 0.50 kg | 60.55 |
| | Extra 1.00 kg | 39.82 |
| INT | First 0.50 kg | 48.56 |
| | Extra 1.00 kg | 40.10 |