Lets hear what Becky say!
Gunpla!
1. Reconguista in G [01] - Gundam G-Self (Atmosphere Pack Equipped)
Easy to assemble and fun to build collection. Furthermore, G-reconguista line are having promotion now.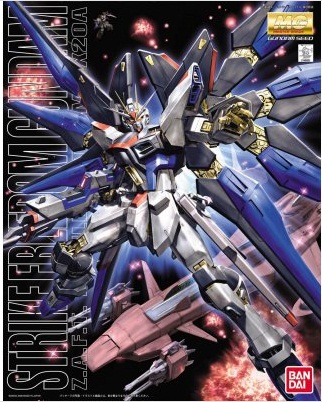 2. ZGMF-X20A Strike Freedom Gundam
One of my favourite mecha. A bit more challenging but those who assemble gunpla before can assemble it with ease. Bandai always come with easy to follow instruction and i believe even beginner will have fun building it.
3. [Iron Blooded Orphans 01] Gundam Barbatos (1/100)
Highly recommended kits with internal skeleton, and high pose-ability.
4. [21] GNT-0000 00 QAN[T] Gundam (RG)
New release of the RG series, it's a very nice series in term of detailing and proportion, but it will be more challenging as the size of the parts can be smaller than a push pin.
5. SD Ex-Standard Gundam Barbatos
Cute and fun build, kids will love them.
Model Kits!
1. Modelling accessories Basic Tool (12 in 1) - Beginner Essential
Convenient set for beginner, with essential tools such as cutting mat, cutter, sanding block, sandpaper, part separator, pen knife etc.
2. Gundam MG/HG Action Base 1 (Black)
After some hard work it's time to display your gunpla, this base can support MG and HG. With fly in the air display, your gunpla can have more dynamic pose.
Keep your collection away from dust and it even can brighten up your collection with LED.
4. GH-SPN-120 God Hand Ultimate Nipper 5.0 (Single-Edge)
Highly recommended side cutter, sharp and clean cut, it make the nub mark remove process easier and faster, even reduce the plastic stretch marks during cutting, make your limited edition gunpla look cleaner. Godhand cutting blade are very thin and delicate, need to have extra care when using it, do not cut thick sprue and plastic.
5. HS08 Mini Air Compressor (Piston Type) Combo with Air brush Pen
Want to start painting your gunpla? Can start with this compact set, which come with mini compressor, airbrush and moisture trap. Good startup kits for those who want to start on airbrush.